Happy Birthday to you our very own Brother Lucas Nmorsi. Your commitment in the house of God is so so inspiring . We love you dearly. Enjoy your new level!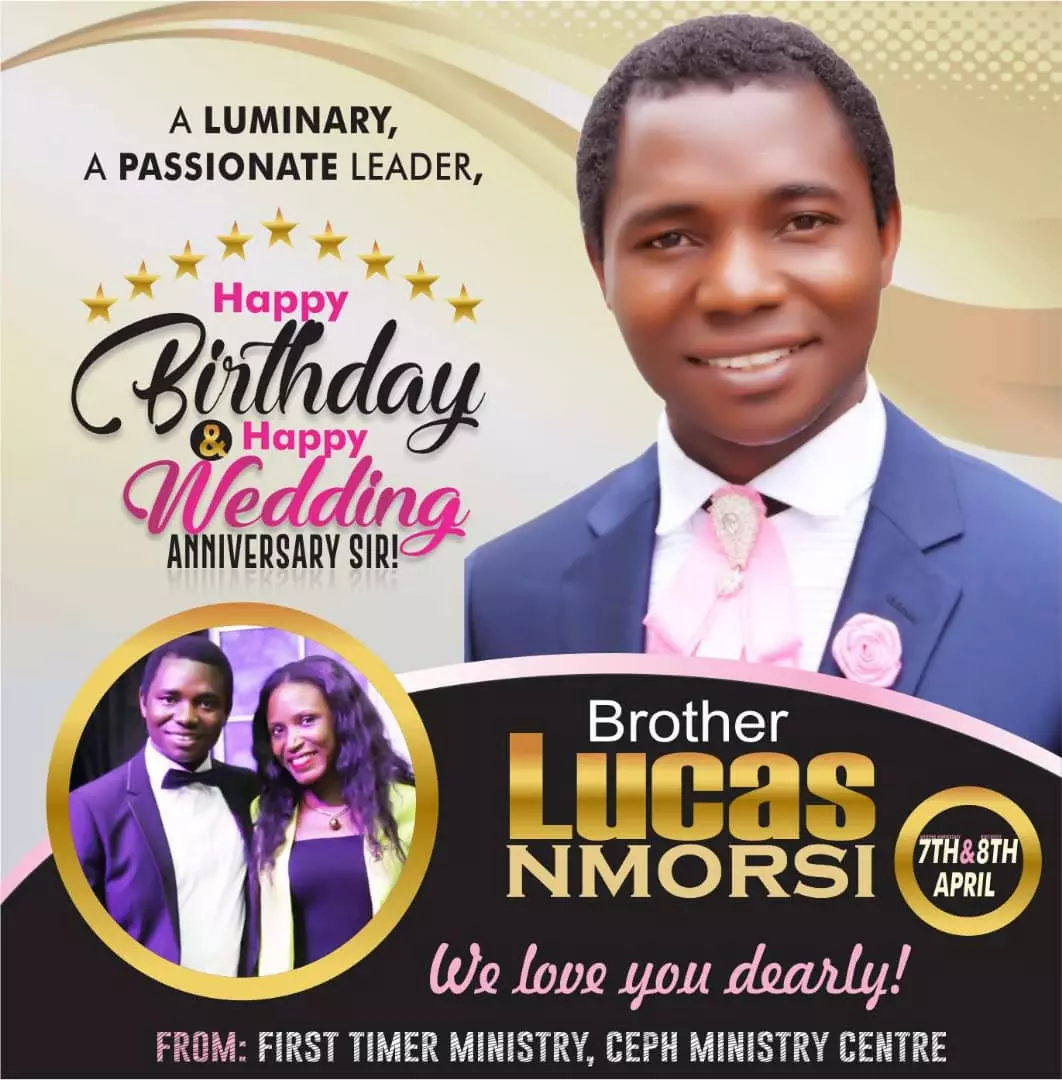 #yourthursday Blessings locate me as i pray!!!#yourthursday A day to make tremendous power available. Glory
#yourthursday Sure, ready and praying#yourthursday Everyone come on board!
#yourthursday What a Thursday blessing!#yourthursday My day for my fellow partners all around the world!!
#yourthursday Thank you Pastor for the opportunity to pray for us #yourthursday Am ready to pray. Its my Thursday.
Glory!!! 11 days to go! #AbundanceGraceConvention2019 #CeAccra 3
#yourthursday An opportunity to change the world!#yourthursday Ready and steady
CE ZAMBIA BIBLE SPONSORSHIP LAUNCH. The Bible Sponsorship Launch held in Zambia Group. The Brethren received inspiration as they were admonished on the importance of partnering with the work of the ministry and putting Bible in it's first place as the Number 1 Book in the World. Through this sponsorship the knowledge of God's word will penetrate deeper into the nation of Zambia and many souls shall be saved. #biblesponsorshiplaunch #cezambia #cesazone3
#yourthursday I receive answers to my prayers. Thank you Lord#yourthursday Wow, Glory to God!!
#yourthursday My life will never be the same again!#yourthursday What an opportunity! Thank you Pastor Chris!
#yourthursday Am ready to pray. Its my Thursday.#yourthursday Yes!!! It's all about me