Sis Esigbemi: Hearty Congratulations Pst Desmond and on KingsChat Web
Hearty Congratulations Pst Desmond and Sis Ware Aigbodion on your Wedding Anniversary.💃🏾💃🏾💃🏾💃🏾 Wishing you many More blissful years ahead. We love you dearly😊😊 #Cesapele #whereGodlives #NSSZONE1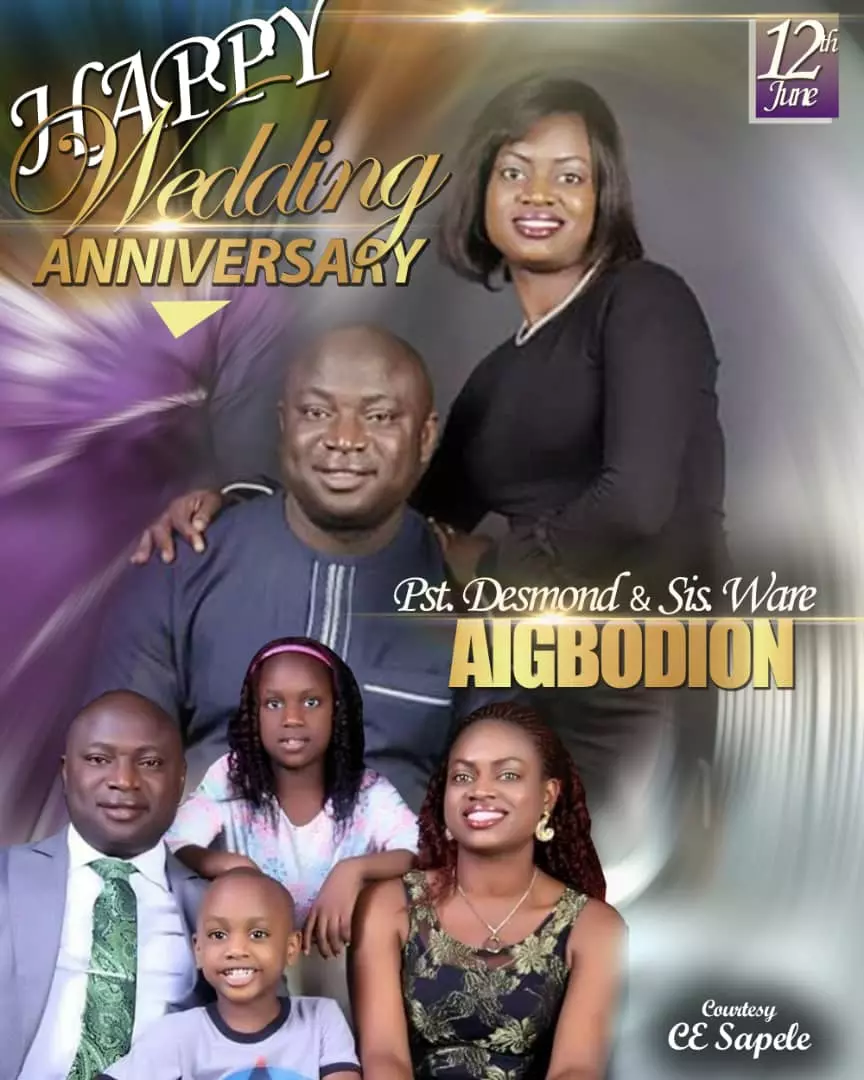 Sis Esigbemi
commented:
Congratulations Sir and ma.More blissful years ahead.
I thank God for Loveworld Next Conference specially designed for me! I know I will receive so much from the program that will position me for the future as a Young Man. #LoveworldNext #cesazone5 #ceglennoraha
Thank u r dear father Pastor Chris, the best dad ever 4 loving us n always having r best interest at heart. Tnk u Pastor Mike sir 4 ur exemplary followership,for always pushing us and keeping the vision burning in our hearts. #cehouston #Texaszone1 #DTP2019 #PastorMikeWiggle
Still Celebrating A Blessing to our man of God. Happy birthday sir, your examplary life is contagious, you are full of love and God's word. I love you sir. #TheFourthman
Happy birthday to my brother and friend. God bless you abundantly...I love you dearly
Happy birthday my dearest and lovely Pastor.Love you😘
Faith in Action with Pastor Ruth is a must attend Conference. A power packed program to transform the city of Norton. #FIANwithpastorruth #FIAN #cesazone5 #ceglenoraha #thanksgiving
Happy birthday Esteemed Pst Lanre. Thank you for being so inspirational, teaching the word with so much clarity and ardently following our man of God. Thank you for being that good example to follow. I love you so dearly.