The Healing School : DHCONFESSIONS 5TH JANUARY 2021 🗣️💯 on KingsChat Web
DHCONFESSIONS 5TH JANUARY 2021 🗣️💯 Visit https://enterthehealingschool.org to listen to our daily divine health confession podcast. Refuse to fret, or be discouraged because greater is He that is in you than he that is in the world! You are a victor in Christ Jesus. Follow the Healing School @hschool for more updates and get your friends to do the same. Thank you and God bless you! #dhconfessions #healingstreams #healingtothenations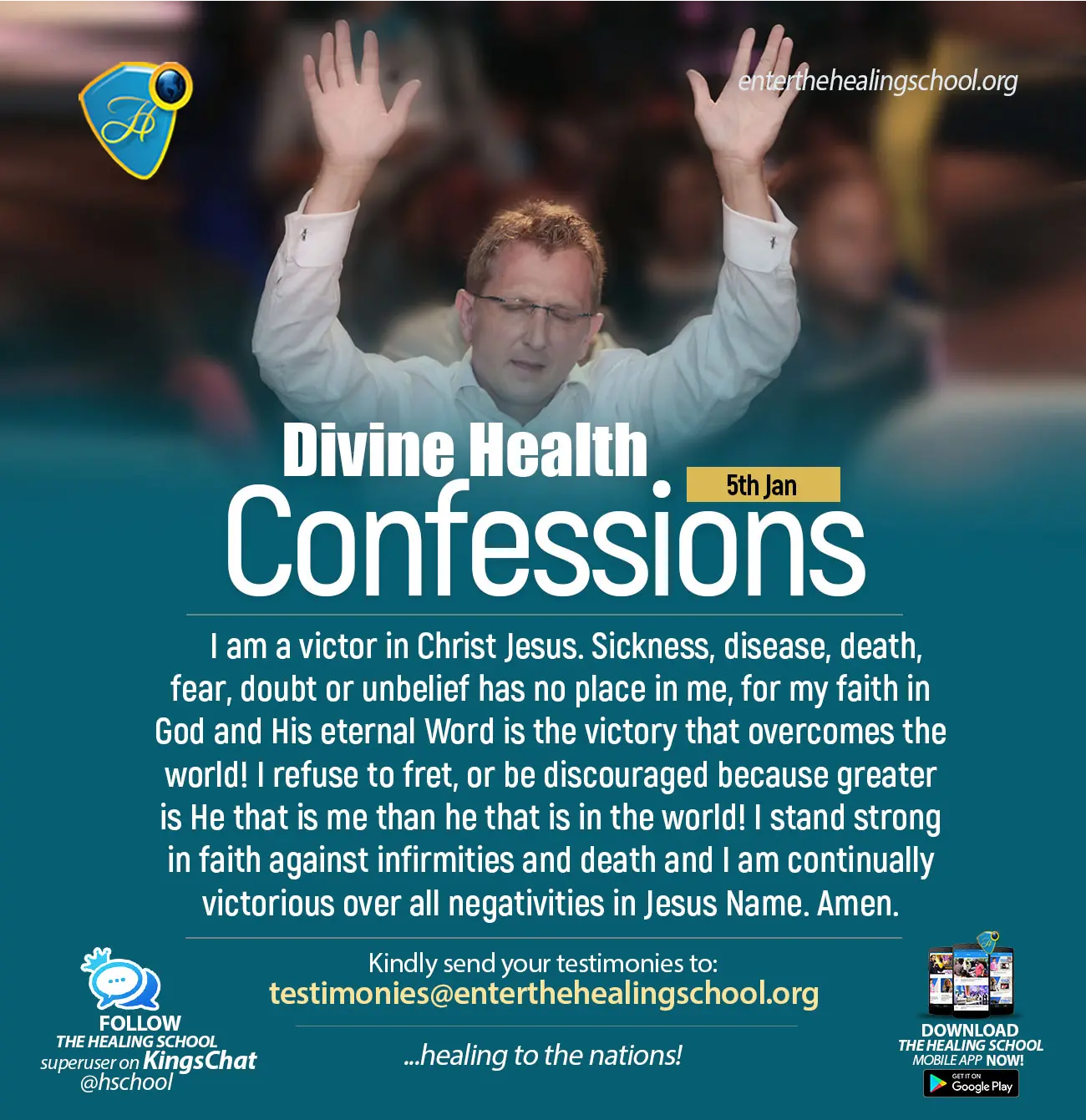 Happy birthday Pastor Sir! I love you dearly! Thank you Sir for being my Pastor, Father, mentor, life coach and teacher in Righteousness. You are a gift and blessing to me and humanity. Congratulations Sir! I love you plenty Sir!
Happy Birthday to a Pastor and father; Esteemed Pastor Billy Inope. Today I join the host of heaven to celebrate God's grace, favour and blessings in your life. With great love The Ogans #cephzone2 #cegreatgarrison #ceabuloma
Happy Birthday Pastor,We celebrate you today and always.
I do see Magazine columns or TV short programs tagged "Did You Know....." this and that..😁 Now I am starting a daily post tagged "Now You Know"..Glory!! Watch my page! Wait for it! It promises to be exciting!! 💃💃💃 #AMC #CEAMC #NowYouKnow #Kingschat
Wishing you a happy and glorious birthday.Thank you for all you do in the Zone and your commitment to spreading of the gospel. #WEZ4 #CEGERMANY #CEBOCHUM
still on my pastor's birthday today
DIVINE HEAITH CONFESSIONS JANUARY 5TH I am a Victor in christ Jesus. Sickness, disease, death www.enterthehealingschool.org/dhr #FaithProclamations #dhconfessiones #healingtothenations
When the Word is in your heart strong, the necessary result is that you'd speak it forth, for, from the abundance of the heart, the mouth speaks.* https://bit.ly/2XdmFwI *(Click 👇🏽 to download the Rhapsody Mobile app)* https://lnkd.in/gCu8Uc6