Immortal Priest: *THE HOLY SPIRIT: THE GLORY on KingsChat Web
*THE HOLY SPIRIT: THE GLORY OF CHRISTIANITY* Tuesday, February 9th. Pastor Chris 📖 (Romans 8:9). It's impossible to live the authentic Christian life without the Holy Spirit; as a matter of fact, what you'd have wouldn't qualify to be called the Christian life.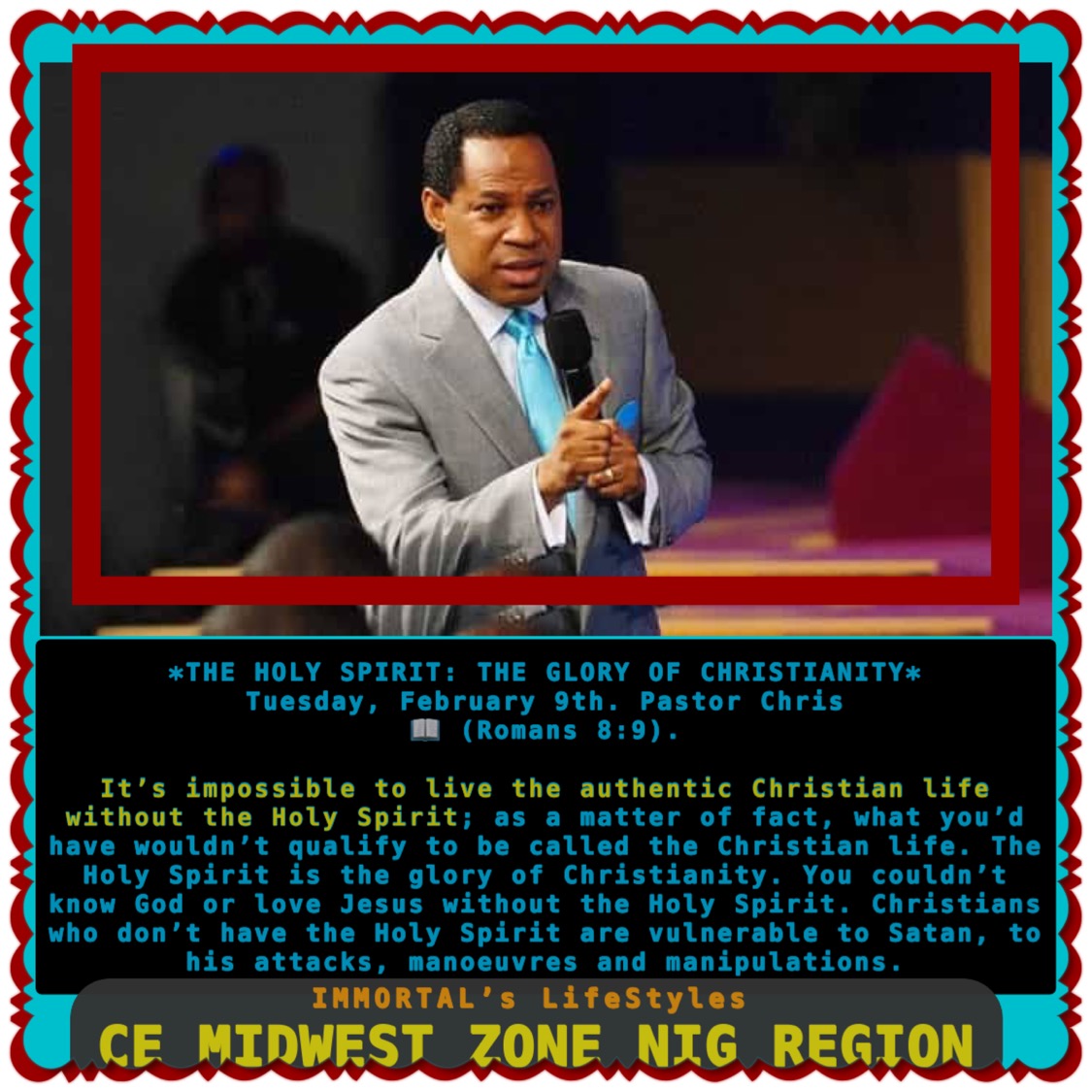 Photohighlights from Win a soul a day challenge across the world Winning souls into the Kingdom.. #Iaminoffice #asouladay #everydaycount #februarychallenge #cellministry #cemidwestzone #cewarrisouth #cebowen #CD&DUNIT
#prayingnow #prayingnowwithPastorChris #plcprayathon2021 #prayarthon2021 #iamapriestinoffice #Westerneuropezone3 #Sweden #Umeå
It's time to celebrate! I am so excited
Happy Birthdsy to my Dear Pastor and mother. Thank you ma, for loving me specially. I love you dearly ma.
Photohighlights from Win a soul a day challenge. CG and D unit on the field for their outreach program upcoming. #Iaminoffice #asouladay #everydaycount #februarychallenge #cellministry #cemidwestzone #cewarrisouth #cebowen #CD&DUNIT
VISION 10-9-1 ....preparing the children with the gospel #ministrycentrewarri #childrensminidtrydepartment #rhapsodyofrealitiesdepartment