HSPM Minister, Pastor Evellyn from El Salvador have answered the call for the Global Day of Prayer and is READY to cause changes! 💃💃💃💃💃 Have you registered for the Global Day of Prayer with Pastor Chris and Pastor Benny? Register with the link below! https://enterthehealingschool.org/globalprayer/register.php?r=HSPM #MVP #HSPM #GLOBALDAYOFPRAYER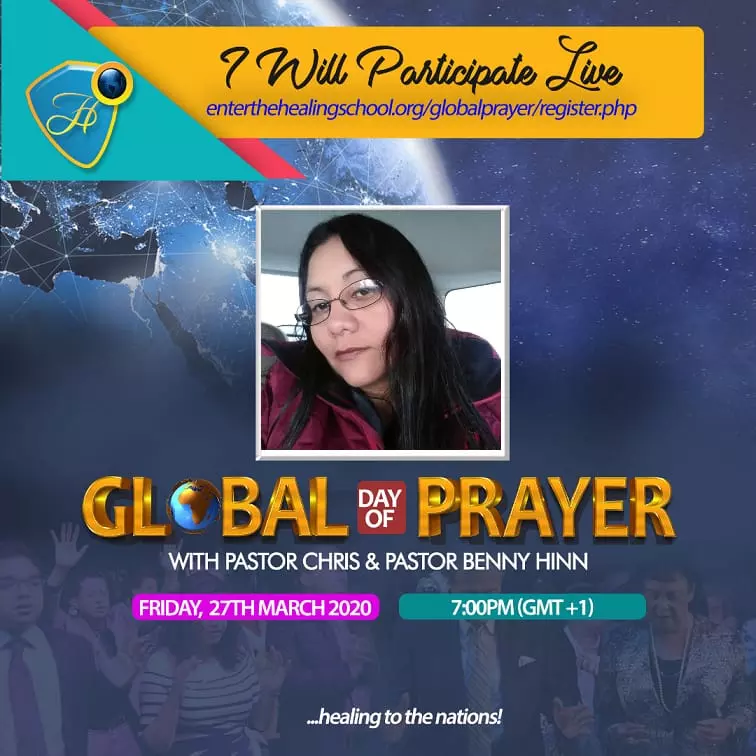 Register Now for the Global Day of Prayer with Pastor Chris and Pastor Benny Hinn. You can also create your Global Day of Prayer Avatar (Picture Frame) using the link below https://prayer.rhapsodyofrealities.org/phz3
Members of Europe Virtual Zone 1 are ready for the Global Prayer.. #CE_OSLO_NORWAY . Time for answered prayers.
LIVE ON ALL RADIO PLATFORMS!!!! THE GLOBAL DAY OF PRAYER with Pastor Chris and Pastor Benny Hinn this Friday by 7pm GMT+1 For LIVE Participation; Download the Cetunes mobile App from Google play store or Apple App store Android http://play.google.com/store/apps/details?id=org.lw.cetunes
#prayingnow #pclprayathon2020 #prayathon2020
Ready to Pray 💙 What will change the world is Knowledge & the Application of that Knowledge.