Hip! Hip!! Hurray!!! To an ardent follower of our MOG Pst Chris. A man fully committed to the vision without reproach. Pst Hezekiah, you have an excellent Spirit and nothing can stop you. Thank you for making a big difference in CE London. I love you dearly #cescarboroughgroup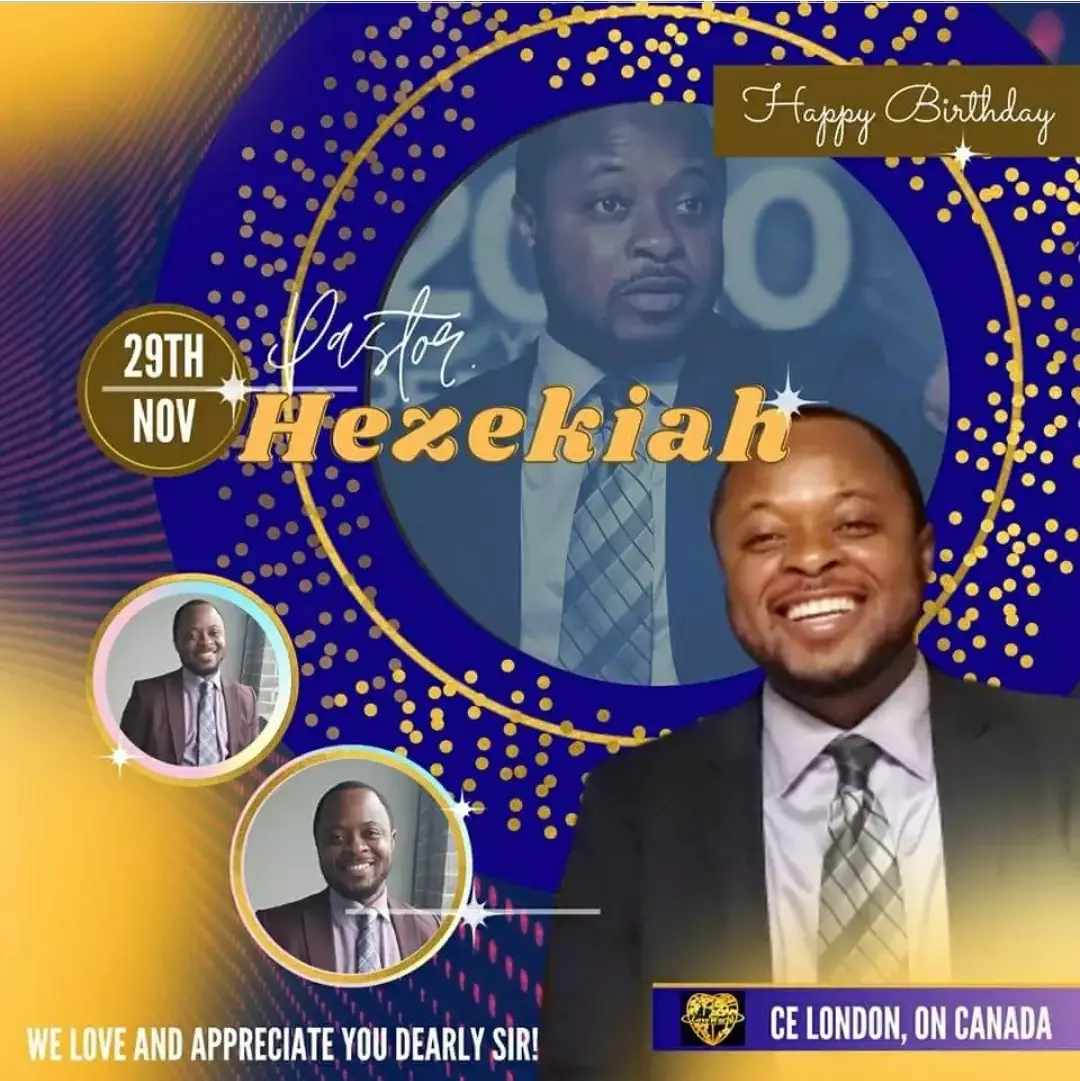 💥 LOADED SUNDAY SERVICE 💥 💞Powerful Words by Esteemed Pastor Teagle; "When you identify with a specific race or gender, country, you limit yourself; we are spirits and we are Abraham's seed & heirs of Christ. WE CAN ONLY WIN!!" #cecanada #cebramptonwest #mymonthofpraise
#LOVEWORLDUSHERS #globalcommunionservice DECEMBER DRESS CODE
God's grace is sufficient in my life and that of my families in the mighty name of our lord Jesus amen.
Happy Birthday Brother Sherwin! Thank you for all that you do. May your cup be continually overflowing.🎼🎤🥳🥳💃🏿💕 #cecanada #lmamcanada #cedv #cebramptonwest
#CEOWERRI IMCC 2020 EXPANDED REVIEW AND TRAINING MEETING HELD TODAY AT CHRIST EMBASSY OWERRI. GLORY TO GOD!!!
#EWCAZ4 #CEMABANDA #CELLABRATIONSERVICESUNDAYLIVE #HOLYGHOSTINACTION #Gloryyyyyyyyyyyyyyyy
God gave me the best💥 Happy birthday to my darling husband and daughter❤
Happy Bday Esteemed Pastor Tunde.Thank u so much for ur passion towards the furtherance of the gospel using every resource at your disposal. Thank you for your huge commitment towards the Radio Ministry of our Man of God. We celebrate God's Grace evident in your life.We love you
Happy birthday most bless Pastor Hezekiah, you are highly grace and favoured. We love you dearly.