ABUJA MINISTRY CENTRE : DAILY PRAYER GUIDE - MIRACLE on KingsChat Web
DAILY PRAYER GUIDE - MIRACLE FAITH SEMINAR AND HEALING SCHOOL AUTUMN SESSION LAUNCH - #CEAMCMFS 🔊PRAYER TIMES:- 5:30am-6:00am, 12:00pm-12:30pm, 6:00pm-6:30pm & 10:00pm-10:30pm ⭕ Pray that as we publicise the Miracle Faith Seminar via diverse mediums and channels, angels noise it abroad, and everyone who hears of it is awakened to new possibilities and filled with expectation for their desired miracle. Declare that from all over the FCT and beyond, our brethren and invitees come in droves with hearts full of faith, and no one leaves the same way they came. MATTHEW 4:24 - And his fame went throughout all Syria: and they brought unto him all sick people that were taken with divers diseases and torments, and those which were possessed with devils, and those which were lunatick, and those that had the palsy; and he healed them. ⭕ Declare that as our Most Reverend ministers at this program, he does so in the fullness of the Spirit, communicating the love of God and manifesting His power, and every sickness is healed, lives are transformed and salvation is wrought. ROMANS 15:29 - And I am sure that, when I come unto you, I shall come in the fulness of the blessing of the gospel of Christ. ⭕ Pray for all our brethren across Abuja Ministry Centre, that as we stir ourselves to respond to the Lord in faith at the Healing School Launch, testimonies of supernatural supply abound, each one gives willingly and joyfully, and our giving translates us to greater levels of financial ability. 2CORINTHIANS 9:8[AMPC] - And God is able to make all grace (every favor and earthly blessing) come to you in abundance, so that you may always and under all circumstances and whatever the need be self-sufficient [possessing enough to require no aid or support and furnished in abundance for every good work and charitable donation]. #CEAMC #CEAMCMFS #HEALINGSCHOOL #HSPC #HSAUTUMNSESSION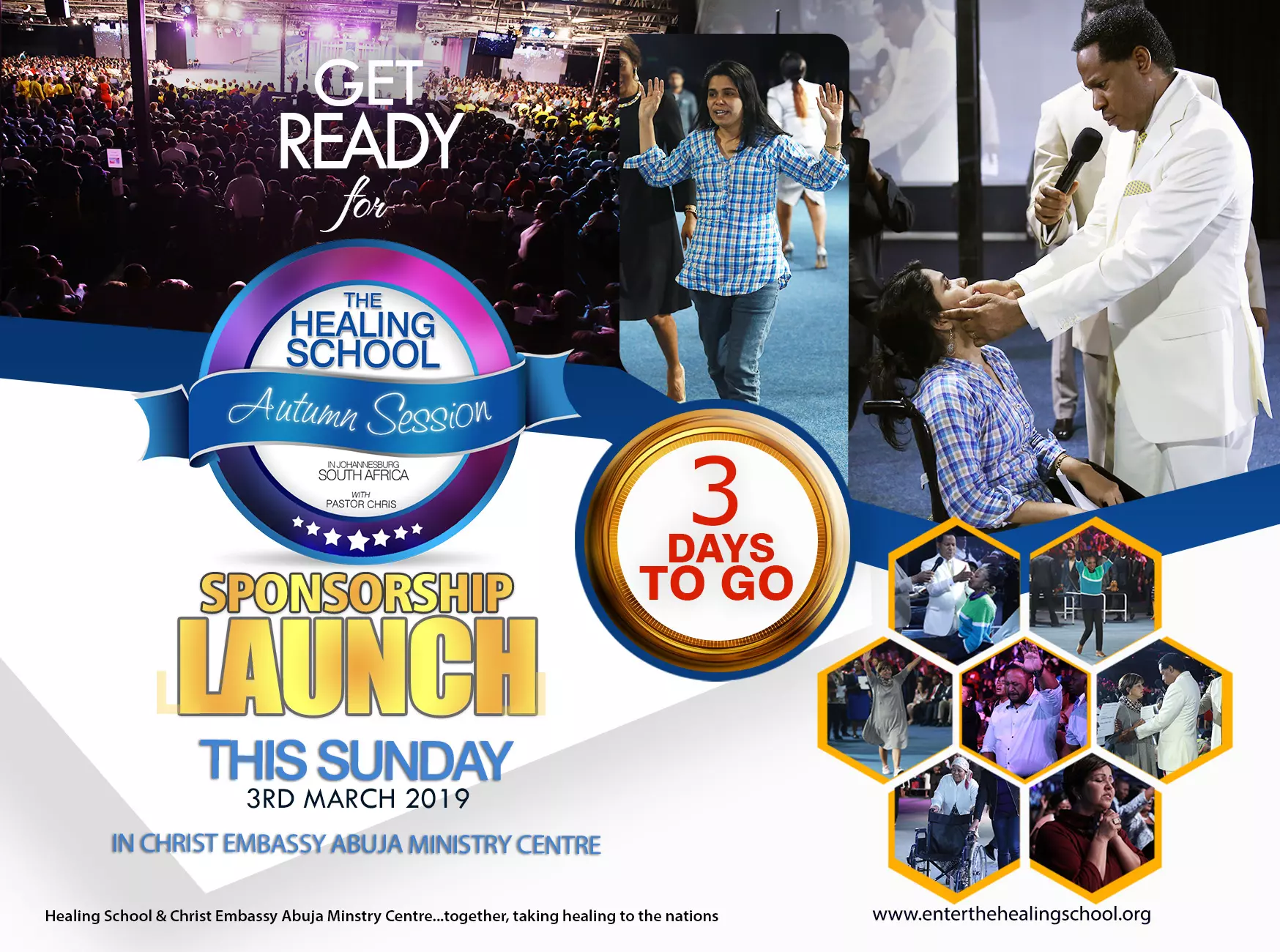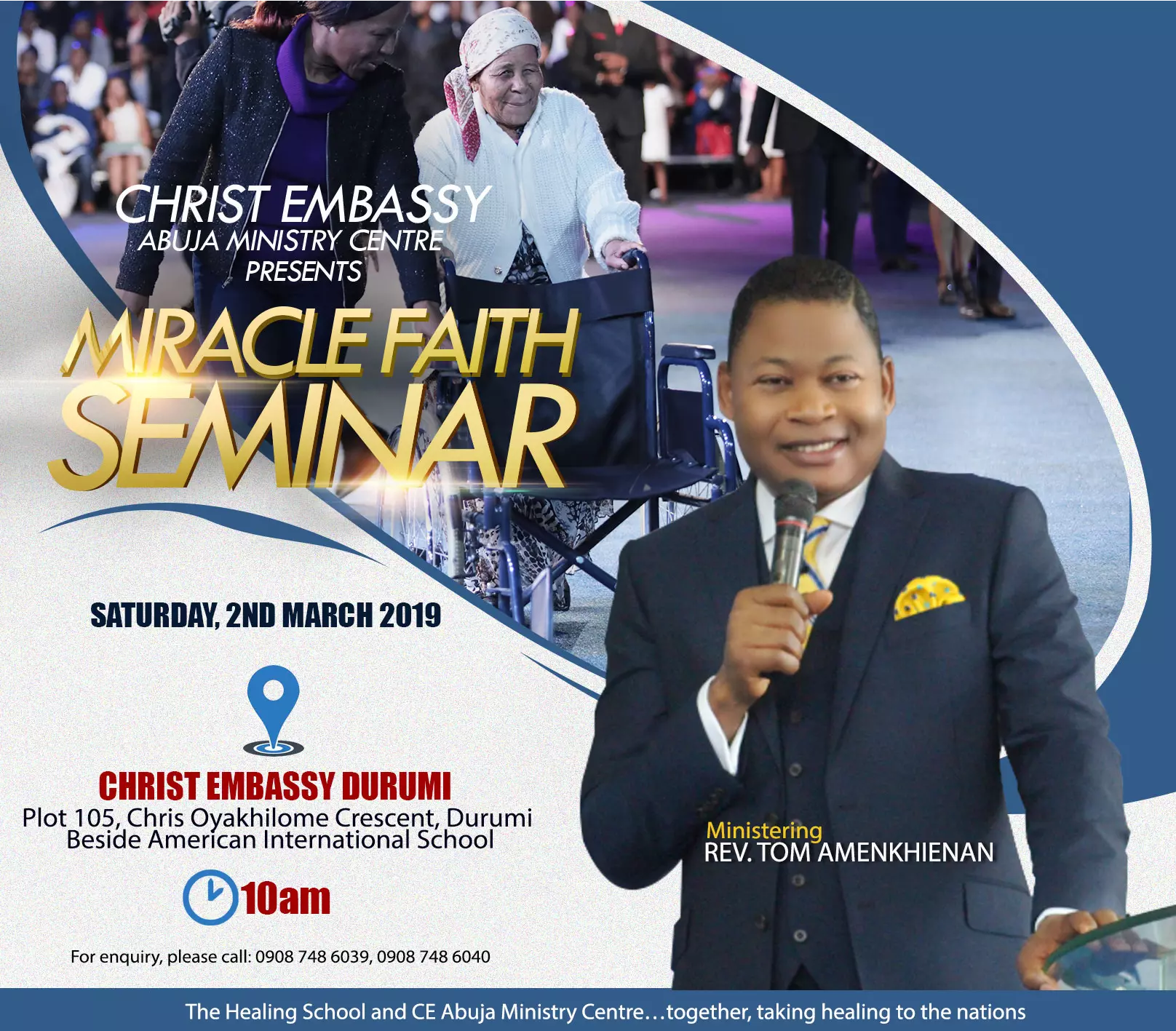 I love you dearly Benn Inn Christian.The Glory of God is upon you.. You shine brightly.
BREAKFAST SPICE 🍞🍞🍞🍞🍷🍷Thursday 28th, February 2019. DON'T LET THEM PERISH WITHOUT GOD There is only one reason you are still alive and on earth today. Check it out in today's article. Click here: http://bit.ly/ROR_SERegion to get a copy for the new month. God bless you.
No man shall successful stand in your path, in your generation. You are growing in wisdom, knowledge and understanding. Love you 😍
MY AFFIRMATIONS Thursday 28th February, 2019 Blessed Father, I thank you for making the Gospel heard and received in my world, and your righteousness established in the hearts of men. Indeed, the kingdoms of this world have become the kingdoms of our Lord, and of His Christ. The Lord reigns forever and ever. Amen. Kindly affirm, like, share and comment. God bless you.
Celebrating our Outstanding Luminaries in the SERVICE DEPARTMENT for February Week 3💡 💡 🌟 🌟 Congratulations to The USHERING DEPARTMENT for your unwavering commitment to the spread of the gospel. #SSZ2 #CEUYO #IWC