Princess Robinah Doriss: You are good,you are kind,you on KingsChat Web
You are good,you are kind,you are Great.What a Great God you are,what a Great God you are Congratulations to the 1st quarter of 202, Foundation School Students of Christ Embassy #UKZone2 Thank you Highly Esteemed Pastor Tony Aduroja,Pastor Beauty Aduroja & Principal Dcns Roseline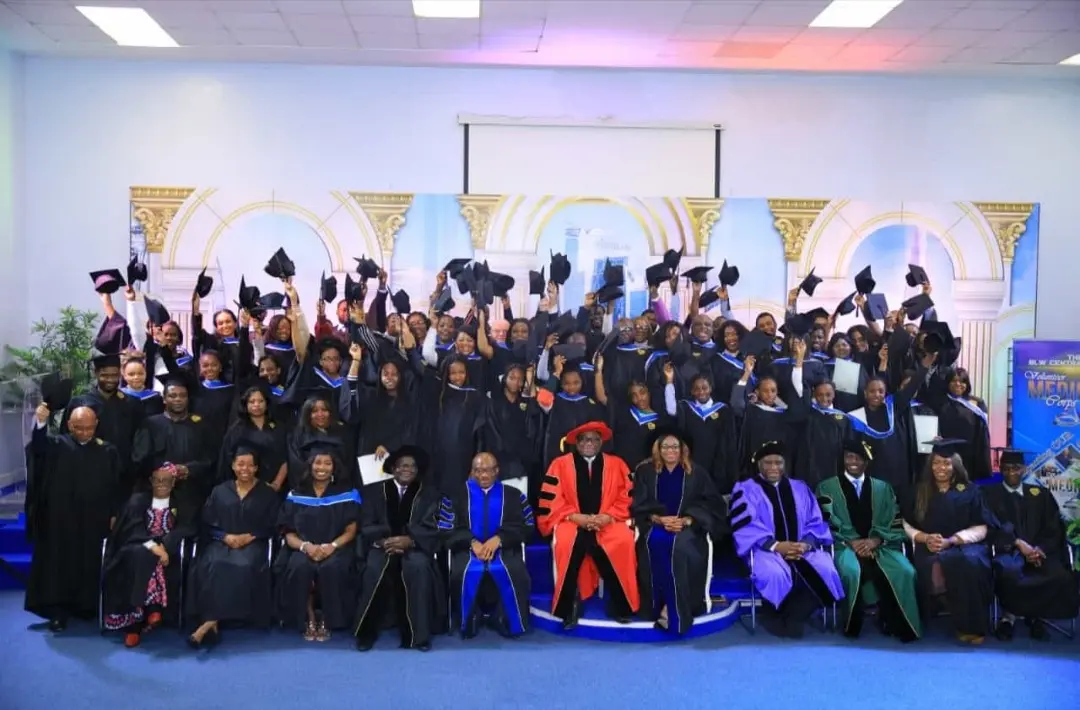 Cathy Barraq
commented:
Invest $350 into bitcoins and earn $3,400 in 1 week directly to your bank account, add me to learn now, Whatsap +13252445331
HEALING STREAMS IS ONGOING www.healingstreams.tv Live participation from NAMIBIA! 👉To watch Healing Streams, log on to www.healingstreams.tv, on the Healing School mobile app, or on any of the Loveworld networks. #healingstreams #healingtothenations #livehealingserviceswithPastorChris #HSLHSTESTIMONIES #healingstreamstv
💥💥THE EXCITEMENT IS BUILDING!!!💃🕺 The Highly Esteemed Pastor Biodun Lawal Arrives The Prestigious LoveWorld Conference. Glory! Glory!! Glory!!! #RORConvention #Day4 #TheBigChurch #CalMC #TeamCalabarRocks
Faith conquers,Faith only Wins. Our faith is the Victory, faith gives expression to the mighty works of Jesus Brand New 🔥🔥😍 Debut Single Enjoy👇 https://fanlink.to/BMBMW https://www.youtube.com/channel/UC2QF7BgCNXQjZ8Al5rQdIew #Kingschatrecommends #mightyworks #BMBliss
Happy birthday dear Sis Bunmi ldowu .You are bless and highly favour. This is the Morning of your life, your light shines everywhere, all you desire will come to pass. Enjoy your new age with so much Grace.
How lit would you like your event to be? DM us or Call 08068022582 for enquiries about Events and Bookings. #RavineuxCatering #KingschatRecommends #Perfectioninadish
Live participation from SOUTH AFRICA! 👉Miracles await you on Healing Streams TV, log on now @www.healingstreams.tv Healing School mobile app. #healingstreams #healingtothenations #healingstreamstestimonies #livehealingserviceswithPastorChris
🎶🎵🎤LIVE MUSIC MINISTRATION BY ELI-J: Hallowed be your Name. 👉Connect to Healing Streams now @www.healingstreams.tv or on the Healing School Mobile app. #healingstreams #healingtothenations #healingstreamstestimonies #livehealingserviceswithPastorChris
Happy birthday esteemed Jess, you are a burning and a shining light, a city of the most high God... I celebrate you today and always. You are glowing from glory to glory. #LWMANCHESTERCENTRALCHURCH #lwukzone4avoured #Godsmasterpiece #birthday
CE Enugu 1 1st Quarter Foundation School Graduation. - Procession of Graduating Students. #1stQuarter2021 #FoundationSchoolGraduation #ceenugu1 #sez1