Pastor Christine Akpan: Gloryyy! Calabar Ministry Centre is on KingsChat Web
Gloryyy! Calabar Ministry Centre is set to go! Kabayayegboshakaya. #prayingnow, #PCLprayathon2020; #prayathon2020, #Iamapriestinoffice, #asarieso, #calmc, #nigeria.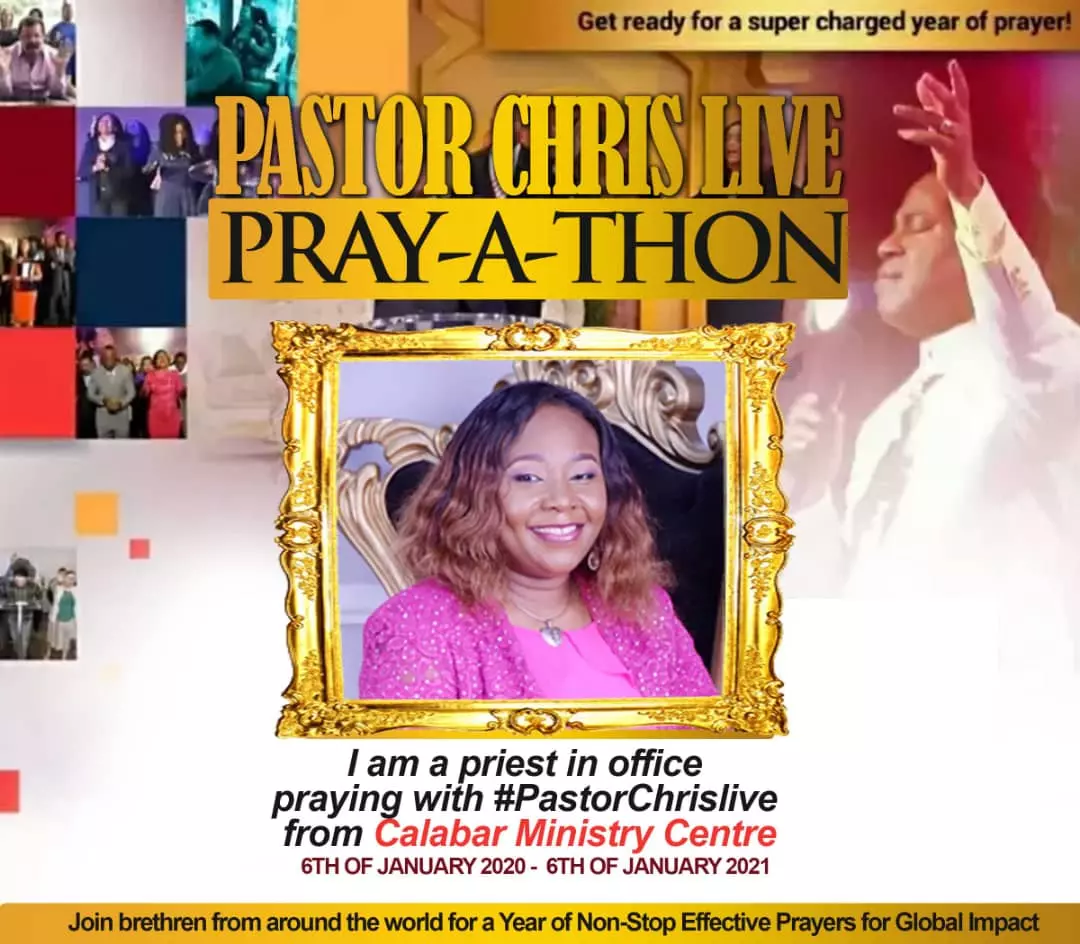 Perris North Wole
commented:
+14802103582 inbox me on Whatsap if you are interested.. I will guide you through the process step by step instructions. No experience needed. $300 to earn $3000+ $500 to earn $5000+ $1000 to earn $10,000+ on weekly investment. Ask me how..?
CALMC IS READY FOR RHAPATHON WITH PASTOR CHRIS #Rhapathon
Get your copy now . Thanks for the support.
#childrenschurchrocks #lagoszone2
#IamPrayingwithPastorChrisLive #PCLprayathon2020 #prayathon2020 #Iamapriestinoffice #CEAlvin #CETXZone2
Trans Amadi Division ~ Sealed. Anti-Kidnapping Unit Port Harcourt ~ Sealed. Counter Terrorism Base 3 Rivers ~ Sealed. Elekeahia Division ~ Sealed. #WeAreTheFourthMen. #Perfection #cephzone3 #AllSoulsForJesus #JesusStillPullsTheLargestCrowd #MinisterationOfTheSpirit