Pastor Nicole💕: You can't be better than on KingsChat Web
You can't be better than your mind. Your life is the character of your thoughts. The character of your mind is the revelation of your personality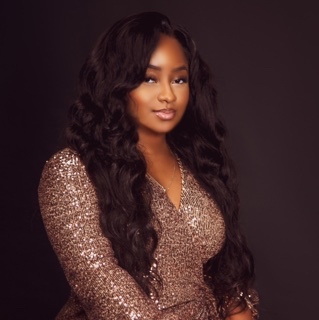 [Unbelievable Cat Gets Pissed Off When Owner Smells...] http://share.buzzvideo.com/s/TvUmFT
Financial freedom is yours for the taking. #gainingdedge #blwukzonea #celebratingriches
So excited to see what the future holds. #gainingdedge #blwukzonea #celebratingriches
Repentance or Apology? Learn the difference..
17 Universities came together to participate in our 'Gaining the Edge' business seminar. How powerful. #gainingdedge #blwukzonea #celebratingriches
A man cannot become a vessel of honor unto to God unless he purges himself of himself completely, yields and give himself entirely for the master's work. God can't fill those with his spirit to do his work if they're already full of themselves.
I know no safe depository of the ultimate powers of the society but the people themselves; and if we think them not enlightened enough to exercise their control with a wholesome discretion, the remedy is not to take it from them, but to inform their discretion. Thomas Jefferson.
#IMCC2018NOWLOADING #IMCC2018 #THANKING PASTORCHRIS4IMCC2018 #MYIMCC2018EXPECTATIONS #THANKING OURIMCC2018SPONSORS #IREPNSSZONEFORIMCC2018 #IPPC 👍GLAD TO REPRESENTUKZONE1👌 🙏GRATEFUL TO MYZONALPASTOR.PASTOR TONY OBI👍