Affirmation Train: THE CHURCH HAS AWAKENED BY on KingsChat Web
THE CHURCH HAS AWAKENED BY PASTOR CHRIS OYAKHILOME. The wind bloweth where it listeth, and thou hearest the sound thereof, but canst not tell whence it cometh, and whither it goeth: so is every one that is born of the Spirit (John 3:8). There's a message that's reverberating throughout the world; it's the prophetic word that was given many years ago about the "sleeping giant." The world has heard that there's a "sleeping giant" somewhere in the world, and every nation has been on the alert. They've discussed this at the highest levels; they've tried everything to assess various nations to ascertain who this giant is, but no nation fits the descriptions. Every time something happens in any nation, the world gets in a frenzy, because they were told that the "sleeping giant" will arise from the distress of others. So, they wonder what kind of distress would awaken this "sleeping giant." It's a message with a strong signal; and intelligence officials at the highest levels around the world are alert and waiting for the emergence of this giant. But you see, this 'sleeping giant' isn't one of the countries in the United Nations, no; it's the Church of Jesus Christ! Glory to God! Truly, for many years, it seemed the Church was sleeping. But it's not so anymore; the Church has awakened. The world may not know it, but they'll find out soon. Our theme scripture says, "The wind bloweth where it listeth, and thou hearest the sound thereof, but canst not tell whence it cometh, and whither it goeth…." The Church is a mystery, and we're unstoppable! The Church is the greatest nation on earth, with the power and glory to tame this world. This isn't something to try to figure out with your brain; you can only relate with this truth with your spirit. When you look at the things happening in, with, and through the Church in different nations of the world today, you'd know that indeed, the Church is taking over, and the gates of hell can't prevail. Glory to God! CONFESSION The Church is marching on, and the gates of hell shall not prevail against it. Christians around the world are encouraged and fortified to stand strong and tall for the message of the Gospel, against every adversity and adversary, establishing the kingdom of heaven in all the nations of the world, to the glory of God, the Father! Hallelujah! PRICELESS ❤️...https://wp.me/p9v28c-1X0 #loveworld #prayingnow #wehavemoved #monthofcelebration #upward #forward #8daysofmeditation #affirmationtrain #talkingsession #theyearofpreparation #completement #alignment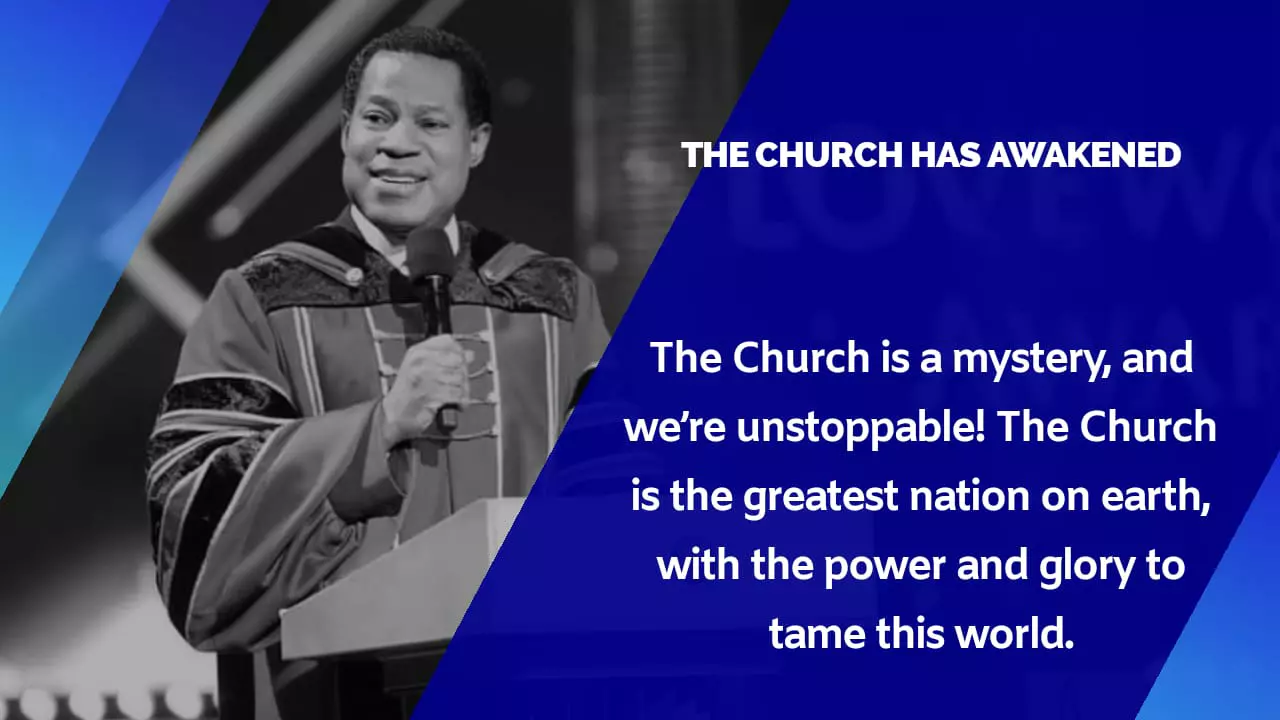 #prayingnow #plcprayathon2021 #prayarthon2021 #iamapriestinoffice #Westerneuropezone3 #Sweden
You can't afford to Miss!!! Kindly join us to make tremendous power available to cause dynamic changes. It's 9 Days More!!!! Register @ prayer.enterthehealingschool.org/reg/HSPI #HSPC #HSOPC #healingtothenations #hsinfluencers
You can't afford to Miss!!! Kindly join us to make tremendous power available to cause dynamic changes. It's 9 Days More!!!! Register @ prayer.enterthehealingschool.org/reg/HSPI #HSPC #HSOPC #healingtothenations #hsinfluencers
You can't afford to Miss!!! Kindly join us to make tremendous power available to cause dynamic changes. It's 9 Days More!!!! Register @ prayer.enterthehealingschool.org/reg/HSPI #HSPC #HSOPC #healingtothenations #hsinfluencers
#wow #bishopjamespaynesaidit #yourloveworld
THE HEALING SCHOOL PRAYER CONFERENCE prayer.enterthehealingschool.org/reg/HSPI It's 9 days to prepare for the 24-hour non-stop Healing School Online Prayer Conference. Register TODAY @ prayer.enterthehealingschool.org/reg/HSPI #HSPC #healingtothenations #hsinfluencers
Happy wedding anniversary to Us. Thanking God for 20 years of his faithfulness, kindness and love.
IT'S HAPPENING, IT'S HAPPENING. prayer.enterthehealingschool.org/reg/HSPI #HSPC #HSOPC #healingtothenations #hsinfluencers
#MYDAILYPROCLAMATION - JAN 27TH God's divine power has given me all things that pertain to life and godliness through my knowledge of Him who has called me to glory and virtue. I am called to inherit a blessing. God is doing a quick work in my fortunes. Things are happening so fast, one thing on the heels of another. It's an avalanche of financial miracles, I am receiving too much money from everywhere. Wherever I am, I think and talk blessings and I act as the blessed one of the Lord. Glory to God!!!