CALABAR MINISTRY CENTRE : 🎊🎊🎊🎊🎊🎊🎊🎊🎊🎊🎊🎊🎊 CELEBRATING A SHEPHERD on KingsChat Web
🎊🎊🎊🎊🎊🎊🎊🎊🎊🎊🎊🎊🎊 CELEBRATING A SHEPHERD EXTRAORDINAIRE!!!! HAPPY BIRTHDAY to an exemplary father in every sense, a father after God's heart. Today, we honour an outstanding teacher and guide, an exceptional Father. An epitome of strength, prudence, wisdom and confidence. Pastor Sir, we are glad God selected us to be your children; it is indeed a great calling. Thank you for moulding us into people with the will and desire to make our world a better place. You are a great Shepherd Sir! Thank you for setting our course and establishing our faith in Christ. We have become valiant and distinguished personalities because of your teachings, care, counsel and liquid love. Your work and sacrifice are deeply appreciated by us. Words are not enough to express our appreciation to you and to God Almighty for who you are to us. Thank you for being the face and voice of God to us in Calabar. HAPPY BIRTHDAY PASTOR SIR! We love you so dearly!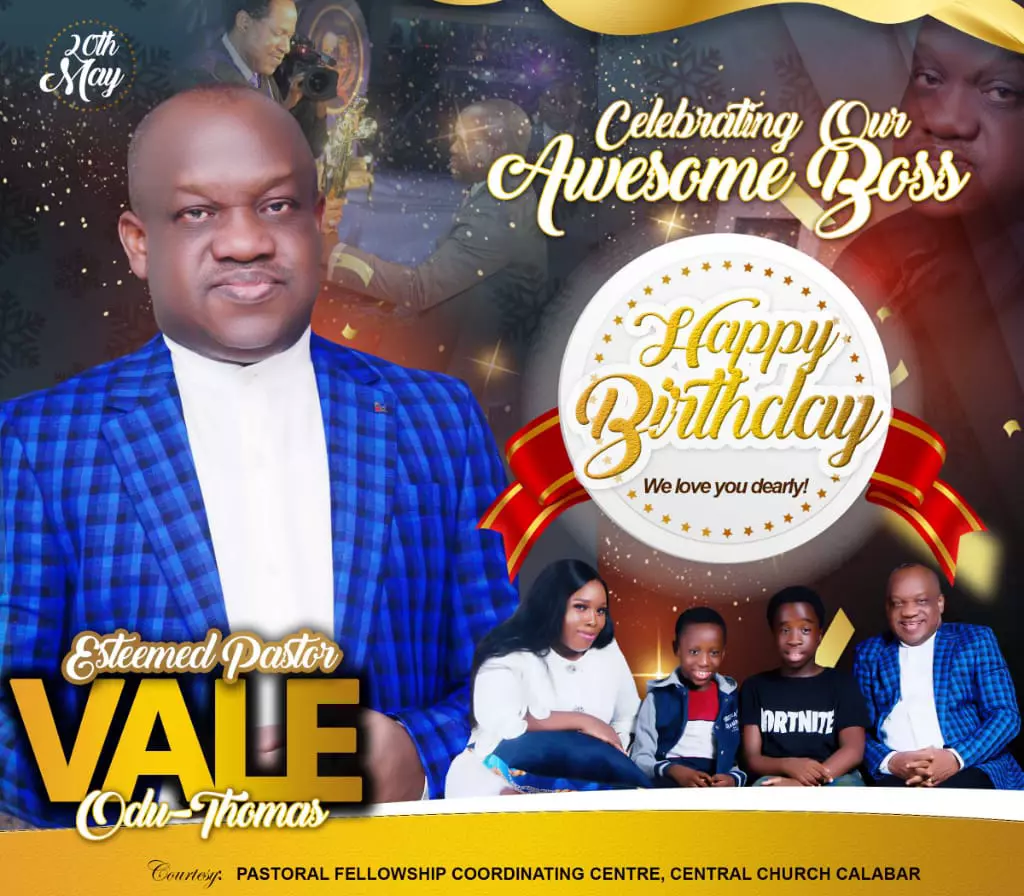 Hallelujah, i've been integrated by the spirit of God.....
Happy birthday to my Father, Teacher, my inspiration, Our ministry Centre Director with the Holy Ghost Sauce.
Happy Birthday ma, Thank you ma for what you do for us at the Hsch. We.love you 2 muchhhhh ma. 🎂🎂🎂🥂🥂🍾🍾
🎊🎊🎊🎊🎊🎊🎊🎊🎊🎊🎊🎊🎊 CELEBRATING AN EPITOME OF FATHERHOOD!!!! HAPPY BIRTHDAY PASTOR SIR! Pastor, you are our inspiration, Father, Mentor and a true icon of success. You have fed us, nurtured us and inspired us to be the best. Thank you for the investments you have made and continue to make in our lives. You have taught and shown us how to stand out and be excellent. Thank you for all the counsel and liquid love you have given us; guiding our way to Godly relevance and for being the God-given gift that epitomizes true fatherhood. Today will remain one of the most anticipated dates solely for the distinguished and noble personality it involves - a visionary, an achiever, a success and that is you Dad. Thank you for bringing us into your anointed, blessed and beautiful life and loving us lavishly. We celebrate you today and always. We love you so much Sir! FROM ALL OF US YOUR CHILDREN IN CE CALABAR MINISTRY CENTRE.
Nobody has a good enough plan to keep you down. #wordfest2020 #DSPukzone3
Happy Birthday Dear Esteemed Pastor Mary. Celebrating you and all your sterling contributions and participation in our glorious Ministry. Thank you for all you do for our Lord Jesus Christ in being a provision for the vision. Have a glorious year of perfection and everything graciously fit for a King-Priest as you. I love you!
Until you know the Holy Ghost, your success will be limited. Dew of Heaven 🥺❤️ 1 am reflections. Dew of Heaven. Always moist. ALWAYS. This message got me loving the Holy Ghost even more #wordfest #wordfest2020 #Blwsazonea #blwcampusministryrocks
#WORDFEST #CELOVEWORLDUSA @the3rdson @pastorlum @lauramilea @angelaharris01 @ngoziezieme @pastoroseo22094 @miracle77 @creid @sybilraphael @soaringeagles 🔥🥰💕❤️😍🥁🥁🥁💃🏿💃🏿💃🏿💯💯💯