USA REGION 2 TEENS MINISTRY : HAPPY WEDDING ANNIVERSARY HIGHLY ESTEEMED on KingsChat Web
HAPPY WEDDING ANNIVERSARY HIGHLY ESTEEMED PASTOR SIR & MA WE CELEBRATE YOUR BLISSFUL UNION WE LOVE YOU DEARLY SIR & MA #ceusaregion2teens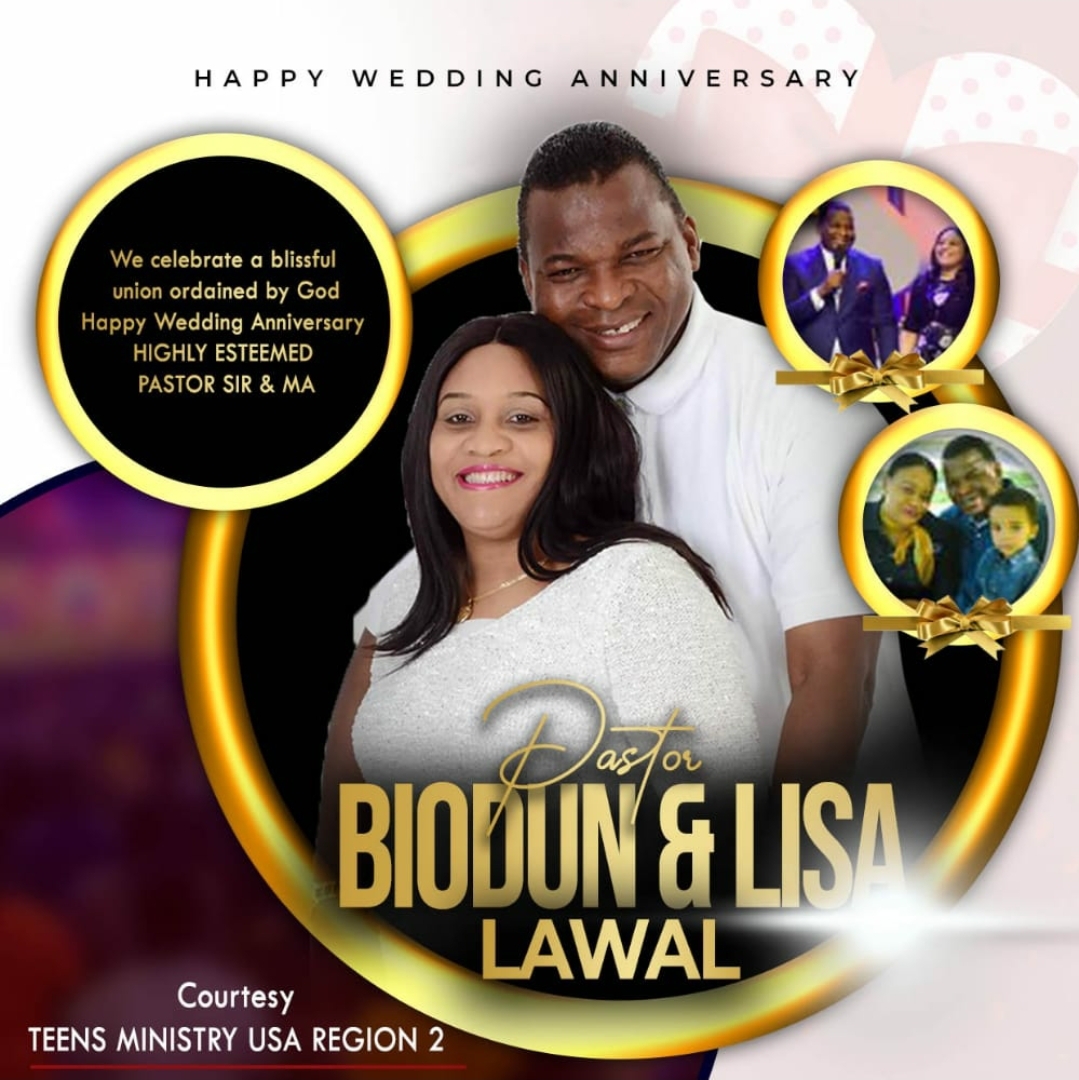 #Dec7PrayingforPastorChris #CEAccraGhana
💃🏾💃🏾💃🏾💃🏾💃🏾💃🏾💃🏾 it's celebration time. It's my Pastor's Birthday. Happy Birthday Sir, I Love you Loads.
Happy, haappppppyyyyyy birthday daddy like no other.
#Dec7prayingforchris #CEBATH #UKR2Z4
#Dec7prayingforpastorChris #Offer7 #Nigeria 12:00-12:15 GMT+1
Father, I thank you for the body of Jesus that was broken for me and His blood that was shed for the remission of my sins. Now, my body can never again be broken and sin can never have dominion over me.
Jesus Christ was wounded for my transgressions and bruised for my iniquities; therefore, on the basis of His finished works for me, I declare that I am immortal!
I now live by the law of life; thus, my body is not permitted to be sickly, weak, old, feeble, or die. I walk conscious of this reality every day. Hallelujah!
Celebrating a beacon of light, lighting up the nations with fresh word from heaven! That's who you are! A succour to many, Hope for the lost an answer to the cry of millions. Again, that's who you are! Happy birthday Sir. I love 😍 #pastorchris #CELVZ #HappyBirthdayPastorChris