EWCA Region: Happy Birthday to a visionary on KingsChat Web
Happy Birthday to a visionary leader and trailblazer, Esteemed Pastor Alfred Mayson. Thank you for your radical addiction to the gospel of our Lord Jesus, and the vision of our man of God, Pastor Chris. Today, we celebrate your exploits of faith, and labour of love in the EWCA Region. We love and appreciate you dearly.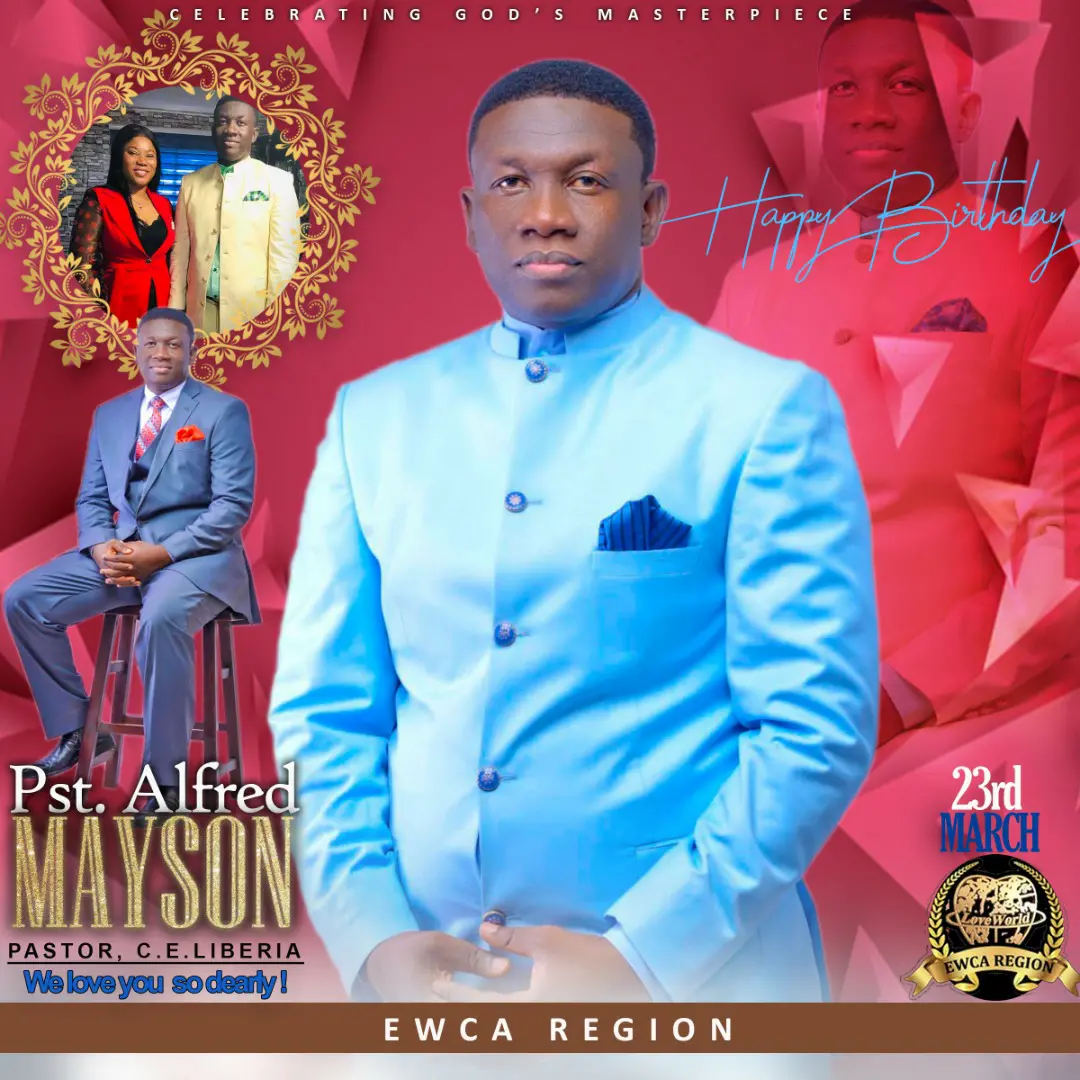 Dear Beloved in Christ, 2 Corinthians 3:18 KJV says, "But we all, with open face beholding as in a glass the glory of the Lord, are changed into the same image from glory to glory, even as by the Spirit of the Lord." Today is our Tuesday Midweek service in our month of Change. There's grace to effect a change. Kindly login and be elevated to your next level of faith through the ministration of the  word. Date:  Tues 23rd -Mar- 2021 Time:  7:30 GMT+4, UAE Time. Access Link:   https://online.cevirtualchurch.org/ For new registrations: http://cevirtualchurch.org?_inv=ad10LE7 💻📱📺 You can link up at anytime before midnight and enjoy in the comfort of your home Be Blessed.
Special birthday greetings 🎂🎂🎉🎂🎂 Happy Birthday Esteemed Sis Doris Ma. We joined heavenly host to celebrate you ma. We love you ma. #ministrycentrewarri #cellministry #celebratingsuperboss #celebratinganexceptionalboss #ceagbarhogroup
Celebrating a very dear and excellent personality ❣ Happy Birthday King Sixteen💜🤎 Thank you for your unwavering commitment to the LMAM NSSZ1❣ We love you dearly 💚💛💚💥 #TLB #CEBAYELSA #NSSZONE1 #LMAMBAYELSA #CESAPELE #CEUGHELLI #PASTORCHRISLIVE #spiiritinmotion
Happy birthday to our beautiful, Excellent & intelligent daughter Queenpearl 🤩🥰❤❤❤ u grow in d light of God's word. U r protected from wicked & unreasonable men & women. U propagate d gospel of our Lord Jesus christ IJMN 🙏🙏 keep being a burning & shining light we love u. 💃🥰
We salute you Sir. Thank you for shining ever so brightly. Happy birthday! #celebratinggrace #psz #032321 #cemaidugurigroup #Nnwz2 #Nnr
💥RHAPATHON DAY 1 HIGHLIGHTS💥 Ensure you are plugged in tomorrow! https://christembassyottawa.com/watch-live/ ❗️YOU DONT WANT TO MISS THIS ❗️ #ceottawa #rhapathon #cecanada