Today With Pastor Yemisi: Happy birthday dearest Pastor Franka, on KingsChat Web
Happy birthday dearest  Pastor Franka, God bless you for your dedication and commitment to the vision of the ministry and to our Man of God. Thank you for all you do in the Loveworld Publishing,  CELVZ and for me personally...... Increased grace and ability as you fulfill God's purpose in this year of preparation. I love you dearly 😍🥰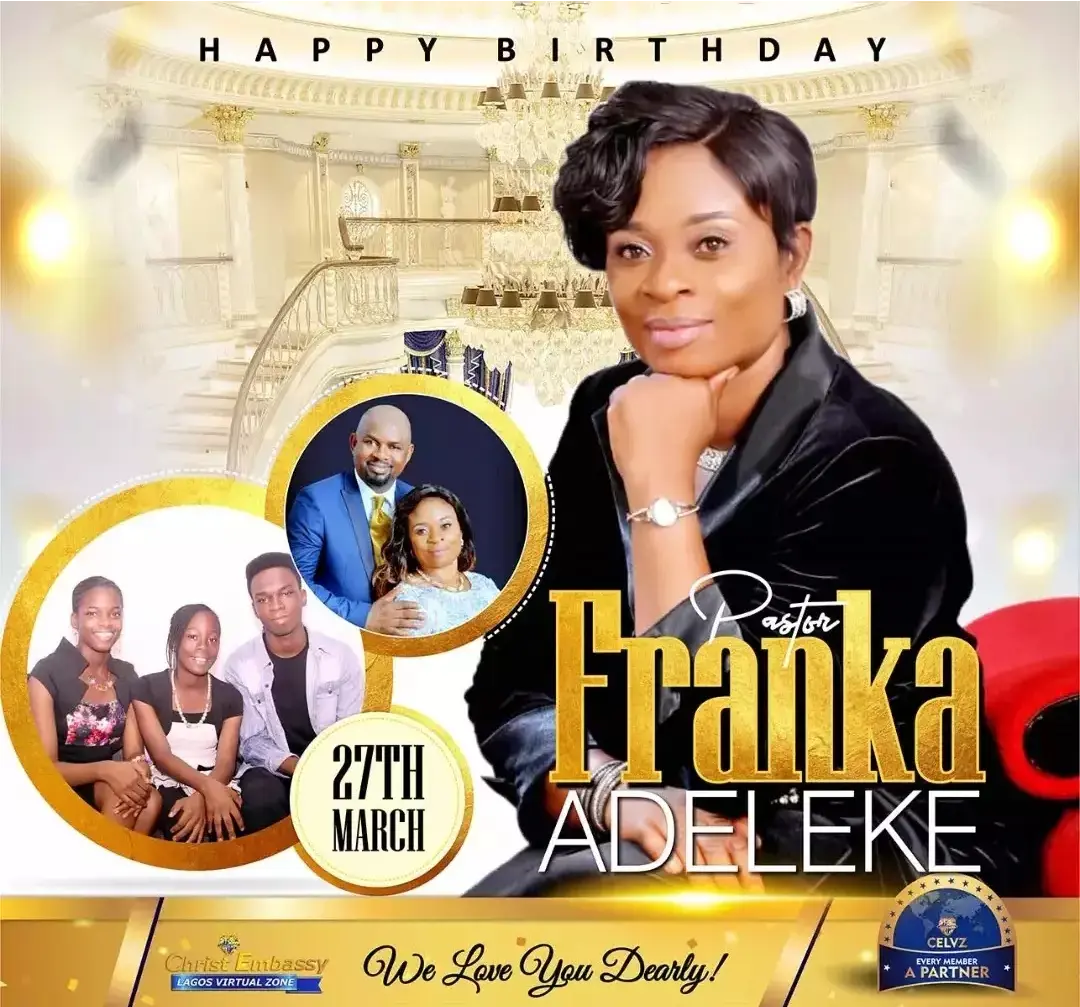 Cathy Barraq
commented:
Invest $350 into bitcoins and earn $3,400 in 1 week directly to your bank account, add me to learn now, Whatsap +13252445331
Pst. Franka
commented:
Thank you so much my Esteemed Pastor and Boss. Am most grateful for all the opportunities that you have given me to serve in Ministry, and for impacting my life with your many gifts in Christ. I love you Ma.
ISAAC LIGHTS GEORGES
commented:
Joyeux anniversaire chère Pasteur. Merci pour l'inspiration d'engagement que vous êtes pour notre zone. EWCAZ4
🥁🥳HIGHLIGHTS OF THE EASTER ZONAL CONFERENCE DAY 1🥁🥳 The expectations of the the delegates are high! It's time to change levels in finances, academics, cell ministry and so much more! #EZC2021 #BeyondLimits #EasterSunday21 #blwzoneb #blwcampusministryrocks
Dear kid sister💕 Watching you grow is just a delight Thank you for being exceptionally amazing. I cherish you beyond words. #myfathersdaughterismysister
Happy birthday sister onyinye Anekwe, thank you for heart of service and commitment to ministry. May God grant you the desires of your heart according to hiswill and purpose for your life. Thank you for your work in Transamadi1 church and the Group . God bless you!
#Photohighlights of prayer rally with Pastor Fabian Onosu #Ceugbowo1 #Ceugboworocks #Cemidwestzone
Getting better, bigger, and stronger everyday!! Gloryyyyy Its Worship Service April 2021!!! #LWCHESTER #Easterworshipservice #Worshipservice
Happening Now: A Glorious Opening Ceremony of the Easter Camp meeting 2021. #NWZ1
This is the time to strengthen one another... Don't take actions against your fellow Christians. Christ Embassy New Benin Group Easter Convention. #cenewbenin #cemidwestzone #ceteensministry #cenewbeninTeensMinistry #LwTeensMinistry #Rapture #endtimesoldiers
Today I celebrate God's love, faithfulness and His Mercy. Dearest Evelyn, you are a gallant soldier, a leader and God's beloved. This new year ushers you into God's greater blessings and you will make impact like never before. Shine on Queen💥 #Chapter25 #April02 #Exceptional
Happy birthday to my dearest Princesses - Sasha and Lucia, God's grace is evident in your life as you grow in wisdom, health and stature, to fulfill God's divine purpose for your lives. I love you 🥰😘
Christ Embassy New Benin Group Easter Convention. We are ready for the World...!! #cenewbenin #cemidwestzone #ceteensministry #cenewbeninTeensMinistry #LwTeensMinistry #Rapture #endtimesoldiers