Yomi Omotayo: This is BIG! It's SIMPLY on KingsChat Web
This is BIG! It's SIMPLY PHENOMENAL! Get ready for an awesome time of prayer and communion with pastor Chris, At the Loveworld crusade ground Lagos/ibadan expressway.@12:30Pm..... Don't miss it! #Jan5th2020PFCS #cegbagada #celagoszone2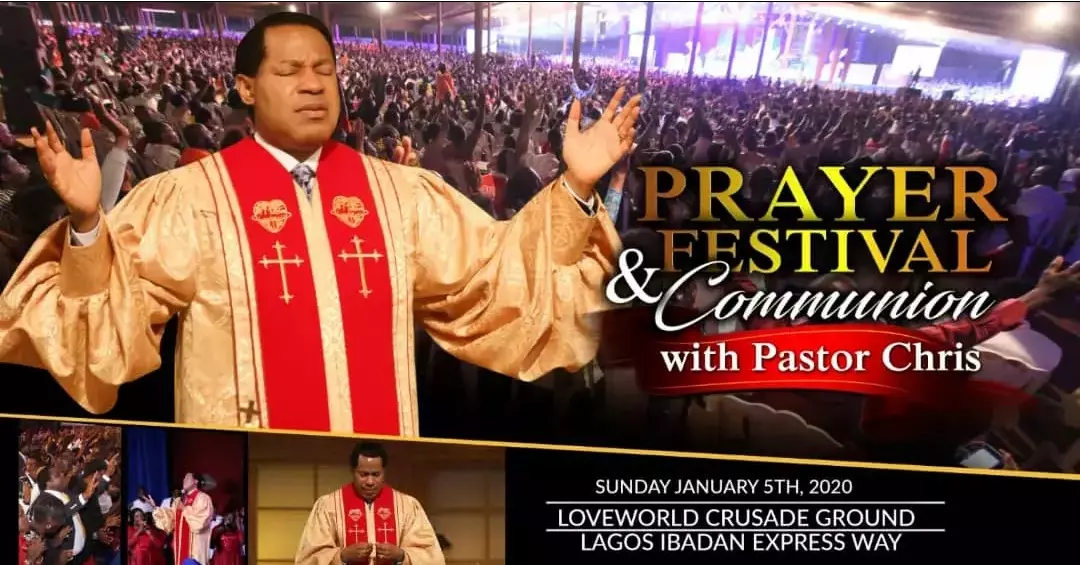 We love you sir Happy birthday sir
3 Days to go!!! Prayer Festival and Communion with Pastor Chris. Are you ready? #celz5
Happy Birthday Pastor Biodun Lawal. Thank you for the investment of God's Word into my life. I Love You Sir! #PolDonum #HeavensGift #SonOfPastorChrisPBL #Mimshackpcf #CeAccraGhanaZone
https://www.kingsch.at/p/UmhtbXE
HBD To My Highly Esteemed Director. Sir, you are truly Heaven's Gift to the world. Your ever increasing life of glory and grace has impacted my life and millions around the world.Thank you for guiding and directing me to be more excellent & relevant in Ministry. I love you Sir.
Celebrating my life coach.... I love you sir
A great Shepherd #PolDonum #HeavensGift #SonOfPastorChrisPBL #CeAccraGhanaZone
This is BIG! It's SIMPLY PHENOMENAL! Get ready for an awesome time of prayer and communion with pastor Chris, At the Loveworld crusade ground Lagos/ibadan expressway.@12:30Pm..... Don't miss it! #Jan5th2020PFCS #cegbagada #celagoszone2
You amazing sir. Thank you for making me relevant in the things of God. I love you so dearly. Happy birthday sir.
This is BIG! It's SIMPLY PHENOMENAL! Get ready for an awesome time of prayer and communion with pastor Chris, At the Loveworld crusade ground Lagos/ibadan expressway.@12:30Pm..... Don't miss it! #Jan5th2020PFCS #cegbagada #celagoszone2