Chigoziri Temple: Happy perfect birthday much loved on KingsChat Web
Happy perfect birthday much loved & highly esteemed Dcns Deola ma..Thank you ma for being very unique & perfectly suited for our esteemed zonal pastor, Pst Wale Adenuga & the kids both for life & ministry. I love you ma. Truly it's your season of perfection ma #CEUYO #SSZ2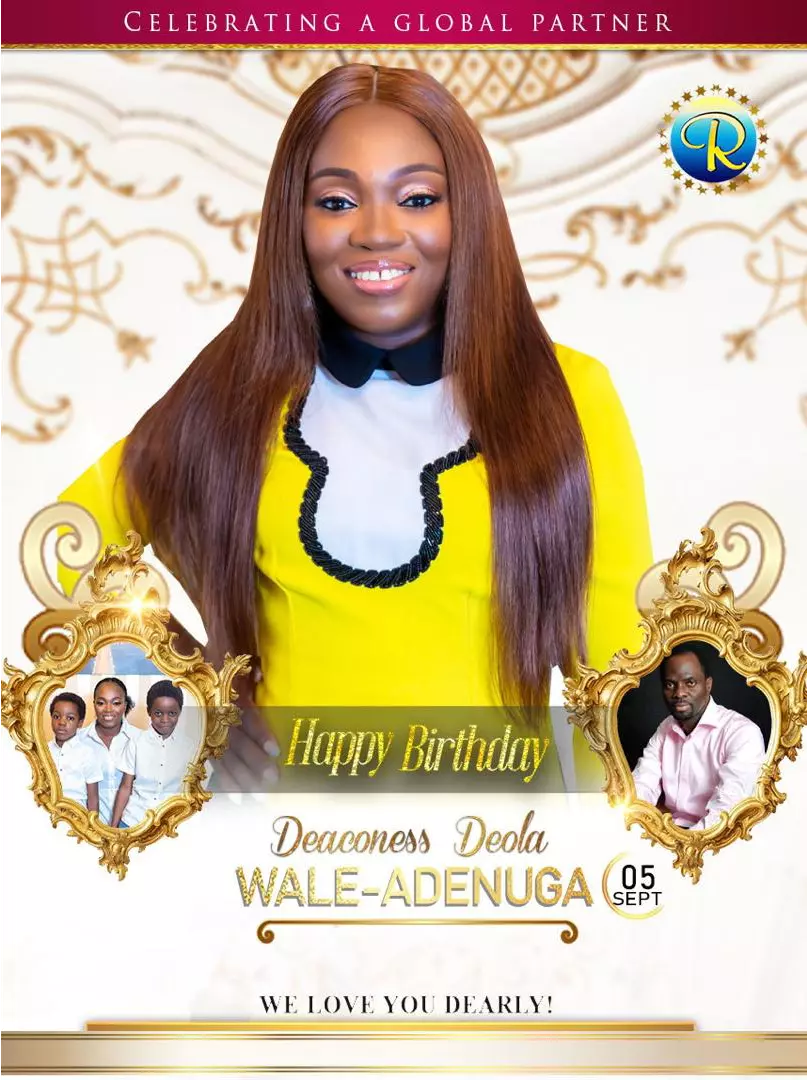 Onoja Abba Gabriel
commented:
Happy birthday to you Deaconess Deola, wishing you Joy and happiness
The Love Church Choir Ministers "The Blessing "#GLOWUP! #GUMC2020! #SOLIT! #LOVECHURCHBARKING
Happy Birthday Dearest Pastor Blessing. You are beautiful inside out. Thank you for all that you do for the gospel and the ministry. Thank you for all your passion and committement to the campus ministry. I love you so dearly 🥰
Dedication and commissioning yesterday of The Cradle High School Benin by the Esteemed Rev.Tom Amenkhienan. Also present are Esteemed Pastor Joy Amenkhienan, Pastor Mary Owase and Pastor Moses Olayemi. We are made for life!! What more do I need. Thank you Sir .I love you dearly.
Divine Health Confessions ~German, English, Mandarin~
"There are more opportunities to win!" Esteemed Pastor Yemisi Kudehinbu @ RIN ADVANCE! SUMMIT GRAND FINALE!🎊🎉🎖️rhapsodyofrealities.org It's an inspiring interactive segment!! Don't miss out! 🙂 PARTICIPATE ON: 👉 Rhapsody Website: www.rhapsodyofrealities.org 👉RIN Website: rin.rhapsodyofrealities.org 👉 Rhapsody App: bit.ly/getrhapsodyapp 🎤Spread the news! God bless you.🙏 💓❣️ #iamregisteredandactive #digitalrevolutionreloaded #rinadvancesummit #forcefuladvancement rin.rhapsodyofrealities.org
More from the GLOWUP MUSIC CONCERT!
The Exceptional Pastor Airen leads in extravagant praise #GLOWUP! #GUMC2020! #SOLIT! #LOVECHURCHBARKING