Estelle: Congratulations Dcn Nosa & Dcns on KingsChat Web
Congratulations Dcn Nosa & Dcns Christie Omoruyi on your international awards! The Haven Nation celebrate you! I, by myself, celebrate you even more! I love you so dearly! God bless you for all you do. ❤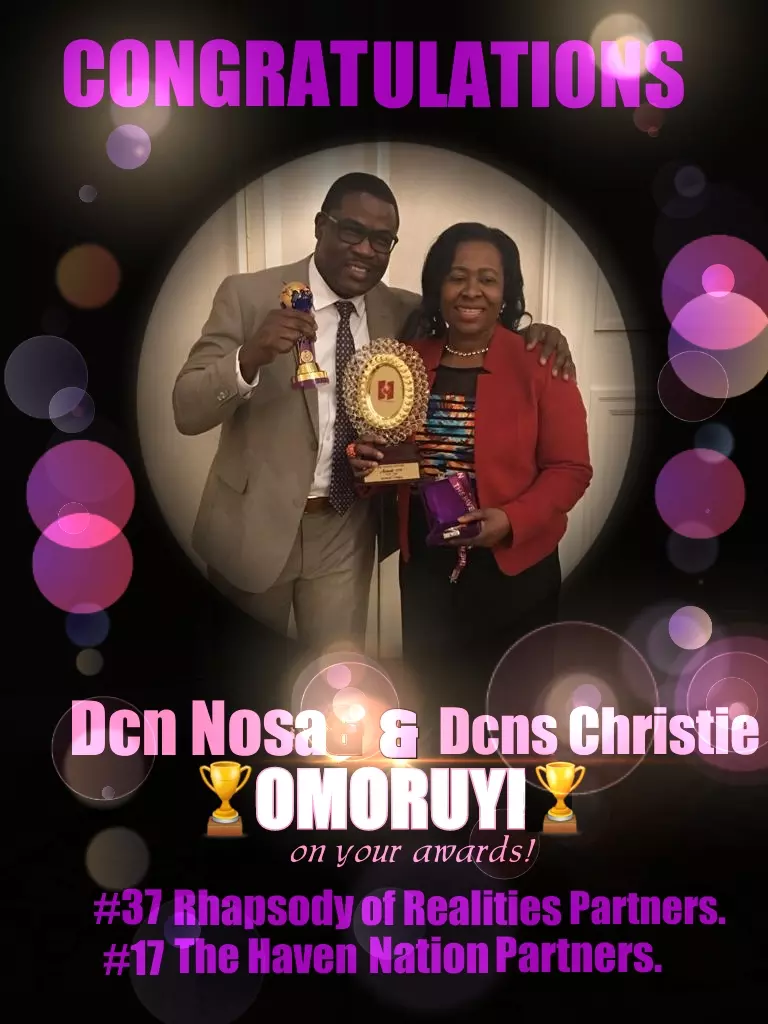 Omoye
commented:
Congratulations to our Dcn Nosa n Dcns Christie.
COUNT UP TO IPPC IN YOUR CITY.... It's 3 days to the greatly anticipated zonal level partners conference. Come and listen to Words that will change your capacity to give. Act 20:32 says....."And now I entrust you to God and the message of his grace that is able to build you up and give you an inheritance with all those he has set apart for himself.(NLT) BE THERE!!!!!!! #oasis #zpc #ippc2018 #ceabeokuta #ceakure #ceijebuode #ceondo
https://www.kingsch.at/p/cmFTQVN
When you go to war make sure you are in the right company and have the right partner with you...😃😃😃❤❤❤
HE GIVES MORE GRACE.. NOT MORE POWER But he giveth more grace. Wherefore he saith, God resisteth the proud, but giveth grace unto the humble (James 4:6).
LIVE PURPOSEFULLY (What's Your Reason For Living?) Ephesians 2:10 "For we are His workmanship, created in Christ Jesus for good works, which God prepared beforehand that we should walk in them"
Isaiah 60:22 The runt will become a great tribe, the weakling become a strong nation. I am GOD. At the right time I'll make it happen." Hahahaha it has already happened. Glory to God!! #BLWMutare #BLWMsuas Its from here to the rest of the world......