CE MID-WEST ZONE: Welcome to Day 4 of on KingsChat Web
Welcome to Day 4 of the 8 Days of Meditation (A Special Preparation Edition) 🛑 PREPARE WITH THE GOSPEL ✅ ✅ Use the unique link https://pastorchrisdigitallibrary.org/8dom/cemidwestzone to access today's Study on PCDL TV. ✅ Remember to download the Study Curriculum which is available for both adults and children. ✅ Upon completion of today's study, kindly create your avatar and post on your KingsChat timeline and get others to do same. God bless you!! #8DOM #Cemidwestzone #WatchOnPCDLTV #2021YearofPreparation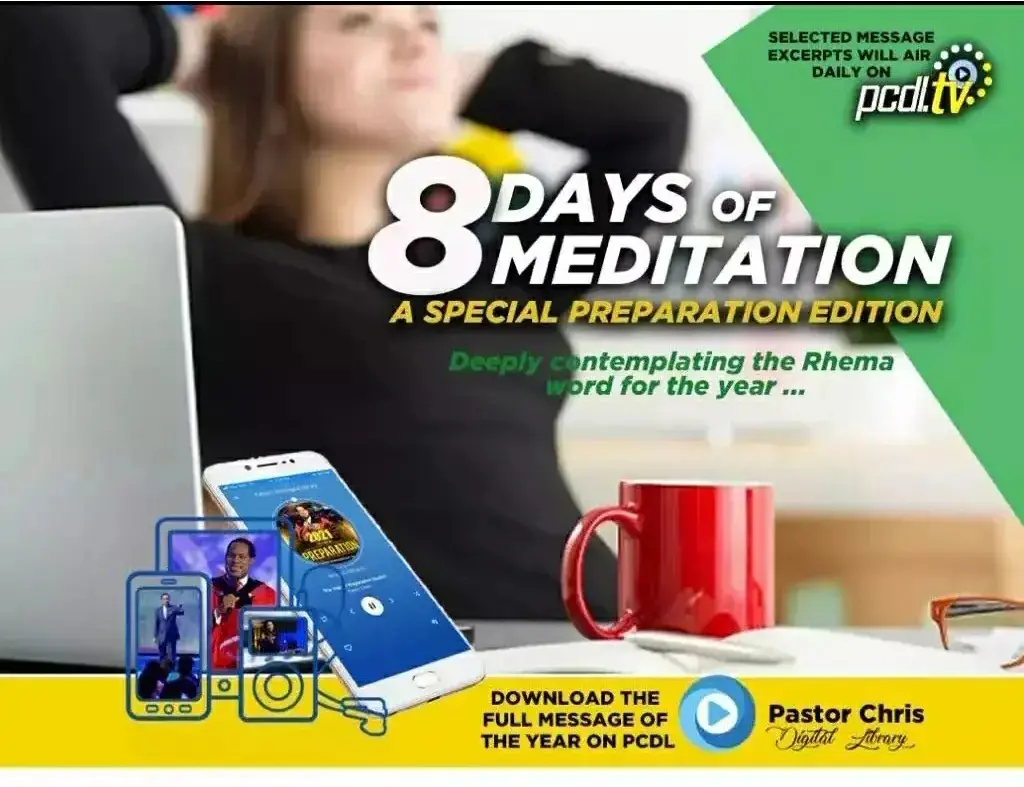 DCNS EHIDIAMEN
commented:
Glory to God. May His nname be .praised for ever
I am in power and have authority over all spiritual wickedness and all the works of the enemies of my soul. JESUS is the vine and we need to stay connected to Him. We are in Heavenly Places with the Father God, the Son Jesus and the Holy Spirit. #InourplacecalledJesus #TheofYearPreparation
We are praying fervidly in tongues of the spirit.Pst Florence: #prayingnow #myYearofPreparation #mymonthofCelebration #pastorchrislive #pclprayathon2020 #prayathon2020 #iamapriestinoffice #cameroon #ewcaz4 #Doualasubgroup #cesouza
An amazing song by sis Divine ❤️. It's been ringing over and over in spirit..
Be a part of this week's Bible study as we learn more about the year of Preparation. #2021theyearofpreparation #Cebz2
We are now on day 6 of the GLOBAL PRAYER HOUR WITH OUR DEAR MAN OF GOD. #loveworldwellingborough #ukzone2 #northamptongroup #globalprayerhour
It is Day 4 Already in the Ongoing 8 Days of Meditation (A Special Preparation Edition) of the Message of the Year airing on https://pastor Chris digital library.org/8dom/cesaz5 #8DOM #2021TheYearofPreparationnowpcdl #8DaysofMeditation2021 #watchonpcdltv
#prayingnow #plcprayathon2021 #prayarthon2021 #iamapriestinoffice #Westerneuropezone3 #Sweden #Stockholm
Highlights from the 1 hour Global prayer time with our dear man of God Rev. Dr Chris Oyakhilome DSc DD #Cemidwestzone #Cewarrisouth #Cebowen