It's DAY16 on our EXPOSE` ON CHRISTIAN LIVING ( Featuring highlights on WISDOM). Ever wondered how to increase in knowledge and ability????🤭 👉💃We've got Goodnews for you;🤸‍♀️🤸‍♀️YOUR SUFFICIENCY IS OF GOD! 💃Ride on with our dear Man of God, Pastor Chris today on this epic title: 'INCREASE IN KNOWLEDGE AND ABILITY! Catch this Message Clip on www.pcdl.tv ,📖🖋️📓study/listen🎧📱and be inspired as Pastor delves into deeper truths of God's Word today. God bless you! #ExposeonChristianLiving #WatchonPCDLTV #SeptemberMonthofWisdom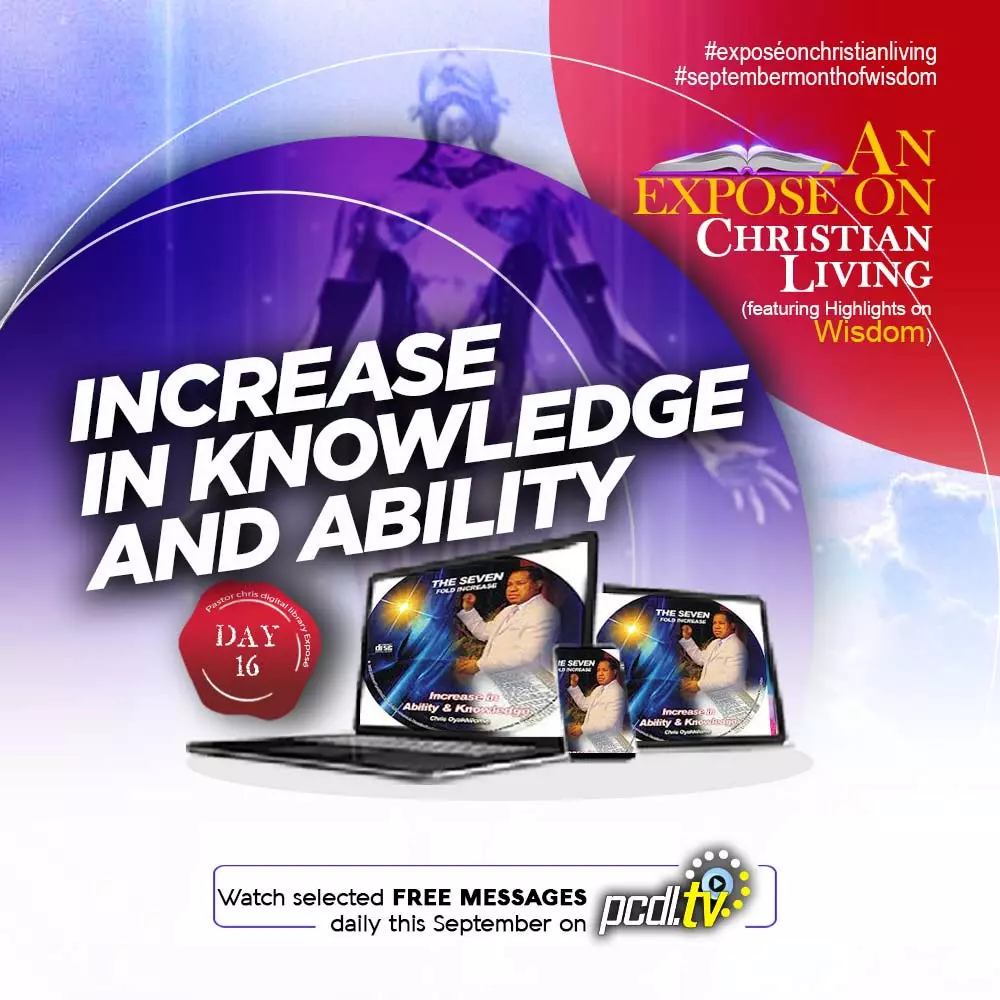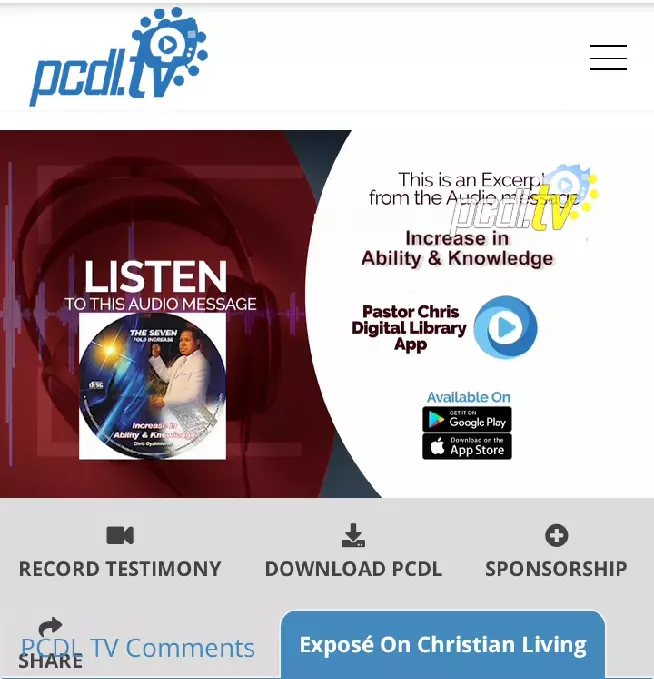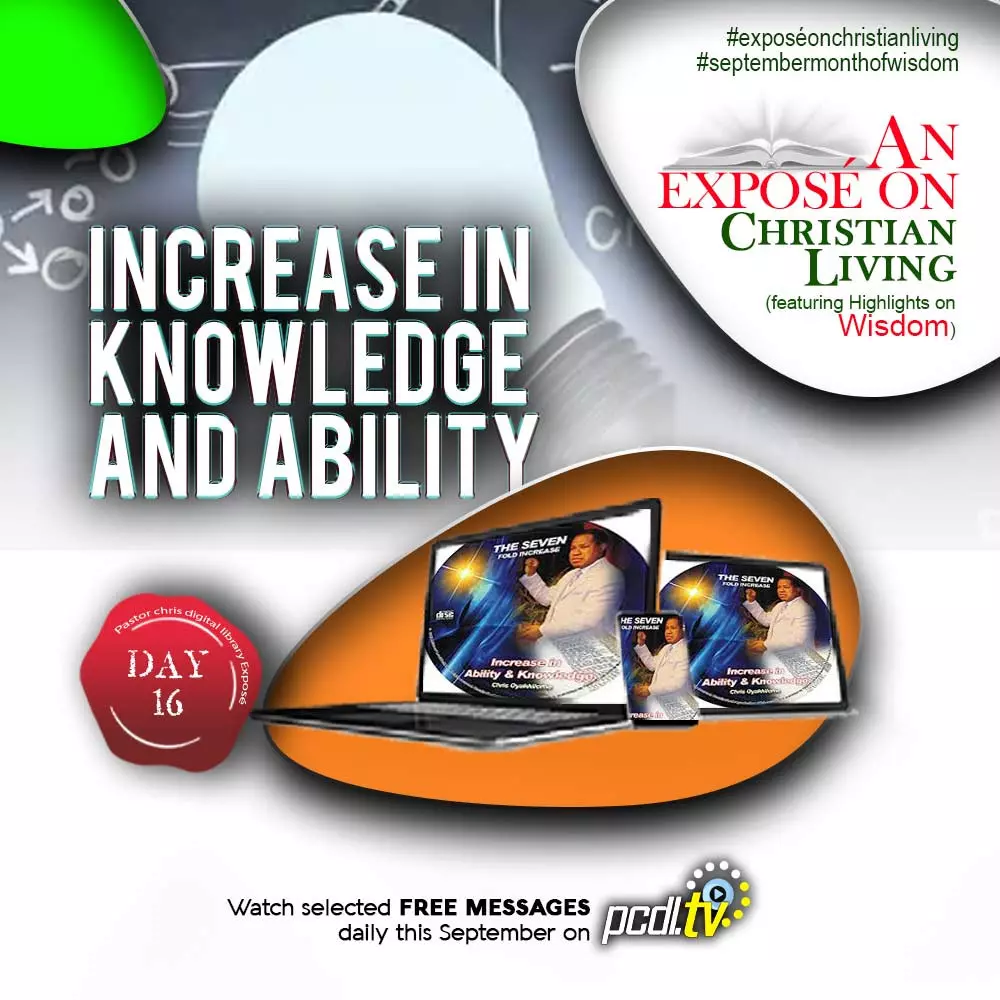 Happy birthday to a PERFECT SISTER!
#CEUKZONE3 #dspukzone3 #PCDLUKZ3 #LIVECONFERENCE
Happy Birthday Pastor Ma! Thank you for teaching us the Word and your examplary followership/leadership. Your motherly love is contagious. We love dearly. #cepleroma #cerumuaghaolu #cephzone1
I LOVE YOU PASTOR SIR, THANK YOU SO MUCH FOR THE INVESTMENT OF YOUR PERSONALITY IN ALL OF US...
I increase in knowledge and ability....Expośe on Christian Day 16😊😊watch this free message on the pcdl.tv 🙌 #exposéonchristianliving #septembermonthofwisdom #watchonpcdltv #sez2
I increase in knowledge and ability....Expośe on Christian Day 16😊😊watch this free message on the pcdl.tv 🙌 #exposéonchristianliving #septembermonthofwisdom #watchonpcdltv #sez2
I increase in knowledge and ability....Expośe on Christian Day 16😊😊watch this free message on the pcdl.tv 🙌 #exposéonchristianliving #septembermonthofwisdom #watchonpcdltv #sez2
I increase in knowledge and ability....Expośe on Christian Day 16😊😊watch this free message on the pcdl.tv 🙌 #exposéonchristianliving #septembermonthofwisdom #watchonpcdltv #sez2
TODAY IS DAY 16 OF OUR EXPOSÉ ON CHRISTIAN LIVING! (Featuring highlights on Wisdom) Today's message, INCREASE IN KNOWLEDGE AND ABILITY, is available at no cost on PCDL TV via our CEMCABUJA link: https://pastorchrisdigitallibrary.org/exposeonchristianliving/ceabujamc Start off your day with rhema, and watch out for WORDFEST SEASON 2 coming soon! #AbujaMinistryCentre