Good morning beloved, We are still praying: for your program, my program, our program; Night of Bliss Nifor with Pastor Mary. Here's the prayer guide for today. #NOBWITHPMO #CEMIDWESTZONE #CEUGBOWOROCKS. REMAIN BLESSED!!!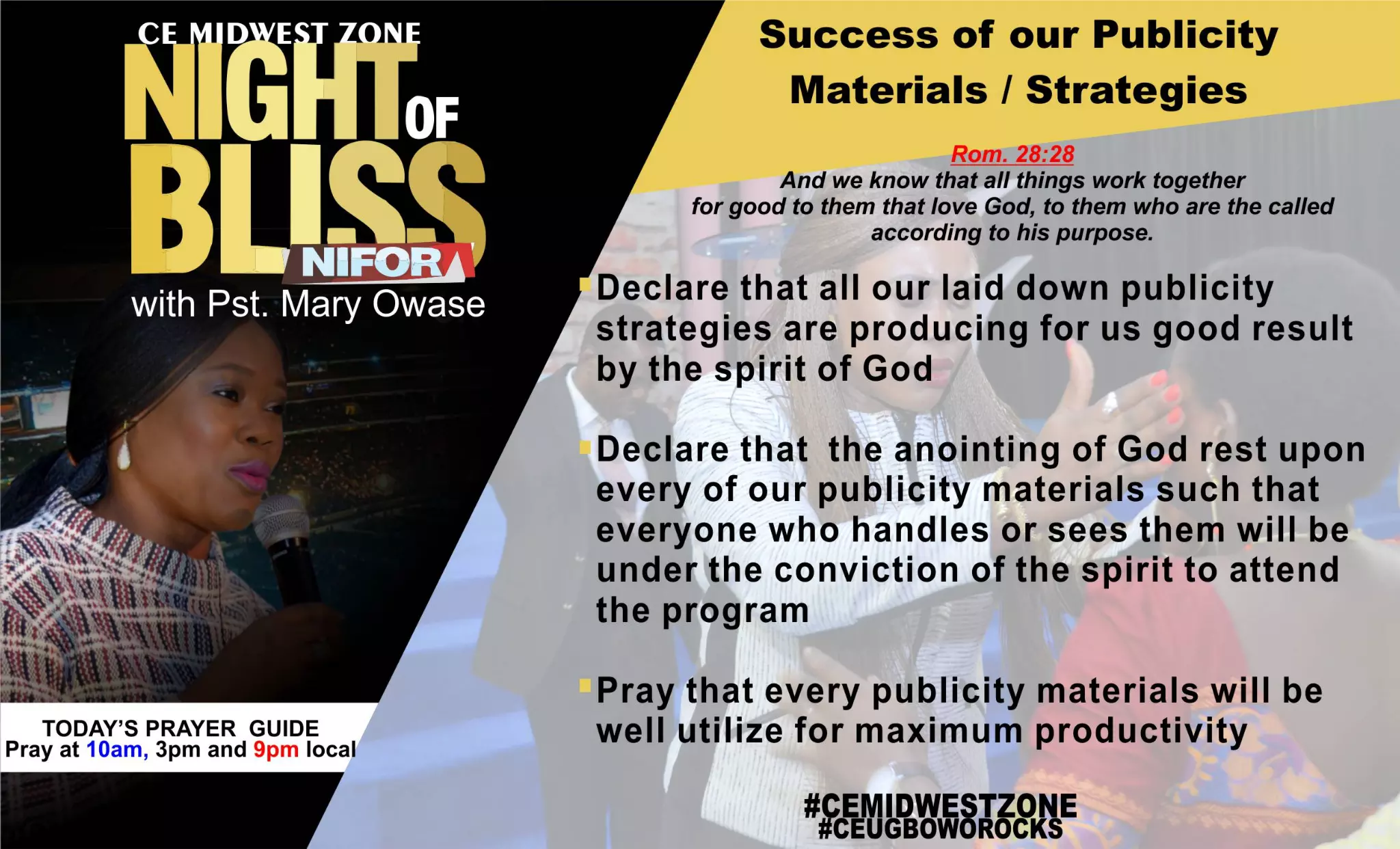 Still celebrating a burning and shining light, Pastor Freedom.👑 .
You may feel hurt, and upset or angry, but refuse to hate. You're too full of love to hate or curse anyone. You're too sweet in your spirit to be bitter or take record of the wrongs done to you. ~ROR
https://www.kingsch.at/p/d2I1dmh
Christ Embassy Makurdi, North Central Zone 2 Set to host our zonal pastor For TOTAL EXPERIENCE 31st March, 2019 @LoveworldArena Makurdi.
Happy Birthday dear Sister Elisha. Thank you so much for your commitment to God's kingdom. May your Light continually shine brigther and more gloriously. We love you dearly. #CEBENINREP #EWCAVZ2
#NOBSL #CELAGOSZONE2 #CEFESTAC1.
I AM PROFITABLE FOR MINISTRY...#TLB. Thank you Pastor Sir. I love you yayaciously Sir. #TLB #TLBMYADVANTAGE #ZONALSTAFFCHAPEL #CEBAYELSA #NSSZONE1
https://www.kingsch.at/p/clc3UWM
HBD my sweet sister Eji .Thank you so much for the value you've added to the work. Your light shines everyday. I Love you dearly .