LMAM BAYELSA: Today we celebrate a Special, on KingsChat Web
Today we celebrate a Special, Intelligent, and Amazing Artiste❤ Happy birthday dearest Sister Charis Umeasiegbu ❣💜❤❣ We celebrate God's massive grace on your life💛💜💛 Thank you for the amazing and phenomenal spoken words you present everytime; they are always full of power.💥💥 We love you dearly 💥💕💓 #TLB #NSSZONE1 #CEBAYELSA #LMAMBAYELSA #CEUGHELLI #CESAPELE #sonsofministry #PASTORCHRISLIVE #PASTORCHRISGENERATION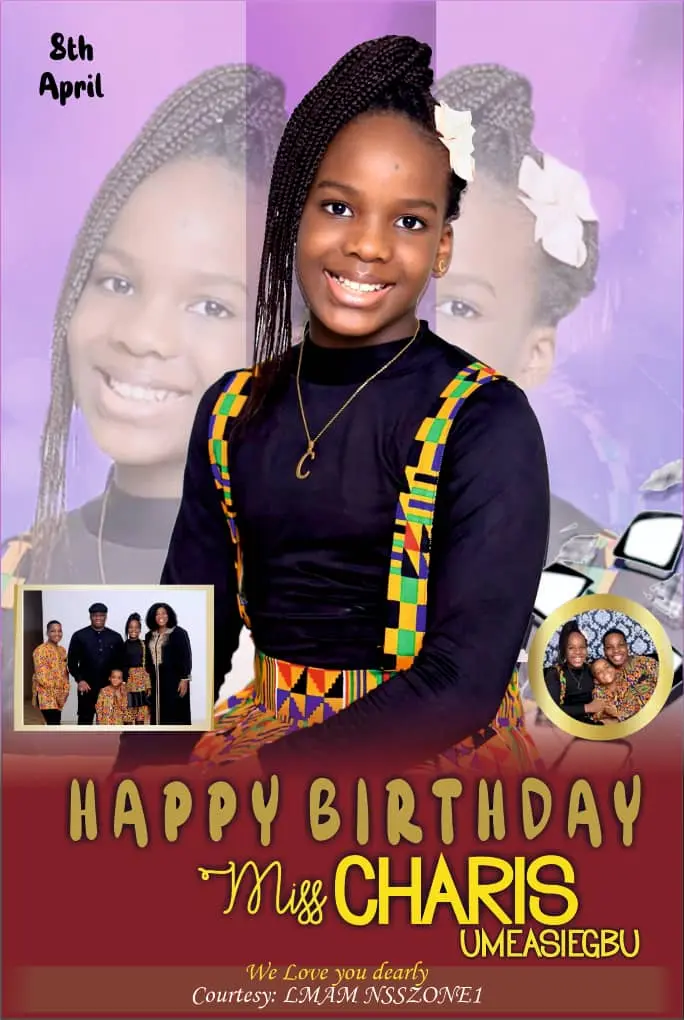 Pastor Progress Ededjo
commented:
Happy glorious birthday dear Charis. God has His Hand on you for something special. Keep growing in grace. Congratulations!
Timi Ozobo
commented:
Happy birthday dear Charis. I love you and celebrate you
♦️Happening Now! Day 33 of the Effectual Fervent Prayers with the Esteemed Regional Pastor. ✅ PRAYER AGAINST DIVISION THROUGH COVID 19 VACCINATION TRIBES Matthew 18:18 KJV URL: bit.ly/ceflix-live #CeAccraGhanaZone #EffectualFerventPrayers
Feeling Good🕺🕺🕺🕺🕺🕺 It's A day with the boss with our highly esteemed Director and Chief of Staff of Loveworld Nation. So much Inspiration to learn from.... #AdaywiththeBoss
#DayOfBliss #WithPastorGbenga #Cemeiran1rocks #AAgroup #MonthofTruth #celz1rocksy
SA ZONE 2 1ST QUARTER RHAPATHON KICKS OFF Happening now is the SA zone 2 1st quarter rhapathon with esteemed Pastor Isioma leading us in a powerful prayer session. Join in now at www.cesazone2.org #CESAZONE2 #20MILLION #RGDN
Check out my inspiring post on Yookos!
♦️Happening Now! Day 33 of the Effectual Fervent Prayers with the Esteemed Regional Pastor. ✅ PRAYER FOR OUR DEAR MAN OF GOD PASTOR CHRIS. 2 Thessalonians 3:1-2 KJV URL: bit.ly/ceflix-live #CeAccraGhanaZone #EffectualFerventPrayers
This is REON MCA KingsChat Official Page. Please kindly follow us and share our post. Thanks. Powered By #REONMCA
Here for serious relationship with Good heart man
A DAY WITH THE BOSS. ... #ADayWithTheBoss #WeHaveABossLikeNoneOther #NMT #3AEVENTS #OCOS