BLW Zone H Galaxy: Thank you SISTER RAINHA ECHEM on KingsChat Web
Thank you SISTER RAINHA ECHEM for taking the 100copies Challenge. Your next level is the 1000copies Challenge. GO FOR IT #blwzonehRhapthon #1000copiesChallenge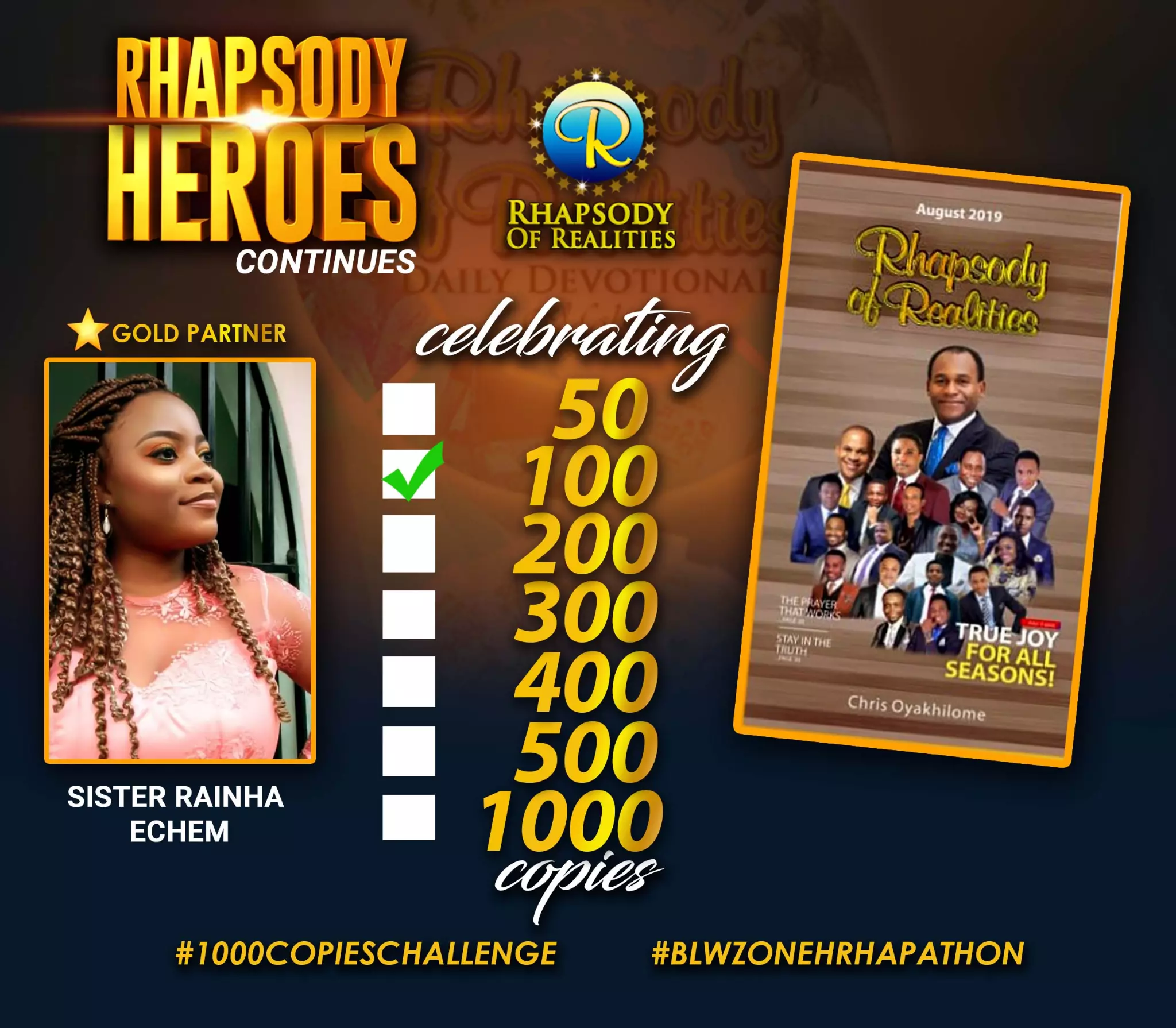 Soul Wining on thé train in Denmark 🇩🇰 #Gylf #Denmark #Gylfwesterneurope #ieyc2019
What water does to ur body is what laughter does to ur life..... #BishopChikancy #GospelComedian #Christian #Comedy #CleanComedy #ClassicComedy #Laughter #humour #merriment #StandUpComedy #Husband #father
This is total formatting. The laptop will never be the same again
#CESAZONE1 #PORTELIZABETHGROUP #WORLDSNO1AUTHOR #WORLDBOOKDAY Thank you pastor Chris for training us in the word through the powerful books you have written.
Happy birthday, Renée Jamgbadi! Great shouts of praise heralded your arrival 1 year ago. Even greater joy greets this celebration of you today. Congratulations, esteemed Pastor Oyakhire and Pastor Amaka Jamgbadi. What a joy to share these precious moments with you Sir & Ma!
Happy birthday beloved Pastor AJ. Enjoy your new season and thank you for being a great helper of the war to my brother and friend.