Christ Embassy Canada: 💥YES CANADA! WE ARE JUST on KingsChat Web
💥YES CANADA! WE ARE JUST FOUR WEEKS FROM OUR APPOINTMENT WITH DIVINITY. A PROGRAM LIKE NO OTHER!💥 REMEMBER TO PRAYERFULLY PREPARE YOURSELF AND TO INVITE INVITE SOMEONE SPECIAL. SEE YOU SOON! #TGOHPCAN #CANADA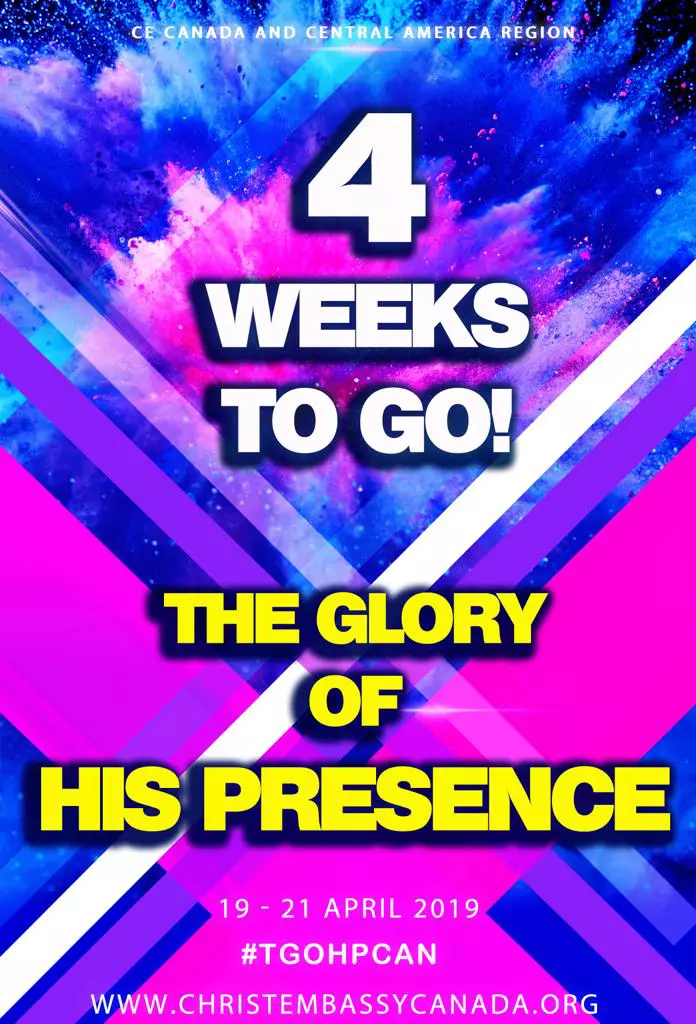 Dcn Johnpaul
commented:
A date with God, a time of refreshment.
This is so you won't be lazy but follow the example of the ones who inherit the promises through faith and patience Hebrews 6:12 CEB The inspiration I get from observing this man of God from afar is unquantifiable. Such unexplainable radicalism for the gospel. I covet this grace
#nightofblissnifor #nobwithpmo #cemidwestzone #ceugboworocks #teenschurchugbowo1
What an awesome time in God's presence this morning @ C.E Ughelli Central Church with Esteemed Pst Praise Aloaye and Esteemed Pst Bomi Aloaye. *It takes determination, Commitment and Unity to do big things for God... #Nssz1 #LLU #CEughelli
The very first of its own. We are ready 💃 💃 💃 #ropclingualswahili #ropclingualuganda
#UKZONE2ROPC2019. A time to make some home improvements and cause angels to begin to function on our behalf.
I will be there! #NOBSL2019 #celagoszone2
Hole friends #kmc...is here again #kmc4 #nnwz2 #kano miracle crusade #12 April 2019 Don't plan to miss out...
My life is for the glory of God,my attention is fixed on Jesus,the pioneer & perfecter of my faith! I refuse to be distracted by anyone or anything in this world,for l'm set on the course that l must follow. #FIAwithPastorRuth #Cesazone5