Pastor Mo: G - graceful R - on KingsChat Web
G - graceful R - resourceful A - amiable C - caring E - excellent Happy birthday to my dearest G. Wow, it's such a joy to celebrate you. Thank u for all you are to me and your contributions to ministry. You are an essential part of the team and I love you so very dearly.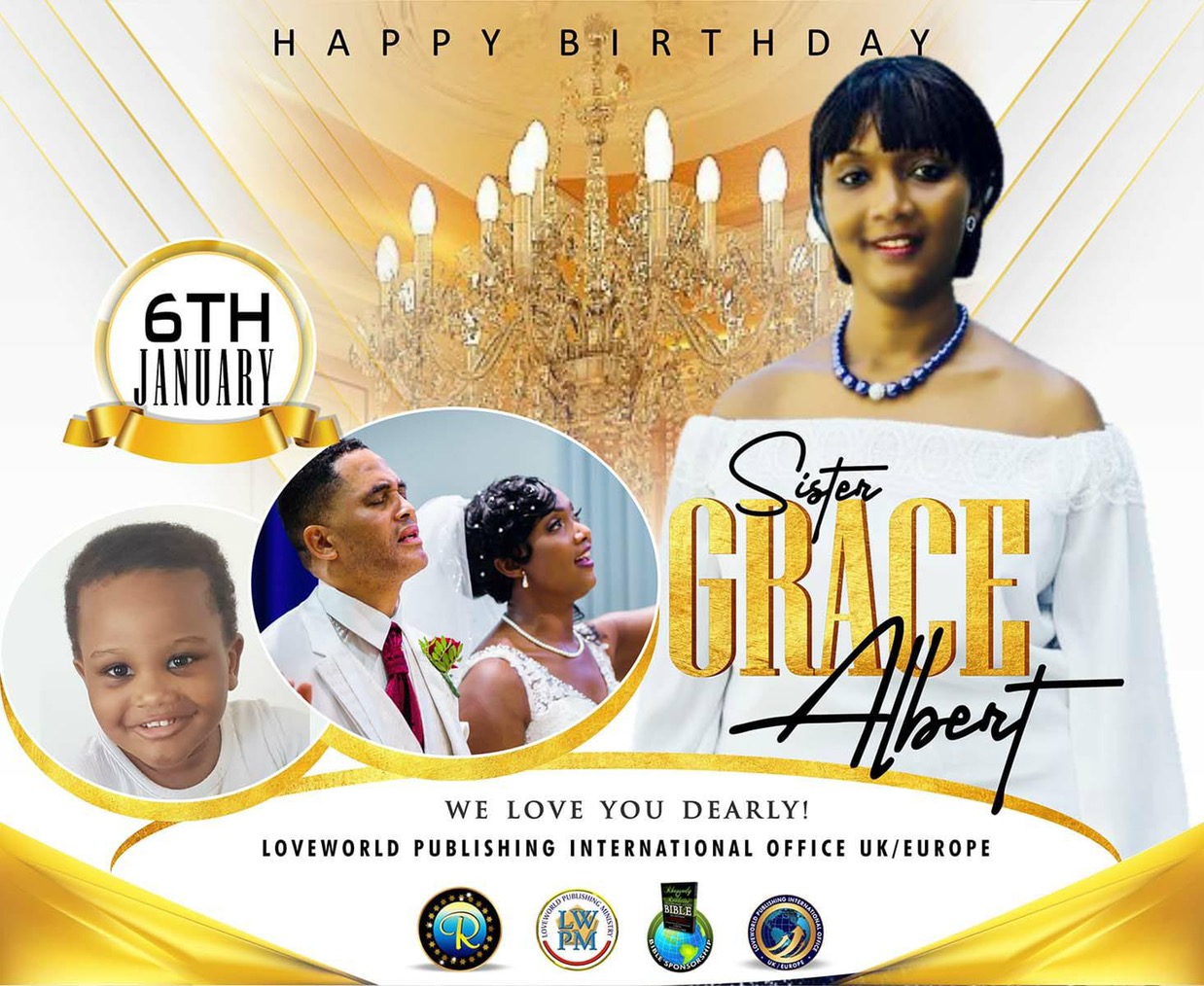 Grace Albert
commented:
thank you so much Pastor Ma. I love you dearly.
The Upcoming LAUNCH OF THE MESSAGE OF THE YEAR 2021 THE YEAR OF PREPARATION kicking off this Sunday 10th January and Sunday 17th January Happening in all our churches, zones, ministry centres and campus fellowships Globally avails you the opportunity to purchase or gift or distribute or translate or sponsor copies of the Message on PCDL. Kindly visit the PCDL Center in your church or send a mail to pcdl@loveworld360.com #PastorChris #MessageoftheYearLaunchAlert #2021TheYearofPreparation
Gloryyyyyyyyy, I'm super ready #Firstbaptism2021 #Ftm #CalMc
Don't plan to miss it Evangelism Congress Celagoszone2 Afromedia Group
#LAGOSZONE2 #evangelismcongress #Ajegunlegroup
#PERFECTION #CELEBRATION #CeAccraGhanaZone #CEUSAREGION2 #CEEASTASIAREGION #30daysPrayerandFasting
#3:00Prayer #Prayingnow #Ceamadikalagbor #Cc3 #Cephzone3
Happening next week Celagoszone2 Evangelism Congress Afromediagroup
We are preparing the souls #Firstbaptism2021 #Ftm #CalMc