Israel Strong: HBD ma! Always a pleasure on KingsChat Web
HBD ma! Always a pleasure to see u. Tnk u 4 ur exemplary leadership. Ur passion for souls is contagious. U r never tired twds it. It's 1 of the description u av ma & i rmbr the time u shared ur story so far wit us at the LW Lship Academy years ago. Very inspiring. HBD Pst 🎉🎉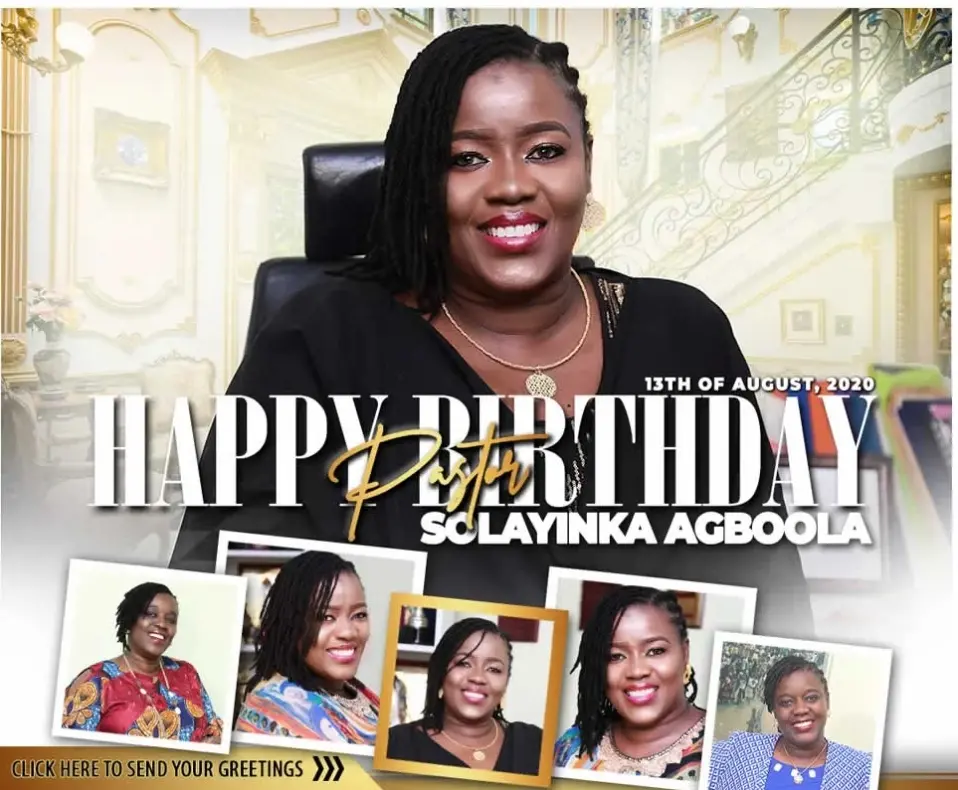 Queen IG (Virtue_D Teleios)
commented:
Happy Glorious Birthday Ma, thank you for all you do in God's house. Your love for the Lord is inspiring. I am blessed by your leadership. Always a great joy when I hear you speak all the way from CANADA. God bless you Ma We love you ever-increasingly Happy Birthday Ma
Happy birthday Pastor Ojay Woghiren. Thank you for your labour of love and for being a co laborer with our man of God Pastor Chris #cetxz1 #8amservice @cehouston
Great things are Happening in calabar ministry center
Happening LIVE on Saturday 29th of August '20. Time 4:00pm (GMT+1). To Register + Participate + Create Your Own Avatar Kindly Visit:* https.//lmam360.com/i-believe-conference/ #myLMAMmyMinistry #ProudlyLMAM #ibelieveintheLMAM #LMAMSSNZone2 #LMAMSSNR #Iamready! ...are you ready!..
Celebrating a true gospel activist, a life dedicated to the heart beat of the father. Thank you ma for your ever inspiring life. Happy birthday! I love you ma.
#TheWealthyChristian #GlobalFinancialLiteracyInitiative #CELZ5
CE POINT NOIRE 2 Join this chariot workshop was mindblowing as Esteemed Pastor Cletus Njongi expounded on soulwinning as God's number one Job, thus encouraging the brethen to take advantage of every opportunity to be kingdom activists .Praise the Lord!!!!! #JTCworkshop2020 #ewcaz4 #Cepointnoire2 #congorepublic
🎉HIGHLIGHTS: Mid-Week Service with Pastor Bunmi. 📌 The intensity with which you pray is not what brings the answer you seek. 📌 Prayer conditions your heart to receive. 📌 Prayer strengthens your faith. 📌 Prayer opens your eyes to see. #CEBALTIMORE #USAR1Z1