LTM NETWORKS: Happy New Week to all on KingsChat Web
Happy New Week to all our Esteemed Partners. Thank you for all you do in making the gospel of Truth number 1 in every nation. We love you dearly Have a great week #truth #mena4jesuschrist #lwasia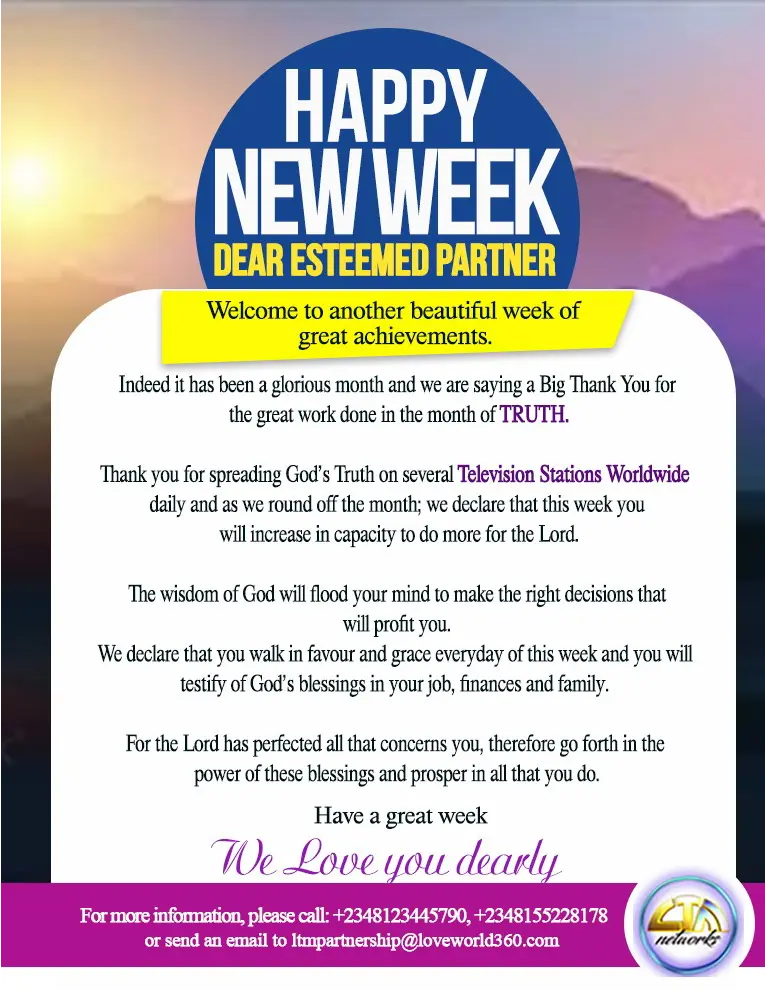 Pastor izola lornar
commented:
Cryptochin fx pro, Invest $250 into bitcoins and earn $2500 in 1 week directly to your local bank account, for your profit, you will be notify immediately on your email or your cell phone massage, then clink on withdrawal process choose method of payment...bank or your bitcoins wallet etc..add me on WhatsAp to learn how it works...+1 (740) 651-1971
Celebrating A Global Icon #RecordbreakingPYK #PYKthechampionmaker #Championmaker #GracedandfavouredPYK #Ladyofgrace
Sponsor! Sponsor!! Sponsor!!! It's 5 days to go🥳🥳🥳#GlobalservicewithPastorChris
Happy mbirthday Sister Abigail. It's been great serving with you in the same service department. You are so easy to work with. We really appreciate your labor in the vision of our Man of God Pastor Chris and your faithfulness in the work in the Texas zone 2. Nana and I love you.
Win souls Build souls Send them #Baptism #Aniontedcell #Auxanoseniorcell #Teamcalabarrocks
#PHOTOHIGHLIGHTS CHRIST EMBASSY YOLA: Glorious moments from Global Children's Church Open Day. #childrenschurchministry #childrenschurchrocks #nnez1
#CELVZ #WBD2021 #TheMonthOfTruth #TheYearOfPreparation
#PHOTOHIGHLIGHTS CHRIST EMBASSY YOLA: Glorious moments from Global Children's Church Open Day. #childrenschurchministry #childrenschurchrocks #nnez1