Pastor Eva Avae: THANK YOU SIR FOR GIVING on KingsChat Web
THANK YOU SIR FOR GIVING MILLIONS THE OPPORTUNITY TO HEAR THE WORD OF GOD, RECEIVE SALVATION AND EXPERIENCE THE SUPERNATURAL THROUGH RADIO. WE CELEBRATE YOU ALWAYS #Loveworld_Radio #IPPC2020 #loveworldawards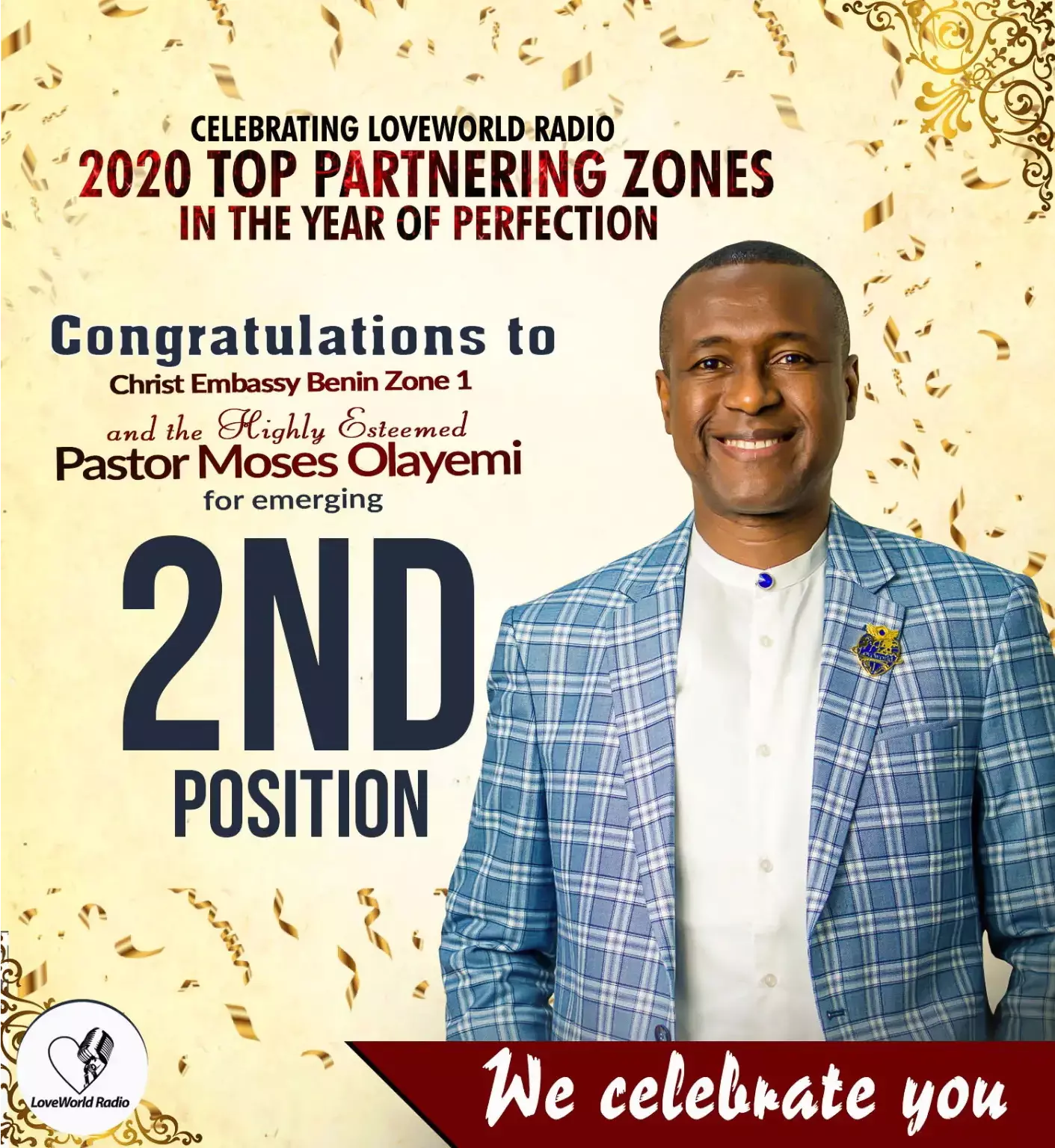 Dcns JANE - REON CE Benin Zone 1
commented:
Gloreeeeey! Our voices are amplifying our Loveworld message across continents of the world. Hallelujah! Congratulations my father
James Ali Momoh
commented:
A big congratulations to my father, thank you sir.
Beloved Saints, Please get ready to join our virtual prayer room @ 9:00pm http://blwukzone1.webex.com/ Password: *pray* God bless you.
THANK YOU SIR FOR GIVING MILLIONS THE OPPORTUNITY TO HEAR THE WORD OF GOD, RECEIVE SALVATION AND EXPERIENCE THE SUPERNATURAL THROUGH RADIO. WE CELEBRATE YOU ALWAYS #Loveworld_Radio #IPPC2020 #loveworldawards
Happy Birthday Ma, We love you. #BONOS1120 #LMAMUSA #SACRAMENTO
#prayingnow #pclprayathon2020 #prayathon2020 #iampriestinoffice #WEVZ1 #CENetherlandsAlmere
WE ARE VERY HONOURED AND BLESSED TO CELEBRATE OUR ESTEEMED GROUP PASTOR, PASTOR DAVE OYEWUMI #PD1121 JOIN US AS WE CELEBRATE THIS GREAT GENERAL WITH A LOVE FOR THE WORD. WE LOVE YOU SIR !!!! #CEWINNIPEG #CECANADA #CEEDMONTON #CEEDMONTONGROUP #HAPPYBIRTHDAY
🔥 ‼️ OUT NOW ON CEFLIX/CEFLIX TUNES ‼️🔥 ONE ACCORD ALBUM 🥳🥳 The long awaited Album Of The Year is NOW LIVE!! 🙌🏻💃💃🕺🕺🤸🏻‍♂️ 👉🏻 Available on Ceflix/Ceflix Tunes: https://tuneshare.ceflix.org/album/ALB519DFFAAB3A 👉🏻 Log on also to our brand new LMAMUK.ORG website to listen and download! 🙌🏻 Get ready to praise, worship dance and affirm your victories in christ as you enjoy this special compilation of divine melodies from the multiple award winning UK Band. #OneAccord #TheUKBand #LMAMUK
🔥 ‼️ OUT NOW ON CEFLIX/CEFLIX TUNES ‼️🔥 ONE ACCORD ALBUM 🥳🥳 The long awaited Album Of The Year is NOW LIVE!! 🙌🏻💃💃🕺🕺🤸🏻‍♂️ 👉🏻 Available on Ceflix/Ceflix Tunes: https://tuneshare.ceflix.org/album/ALB519DFFAAB3A #OneAccord #TheUKBand #LMAMUK