CALABAR MINISTRY CENTRE : 🌠YOUR RHAPSODY TODAY🌠 THURSDAY, 1ST on KingsChat Web
🌠YOUR RHAPSODY TODAY🌠 THURSDAY, 1ST NOVEMBER, 2018. PASTOR CHRIS OYAKHILOME THEME: A MUCH HIGHER PURPOSE. …our fellowship is with the Father, and with his Son Jesus Christ (1 John 1:3). Ask many people, "Why did Jesus come?" They'll mostly answer, "He came to save us from sin," or "He came to destroy the works of the devil." But Jesus came to do much more than "save" us from sin, and destroy the works of the devil; all that was a means to an end. He came for a much higher purpose. In John 10:10 AMPC, for example, He said, "...I came that they may have and enjoy life, and have it in abundance (to the full, till it overflows)." So, Jesus came to give us life, but again, that's one of the stated purposes. 1 Corinthians 1:9 says, "God is faithful, by whom ye were called unto the fellowship of his Son Jesus Christ our Lord." This is so powerful, and it consummates His purpose for coming. If He only saved us or destroyed the works of the devil or gave us life, without bringing us into fellowship or oneness with Himself and with the Father, .... .....Study full text on www.rhapsosyofrealities.org DAILY SCRIPTURE READING: 1-YEAR BIBLE READING PLAN Hebrews 1 & Jeremiah 34-35 2-YEAR BIBLE READING PLAN 1 Peter 1:1-12 & Ezekiel 32 Goodmorning Beloved. Welcome to the Month of November. Do have Glorious day God bless you! #RhapsodyofRealities #HomecomingServicewithPVOT #CalMC #TeamCalabarRocks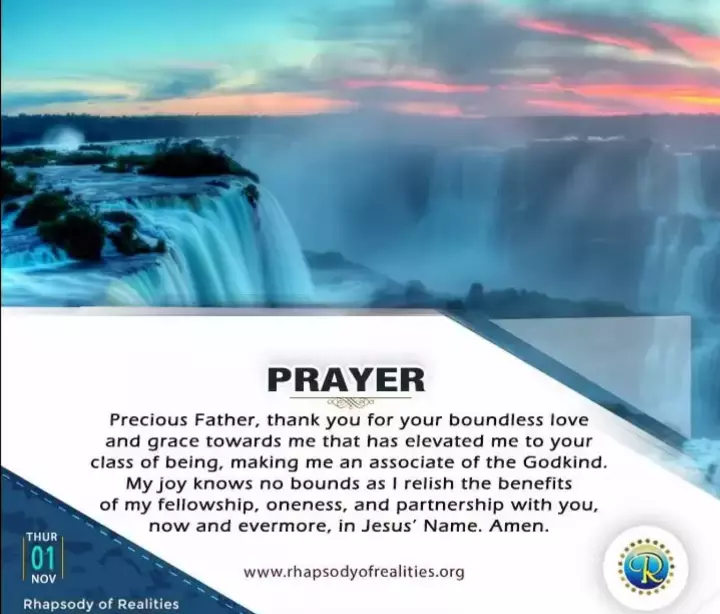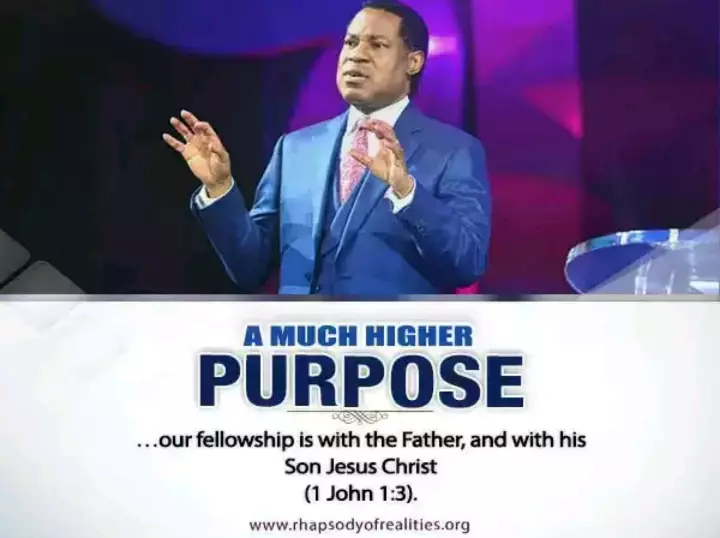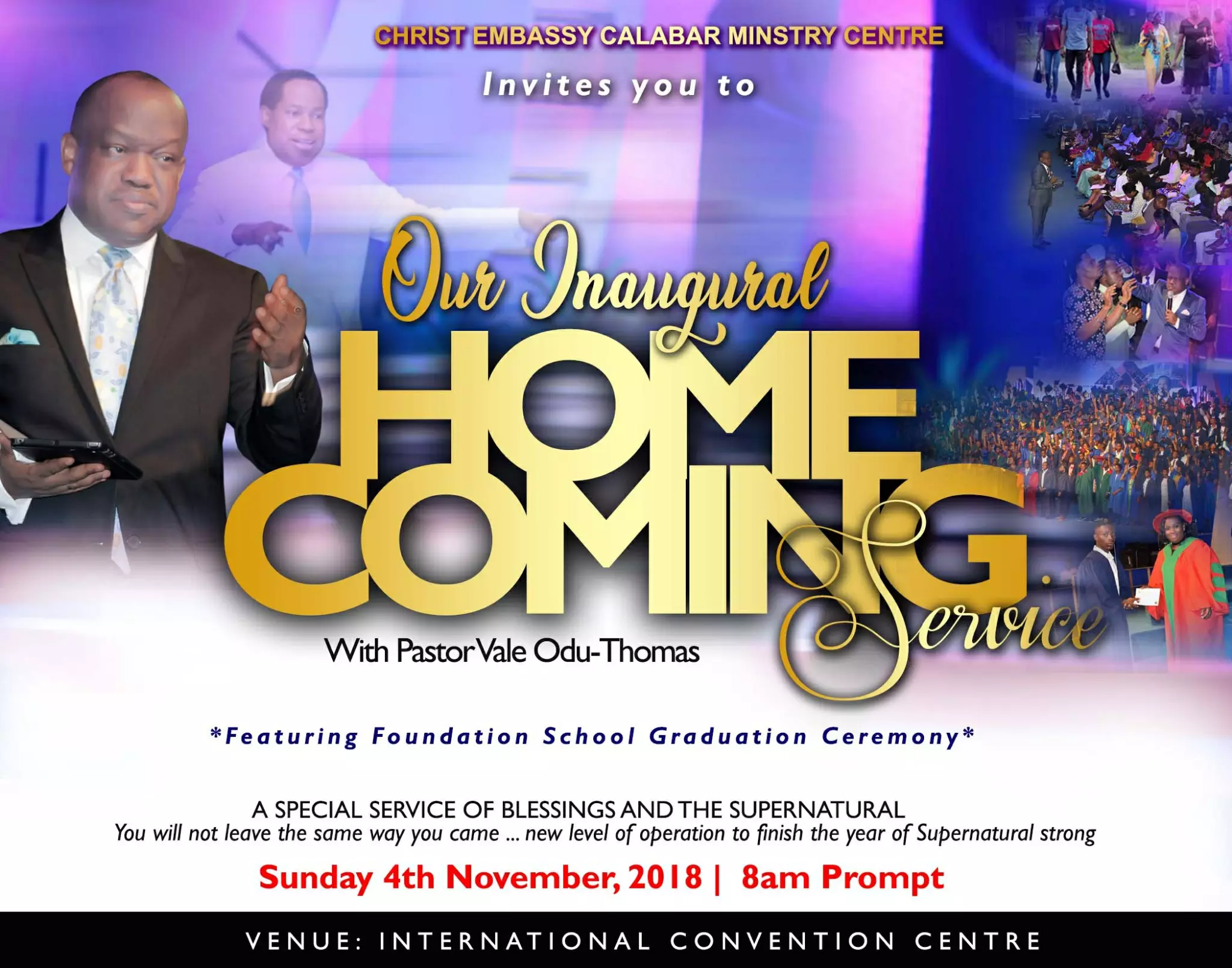 Happy Birthday Dear Beautiful and ever ready to help Sis Dupe. You have been a blessing to us all. Thank you for all you do for the ministry. God is your reward. And of your increase there shall be no end. I love you
AWESOME GOD,I CALL YOU JEHOVAH OVERDO.#CALMC,#CE SUPER HIGHWAY,#ROYALTY
Happy birthday to my Esteemed Pastor Korede Peters.
More Special Birthday Greetings from around the World. Pastor John Mosepele of New Creation Centre Int'l, South Africa, celebrates the CEO, BLW Inc. and Director of the International School of Ministry, Esteemed Pastor Deola Phillips. #Celebratingsapience #1029 #ism #gmc2018
MY AFFIRMATIONS Thursday 1st November, 2018 Precious Father, thank you for your boundless love and grace towards me that has elevated me to your class of being, making me an associate of the God-kind. My joy knows no bounds as I relish the benefits of my fellowship, oneness, and partnership with you, now and evermore, in Jesus' Name. Amen. Kindly affirm, like, share and comment. God bless you.
THANK YOU MY JEHOVAH SHALOM. #CALMC,#CE SUPER HIGHWAY, #ROYALTY
The silver is mine, and the gold is mine, saith the Lord of hosts. The glory of this latter house shall be greater than of the former, saith the Lord of hosts: and in this place will I give peace, saith the Lord of hosts. Haggai 2:8‭-‬9 KJV
Warm Greetings and Welcome to the Month of November. Get your e-copy of the November 2018 edition of the Rhapsody of Realities by clicking this link http://tinyurl.com/y6uyfa4p Kindly forward to all your contacts. God bless you. #TLB
Welcome to the month of November! It's Staff Prayer Day! #staffprayerday