jeffbillion: Happy Wedding Anniversary Pastor Sir. on KingsChat Web
Happy Wedding Anniversary Pastor Sir. Its our joy celebrating the glory of the Lord which is increased in your family Sir. We rejoice at the many blessings that comes in the Light of your home through the Gospel. congratulations Sir FROM THE IDEMUDIA'S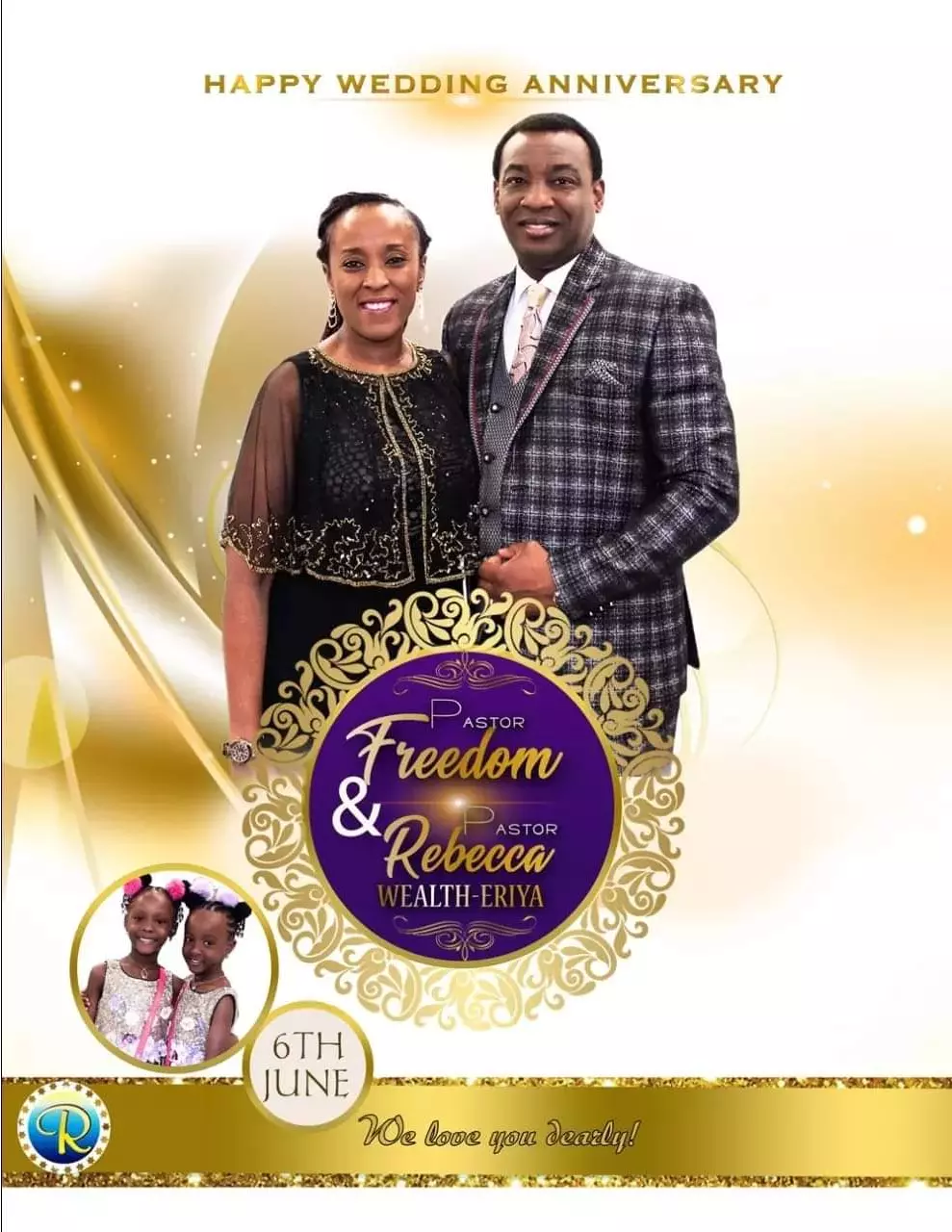 #prayingwithpastorchris; #PCLprayathon2019; #Canada #prayingnow.
GOLDEN JUBILEE CELEBRATION OF OUR DEAR HIGHLY ESTEEMED PASTOR MA! ...from DCNS IYOBOSA SANNI CHRIST EMBASSY KENYA ZONE #ptadlightsgoldenjubilee #2000kidsbacktoschoolcampaignwiththeinnercitymission #incomparableptad
#prayingnow #pclprayerthon2019 #prayingwithpastorchris #CANADA #Toronto
Happy Birthday Esteemed Sister Nicole. You're a priceless gem, you're for signs & seasons, and this is your season, your time to shine with magnificent brilliance. Enjoy an unprecedented year of success & victory where your exploits will dwarf the achievements of 2018. I 💖💕 U.
GOLDEN JUBILEE CELEBRATION OF OUR DEAR HIGHLY ESTEEMED PASTOR MA! ...from DCNS STELLA MUTUKU CHRIST EMBASSY KENYA ZONE #ptadlightsgoldenjubilee #2000kidsbacktoschoolcampaignwiththeinnercitymission #incomparableptad
#Prayingnow #PrayingwithPastorChris #Canada
GOLDEN JUBILEE CELEBRATION OF OUR DEAR HIGHLY ESTEEMED PASTOR MA! ...from SIS TOPE EZAGA CHRIST EMBASSY NAIROBI 1 #ptadlightsgoldenjubilee #2000kidsbacktoschoolcampaignwiththeinnercitymission #incomparableptad