DcnsTrisha: 💫💥💫Happy Birthday Esteemed Pastor Kobby🎁🎁 on KingsChat Web
💫💥💫Happy Birthday Esteemed Pastor Kobby🎁🎁 💥Your faith inspires commitment 💥Your grace stirs a fresh anointing At the beginning of this year, your goal was to do 10× what you did last year in Ministry/Partnership & you exceeded.🙏 💃💃Celebrating you loudly sir!💥💥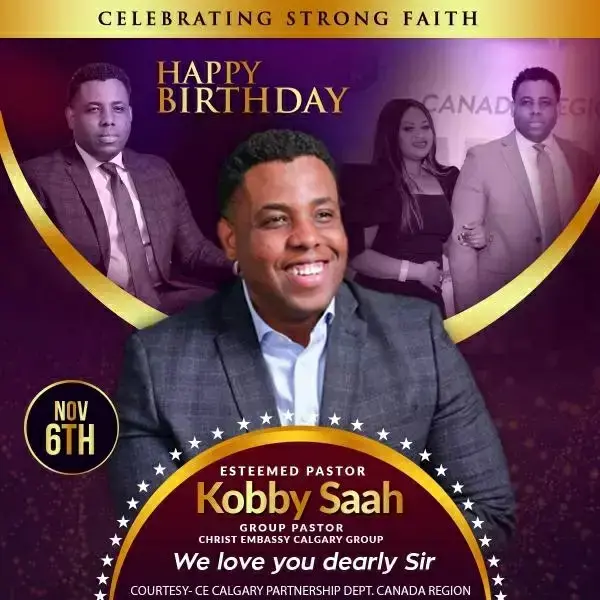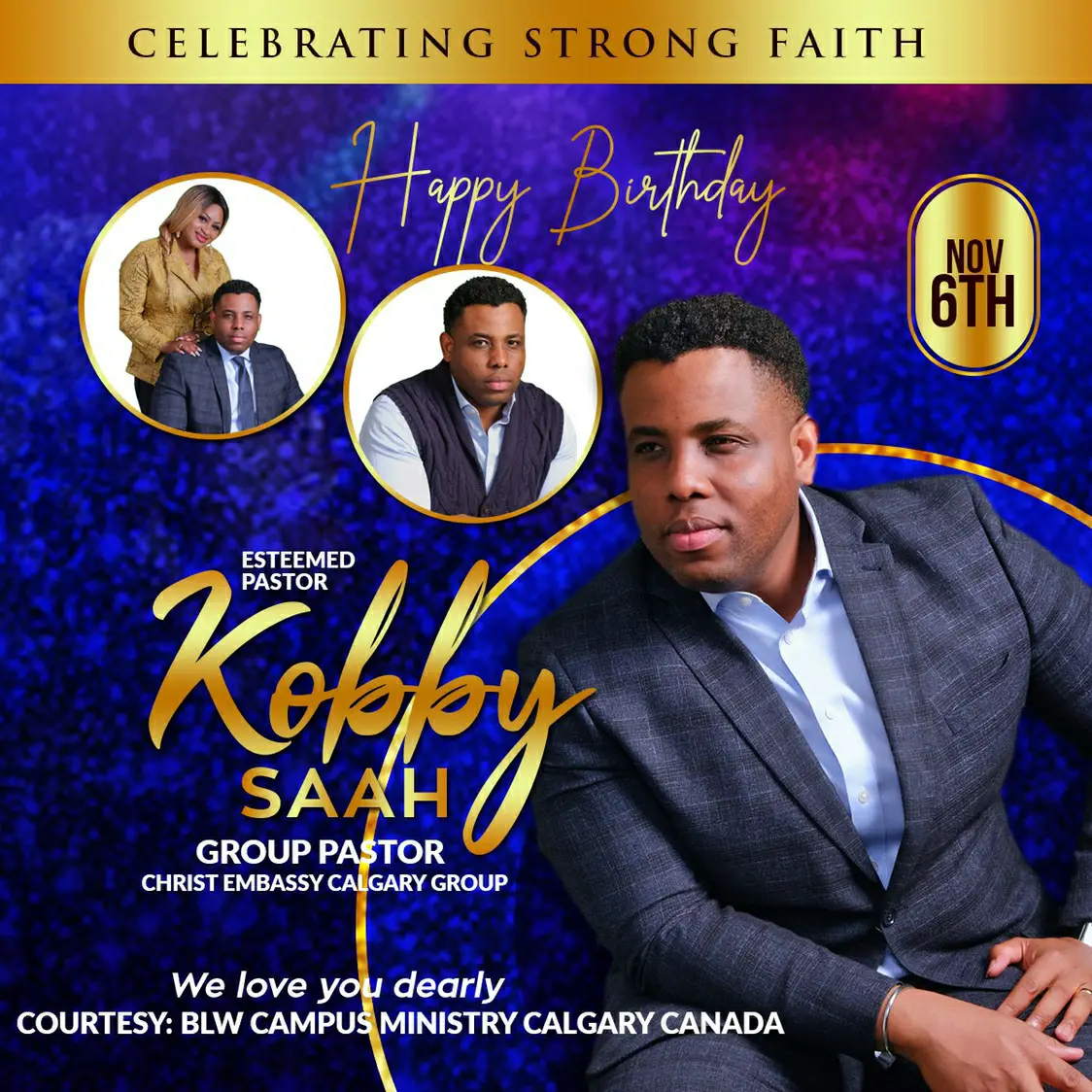 Christiana Nagbons
commented:
Hello 👋😊 If you've ever experience any loss before now in trading binary options online investment good new you can still make more profits and have a good compensation for that loss my company is reliable and guarantee it is weekly and daily investment plan we have you're not sending your funds to anyone , you will register and trade with my company platform directly and fund your trading account by yourself, I will teach you and guide you through the process my company commission is %10 of your profits at the end of your trading. If you're interested Kindly inbox me 👏
PRAISE PROCLAMATIONS Thou are greater , O LORD JESUS, art a shield for me in the time of trouble ; you're my glory, and the lifter of mine head. Out of the mouth of babes and sucklings has thou ordained strength, the word in my mouth with laughter mightily still, shattered the adversities, enemy and the avenger. HALLELUJAH! Faithful God, You hold up my goings in thy paths, that my footsteps slip not. Lovely father, Thank you for Keeping me as the apple of your eyes, you hide me under the shadow of thy wings always. HOLY father, In your hand are the deep places of the earth, the strength of the hills is yours also. By your grace oh Lord God, I am what you say I am. And by your mercy I'll never be destroy. Thank you righteous JESUS for your presence in my life makes me invincible, indomitable, invulnerable, and adversary is afraid of me greatly. Blessed be your holy name forever. PRAISE GOD! HALLELUJAH! AMEN🙌🙌
Glory to God!! And their hearts and minds where opened to receive the word wholeheartedly. #blwzonej #soulwinningextravaganza #2000soulsin14days #blwcampusministry
PROSPERITY CONVICTIONS I affirm that I am financially buoyant possessing enough to require no aid or support. Every favour and earthly blessing comes to me in abundance. I am satisfied with good things; everything I do is productive and profitable continually. I recognize the prevailing negative economic challenges as my opportunity to pour out pure and generous gifts. At every moment I have enough to give spontaneously even for charitable reasons. As I do well in so many things, I do my best in giving. Glory to God! Be part of #ChristEmbassy. Org Online Mission's work in spreading the gospel all over the internet, Click here 👇http://bit.ly/partnerwithCEOMS2impactnations to make a donation today Encourage others by sharing this post with them. God bless you.
And if you've never been born again, if you haven't yet made Jesus the Lord of your life, say this prayer and mean it with all your heart: "O Lord God, I believe with all my heart in Jesus Christ, Son of the living God. I believe He died for me and God raised Him from the dead. I confess that Jesus Christ is Lord of my life. Through Him and in His Name, I have eternal life; I'm born again. Thank you Lord, for saving my soul! I'm now a child of God. Hallelujah!" CONFESSION: I renew my mind daily. I feed on the redemptive work of Christ. I see Jesus Christ, especially in His rightful role as Saviour and Redeemer and I persuade men about it. Hallelujah! FURTHER STUDY: LUKE 5: 32, ACTS 2: 37- 38, 2 PETER 3: 8- 9 Help spread God's word around the world via Online by sharing this Post.
Happy Birthday dear Pastor Kobby! Thank u sir for being an exemplary leader, full of the Holy Ghost, always available, caring & kind (the list goes on & on). My life would not be the same had I not come in contact w/ you. Thank u for everything sir. I love & appreciate u mega.
🙌ALL SOULS ARE MINE SAITH THE LORD... "For everyone belongs to me, the parent as well as the child—both alike belong to me..." Ezekiel 18:4 NIV #2000soulsin14days #soulwinningextravaganza #blwcampusministryrocks #blwzonej
Celebrating A Visionary! A man full of Gods vision! With his eyes set on the prize! Moving from glory to glory! We love you dearly Sir! Happy Birthday!! #PK0611 #STRONGFAITH #FULLOFGOD #CALGARYGROUP #CANADAREGION