LoveWorld SAT: SHOWING LIVE NOW AT 11am on KingsChat Web
SHOWING LIVE NOW AT 11am - 11:30am (GMT+2) : LOVEWORLD 360 WITH IPELENG!🌟🌍🙏🌍🌟 Get your latest updates from all around the LoveWorld Nation, "LoveWorld 360" with Ipeleng has got you covered on that. Tune in to LoveWorldSAT now to watch. _ www.loveworldsat.org/live-tv _ #loveworldsat #loveworldnetworks #loveworld360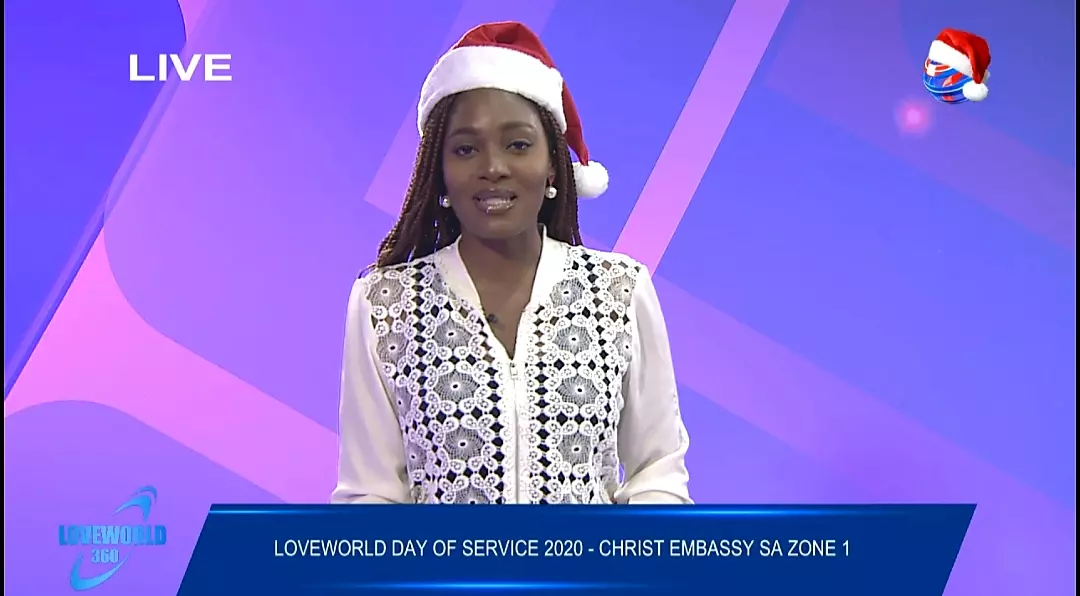 🎥 Moments worth reminiscing... from the Annual Zonal Awards 2020 with the Esteemed Regional Pastor. Watch... Like... Comment and Share. #CeAccraGhanaZone
Happy birthday brother Joseph. Thank so much for all you do for the brethren especially us in Christ embassy Ilford. We cekebrate this special day wuth you in love. Increased grace is your in Jesus Name. Amen.
Kay Sons INC – Buyers & Sellers of Iron Scrap, Iron Scrap Purchasers, Iron Scrap Purchasers in Bangalore https://bit.ly/37yDDMa
Pray-A-Thon 2020 - Mon Dec 21 Always rejoice and be proud of your union with Christ; it's the most sublime relationship. Learn more in this Monday's Rhapsody. Colossians 4:2 says, 'Continue in prayer, and watch in the same with thanksgiving'. At our times of prayer today, we'll pray fervidly in tongues of the Spirit, and pray for the nations, for peace, progress, stability and prosperity, and that the perfect will of God prevails unhindered, that the gospel may have free course and be glorified. It's our month of thanksgiving, so remember to offer praise and thanks to the Lord today, for He is worthy. God bless you.
Searching For What I Have #MandlaArtist #PaintingOnMoney
IT'S 5 DAYS AWAY🚀🚀 www.futureafricaleadersfoundation.org #FALA2020 #8thEditionFALANominationShow #Futureafricaleadersfoundation
IT'S 5 DAYS AWAY🚀🚀 www.futureafricaleadersfoundation.org #FALA2020 #8thEditionFALANominationShow #Futureafricaleadersfoundation
IT'S 5 DAYS AWAY🚀🚀 www.futureafricaleadersfoundation.org #FALA2020 #8thEditionFALANominationShow #Futureafricaleadersfoundation
IT'S 5 DAYS AWAY🚀🚀 www.futureafricaleadersfoundation.org #FALA2020 #8thEditionFALANominationShow #Futureafricaleadersfoundation