Happy Birthday dearest Sis Odessa! We celebrate your beautiful journey of faith, resilience, and your unwavering LOVE for the Lord. May the Lord continually strengthen you, help you, and uphold you with HIS righteous right hand. Thank you for being a daughter of comfort in the House. Thank you for bringing us so much joy and peace through your music ministrations. The Lord has elevated and accelerated you! Happy Birthday from all of us! We love you so dearly! #CENorthYorkGroup #CENorthYork #CECityChurch #CERichmondHill #CEMalton #CEMossPark #Vision2020 #V2020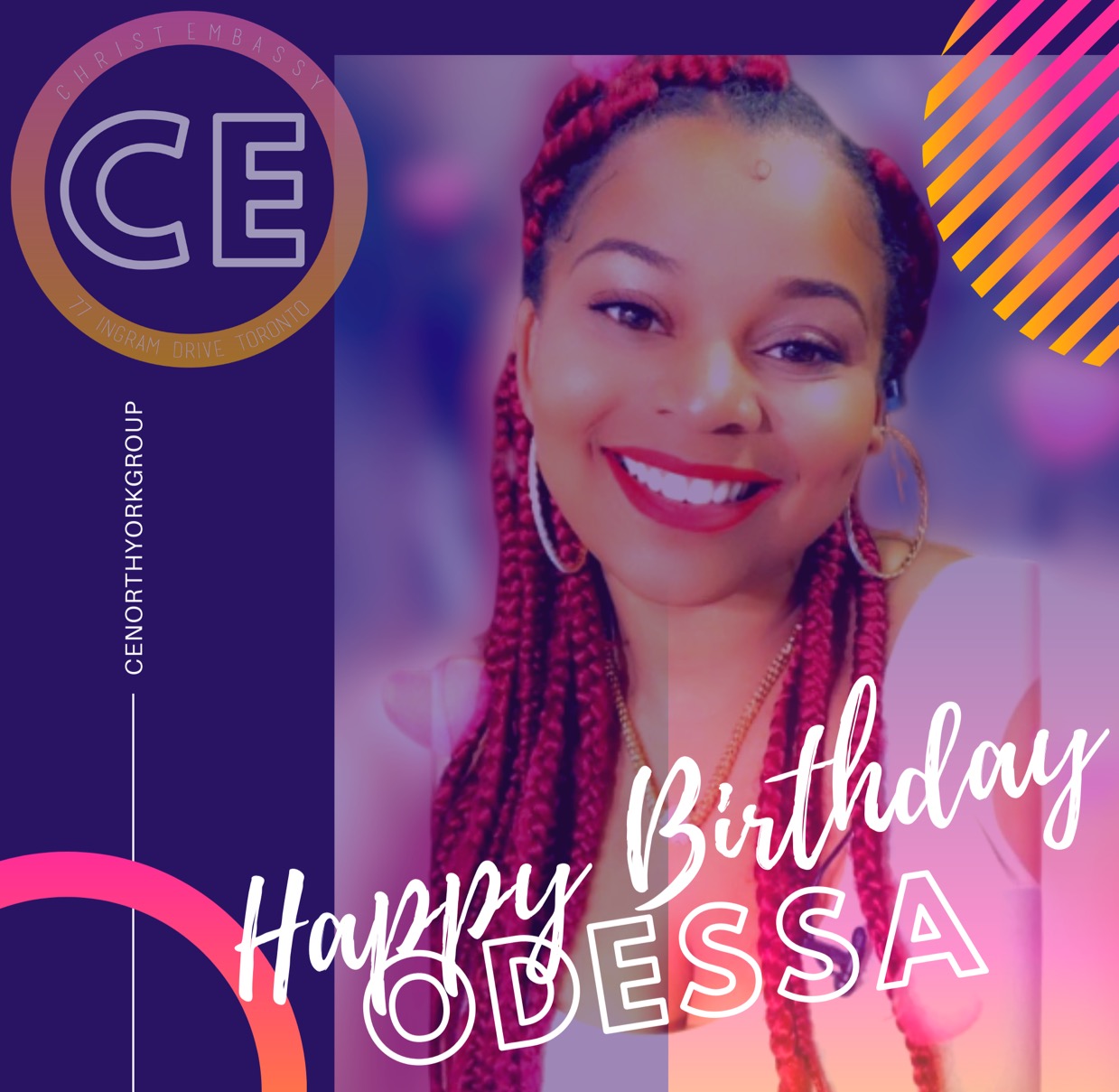 #CEUKZone3 #DSPUKZone3 #CroydonOutreach We have got " SOMETHING TO SHOUT ABOUT. " it's happening tommorrow. Bring a friend to Witness the Works of Righteousness. The Power of God shall be present to Save , to Heal and to Bless. Glory to God !
Happy Birthday to the Esteemed Pastor Sarah Obiazi. Thank you for your inspiring and relentless efforts in the flourishing of our message and ministry. We love you dearly!
Happy birthday Pastor Korede Sir! Thanks for your impact in the ministry. Your influence will not know boundaries.
#CEUKZone3 #DSPUKZone3 #Croydon #Outreach Something to "SHOUT ABOUT " our Cells are packed with First Timers coming to Receive the Word. While our Minister speak the WORD , the Holy Ghost shall fall upon all ( just like rain ) embracing everyone present. Glory to God . 02/11/19
HOW TO GET THE BEST OF #IPPC2019 - Complete your Online Registration - Plan your trip - Write down your expectations - Take some time to fast and pray concerning your expectations - Resolve to attend all the sessions, workshops, exhibitions as well as other activities lined up just for you at the Conference. We are looking forward to receiving you at IPPC 2019! God bless you
Still happening Live at the Leadership Initiative Award (LIA) ceremony in the East West Central Africa Region. Young Africans who have contributed to the improvement of lives through humanitarian services are been awarded and celebrated for their outstanding efforts. #LIA #IMPACTAFRICA #FALF
A celebration of Impact and Lights! Your partnership can make that difference today! #ippc2019 #celebratinglights #lucentchampions
LESS THAN 2 HOURS TO GO! BUCHI would be LIVE @ the LIGHT UP A CHILD CHARITY CONCERT in Portharcourt Venue: Aztech Arcum Have you purchased your tickets yet? purchase your tickets online here 👉 bit.ly/2q1SwmQ for the following categories: 2,000; 5,000, 10,000, 30,000, 50,000 and more. Each ticket represents a child- a ticket to get free education 100% of all the Proceeds from this event goes to sponsor 10,000 indigent #BacktoSchool in Portharcourt and in other parts of the world. #EveryChildisyourChild #EndChildpovertynow #Cephzn1