The Healing School : HEALING STREAMS FESTIVAL OF MIRACLES💯 on KingsChat Web
HEALING STREAMS FESTIVAL OF MIRACLES💯 Participate Live on: www.healingstreams.tv A live caller from Germany was up and about, registering and inviting people for the July Healing Streams Live Healing Services, little did he know that God already prepared a miracle for him. In the course of organizing others for the program, he received healing in his arm and immediately was able to lift his hands; something he couldn't do before. Praise God! Tune in now with your loved ones via www.healingstreams.tv, Healing School mobile app and on all Loveworld Networks. God bless you! #healingstreams #healingstreamstv #festivalofmiracles #healingtothenations #livehealingserviceswithpastorchris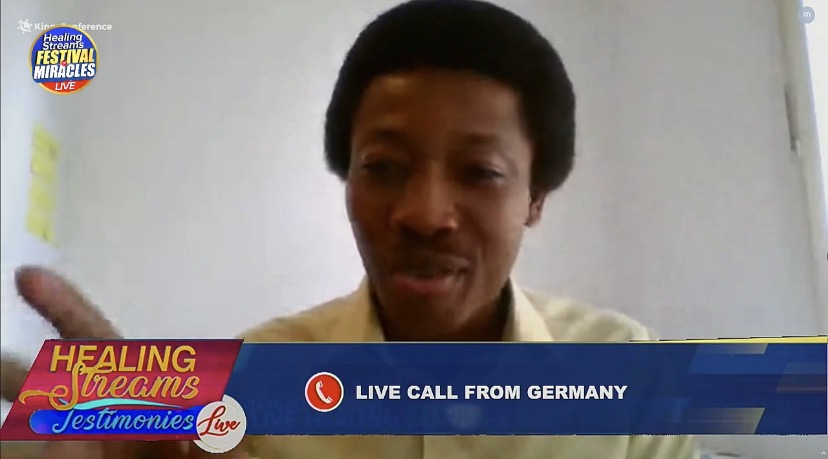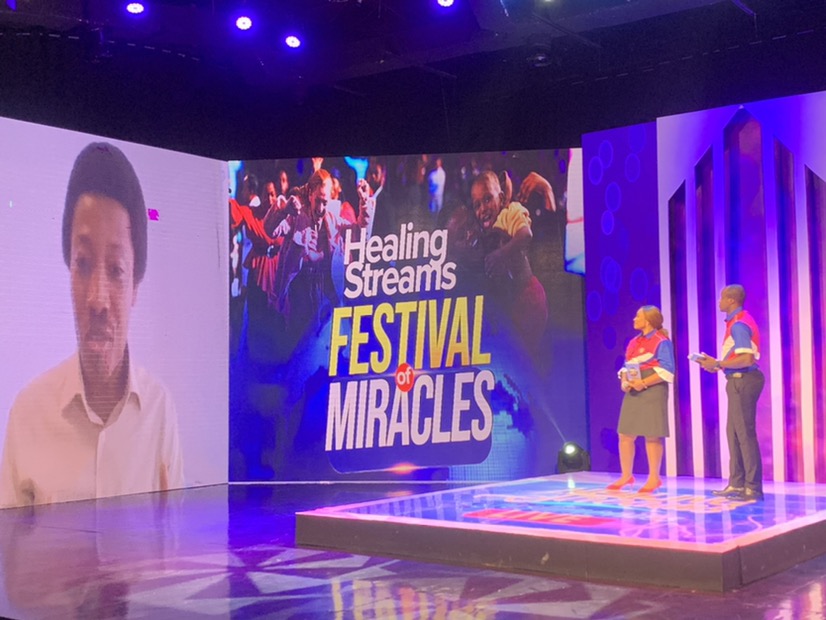 troy
commented:
Earn better and quite your office stressful job, With the minimum investment of $300 you can get profits of about $3,000+ with my fast and trusted platform ... $300 to get $3,000 weekly. $400 to get $4,000 weekly. $500 to get $5,000 weekly. $600 to get $6,000 weekly. $800 to get $8,000 weekly. $900 to get $9,000 weekly. $1000 to get $10,000 weekly. Whatsap me on +16469790962 for more info
Perfect Carine
commented:
Congratulations to you Bro Bernard, your testimony i Just so inspiring!
🇱🇷HAPPENING NOW: BLOOD DRIVE AT CE LARGO IN COLLABORATION WITH AMERICAN RED CROSS.
Daily Juice You are God's product; He sponsors no flops. Believe in yourself and have faith in the ability He has given to you. Understanding who are and your uniqueness makes you outstanding on this earth. Accept yourself, value yourself, forgive yourself, love yourself, improve yourself and be a wise master to yourself. There's no one better; you are the best of you! To wish you were someone is a waste of the divine skill and ability you were made with. Quit trying to be someone else- you are beautiful, unique and endowed! Never let the fear of what other people think stop you from being you. God doesn't want a second-rate version of you, He wants a first-rate version of what He has created you to be. Project yourself forward. You can do better than you think. God has already empowered you; you are excellent than you think. Remember, the image you place on yourself is proportionate to your success in life. #dailyjuice #ihaveall
🖼️ CREATE YOUR LWNPC AVATAR!🖼️ All these Powerful People ready to make Great changes in our World this Friday and Saturday with the Loveworld Networks🎉 1️⃣ Go to https://loveworldcan.ca/avatar.html to create your avatars 2️⃣ Update your display picture on social media 3️⃣ Post your avatar on KingsChat with the following hashtags: #LWNPC #loveworldnetworksprayerconference #LWNPClwcan #LoveworldCAN #LoveworldNetworks #POse We can't wait to see your beautiful avatar 😀 🔸🔸🔸🔸🔸🔸🔸🔸🔸🔸🔸🔸🔸🔸 Watch Loveworld CAN 🌐 Website: loveworldcan.ca 📡 Alpha TV: app.alphatv.global Contact us 📞 Phone: +1 (877) 700-0464 ✉️ Email: info@loveworldcan.ca Partner with us 💳 Online: loveworldcan.ca/partnership 💲 Kingspay: LWCAN #LWNPC #loveworldnetworksprayerconference #LWNPClwcan #LoveworldCAN #LoveworldNetworks #POse
Thank you so much Esteemed Pastor Bosco and Dcns Ngozi Onyeme, for your inspiring commitment towards reaching our goal of illuminating 6 billion hearts with the truth of God's word. God blessed you both and multiply your seed sown. Amen. #EMAS #UKZONE2
#CEOWERRI1 3️⃣𝐑𝐃 𝐄𝐃𝐈𝐓𝐈𝐎𝐍 𝐎𝐅 𝐓𝐇𝐄 𝐆𝐋𝐎𝐁𝐀𝐋 𝐎𝐍𝐋𝐈𝐍𝐄 𝐂𝐇𝐈𝐋𝐃𝐑𝐄𝐍'𝐒 𝐂𝐇𝐔𝐑𝐂𝐇 𝐓𝐄𝐀𝐂𝐇𝐄𝐑𝐒 𝐒𝐔𝐌𝐌𝐈𝐓👏👏 𝐷𝐴𝑇𝐸; 𝐽𝑈𝐿𝑌 24𝑇𝐻🛎️🛎️ 𝑇𝐼𝑀𝐸 ; 2𝑃𝑀 𝐺𝑀𝑇 +1🕑 WE ARE REAAADY💃 #NSEZ1 #Ceowerri1 #loveworldchildrensministry #childrenschurchrocks
We are Live🌍 HEALING STREAMS FESTIVAL OF MIRACLES 💯 #healingstreamstv #healingstreams #healingtothenations #hsinfluencers
LSDC DAY edition 7.what a glorious time of refreshing. #ewcaz4 #LSDCday #Blueelitecommunity