Pst. GladysAkhidime: Celebrating My mother, Teacher, mentor on KingsChat Web
Celebrating My mother, Teacher, mentor and pastor. Pastor Deola Philips. I love you dearly. Thank you ma for leading us in a perpetual victory as a result of your teachings so clear to understand and the steps to follow. Thank you for all you represent in the Loveworld Nation.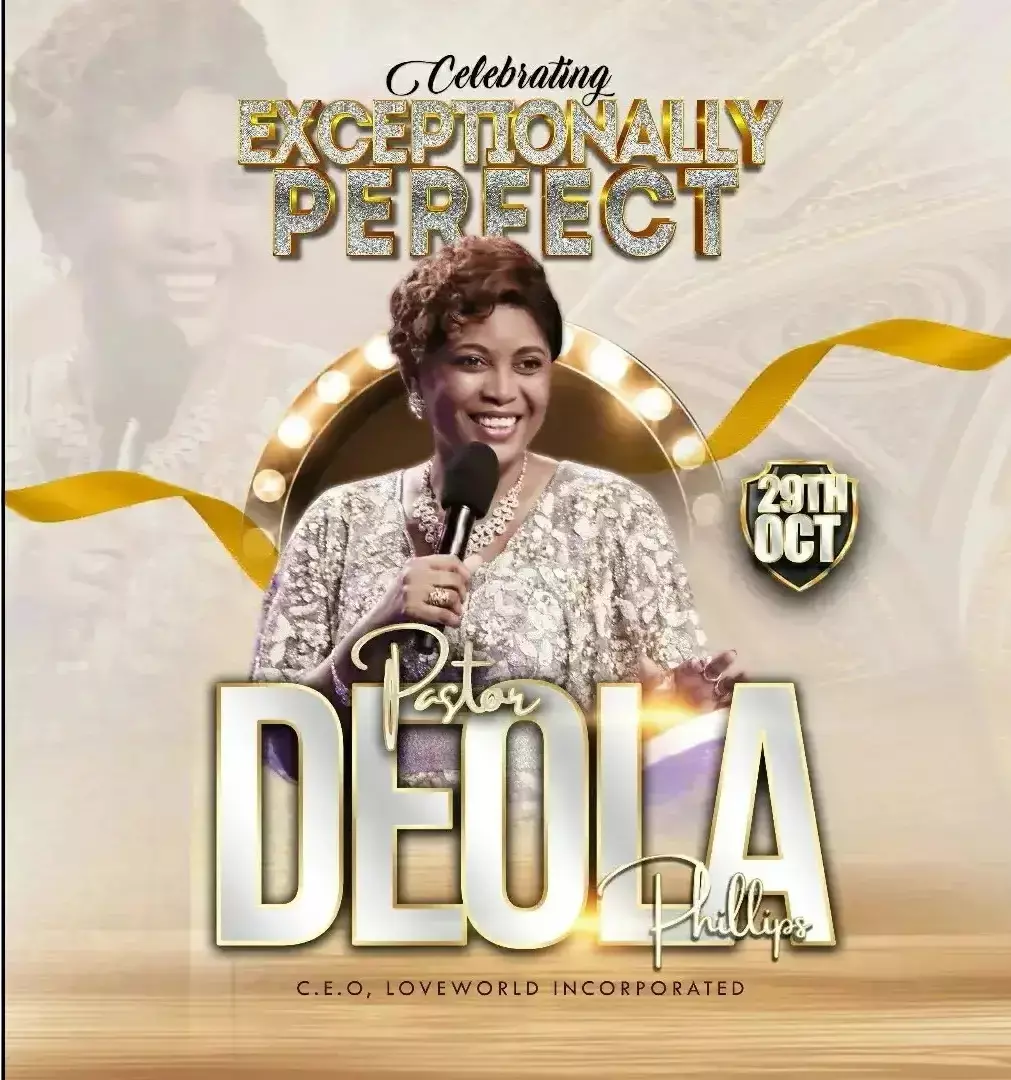 Not on my watch! #rhapsodybible #thebiblematters
Check out my inspiring post on Yookos!
#DHCONFESSIONS 29TH OCTOBER 2020 💯 Visit https://enterthehealingschool.org to listen to our #dhconfessions daily podcast. It's still our month of Proclamation! Boldly affirm God's Word concerning your health with these divine health confessions. And as you do so, remember that God, angels and circumstances are listening to you. Glory to God! Be a part of the campaign to spread faith and our unique message of healing to the peoples and nations of the world through the distribution of the Healing to the Nations Magazine. Sign up TODAY @ https://enterthehealingschool.org/spreadfaith Please like, comment and reshare post. God bless you!
IT WAS A SHOUTING SERVICE WITH MOST REV IN THE LUNCH HOUR SERVICE YESTERDAY. WHAT A WAY TO KNOW THAT THE LIFE OF GOD IS AT WORK IN ME. . I LOVE YOU MOST REV SIR. #CEWASA #CEMCABUJA
I am a champion for life!!! #mydailyconfessions #boundlessgrace #cephzone1
GET READY GET READY GET READY 06 NOVEMBER 2020
The quality of your Life depends on your knowledge of the word of God #understandingthegospelofChrist #wordfest2 #EWCAZ4 #Cameroon #CEAkwa #Auxanoseniorcell