Happy supernatural birthday Sir. Keep on winning and flourishing on every side. Thanks for impacting lives around the world. More grace for greater heights. I love you dearly sir. Enjoy your new age #cewarrizone #cejakpa #CelebratingSonofPastorChris #Asoulwinner #Toppartner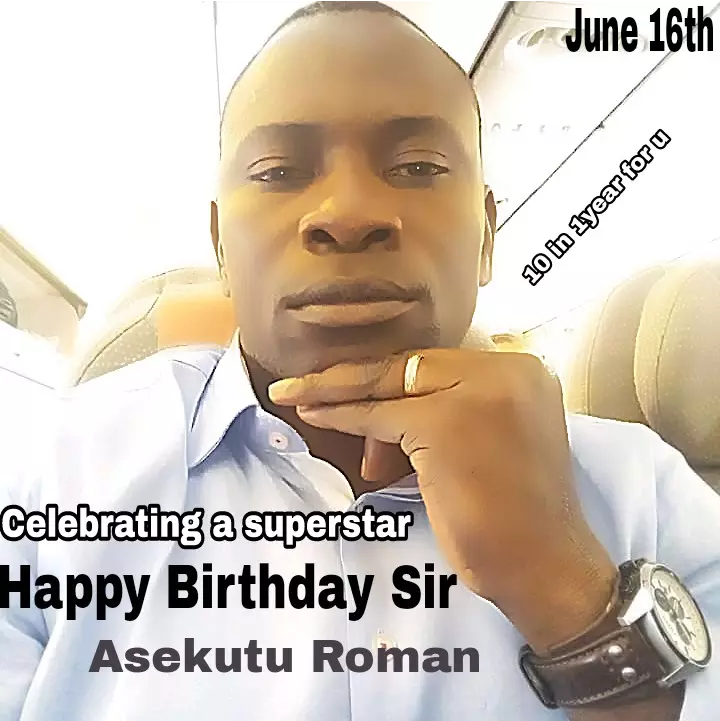 4 years ago, my Twin Towers were born & their arrival heralded double testimonies of Glory & Praise. Happy birthday my adorable twins.
Now watching Easy Like a Sunday Morning. Did you know Carltone started singing at the age of 2? #loveworldyouthchannel #cloveworld
#LoveWorldYouthChannel #Cloveworld
You've been invited to @alfata75's conference call (Ayoo) that starts now. You can join the meeting using this KingsConference URL: https://conf.kingsch.at/c/alfata75/18109 with PIN: 18109 or by entering the username and PIN in the KingsConference app.
NO ROOM FOR SICKNESS! I refuse any illegal transactions in my body, and I enforce the Word of God in the living quarters of my body, which is the temple of the Holy Ghost! No room for sickness in the name of Jesus! #mydeclaration #prayingnow #nigeria
My body is the temple of the Holy Spirit where His glory, beauty, aura and perfection are manifested. Sickness and disease have no tenancy in my body. Glory!!! #mydeclaration
Happy Wedding Anniversary to our Zonal Director Zone A1 and Zone A2 and his dear wife; Dcn Ben and Sis Bimpe Onyibe. Congratulations!! We love you dearly. From all of us in The Haven Nation