ندى💎: شرايكم نحط لسعوديه تحميله يمكن on KingsChat Web
شرايكم نحط لسعوديه تحميله يمكن تخف حرارتها.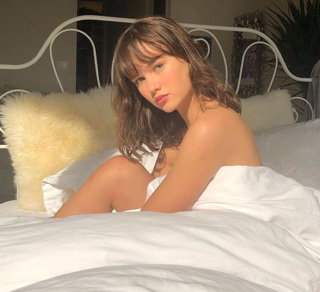 #blwzonej #creamyourdream #creamyourdream2.0 #creamyourdreambootcamp #thebootcampexperience
Cream your dream was awesome.. #blwzonej #creamyourdream #creamyourdream2.0 #creamyourdreambootcamp #thebootcampexperience
📜LIFE LESSONS WATCH THIS PIECE ? When Someone steps in to help you in ANYWAY understand that it isn't because it was CONVENIENT for them but because it was their CONVICTIONS that motivated them to. So HONOR THEM all your life. PAY it FORWARD by stepping in to HELP OTHERS. HONOR GOD'S HEROES HE SENT INTO YOUR LIFE TO USHER YOU INTO YOUR DESTINY. PS: Always to see afar off, to reach the unreachable or to attempt the seeming impossible - you will need someone's SHOULDER to STAND ON. And when your Light shines out of OBSCURITY remember to thank the Heroes who God used to get you there.... Ptadzworld Publishers 📜
COMING UP NEXT: GYTV, from 7pm (GMT+1) Members of the Global Youth Leaders' Forum are making waves and driving positive societal changes all over the world! Tune into www.helloloveworld.tv to watch the amazing global impact of the GYLF.
CELEBRATING GLOBAL ILLUMINATORS - CE EWCA VIRTUAL ZONE 2 We're grateful to Pastor Niyi Oluwole-Isaac, pastors and partners of Christ Embassy EWCA Virtual Zone 2 for sponsoring 4 Reachout Campaigns in the second quarter of the year 2019. Thank you for illuminating the lives of millions of people with the gospel as contained in Rhapsody of Realities. We love you.
#PRAYINGNOW🛐@10pmLocal #PastorChrisLive...! #enter2019withPastorChris #ChosenCell...!
CAMEROON! IT'S YOUR TURN!! Uganda has been TIEd! ...and we're gearing up for T.I.E Conference Cameroon!!! Date: 18th- 21st July, 2019 Venue: Buea Mountain Hotel. ...a time of upgrading!! #blwcampusministryrocks #FireinCameroon #TIECameroon
A massive congratulations to our amazing women of God sis Nikki and sis Lisa on their new appointment as the coordinator and assistant coordinator of BLW Chelmsford. Indeed is a new dawn and we are moving from glory to glory in this year of light. Glorrrrrry
Hey, it's alex, I am texting you from my new FreeTone number, save it, get one for yourself at [LINK] and start texting and calling for FREE!