..: Dear @kchat what in the on KingsChat Web
Dear @kchat what in the world is this? I posted today the 27th day of May in 2021 (Children's day) and you said i posted in January 1970. Fear Jesus and Correct this mistake. Stop giving me shocks. I'm too righteous for this. T for Thanks!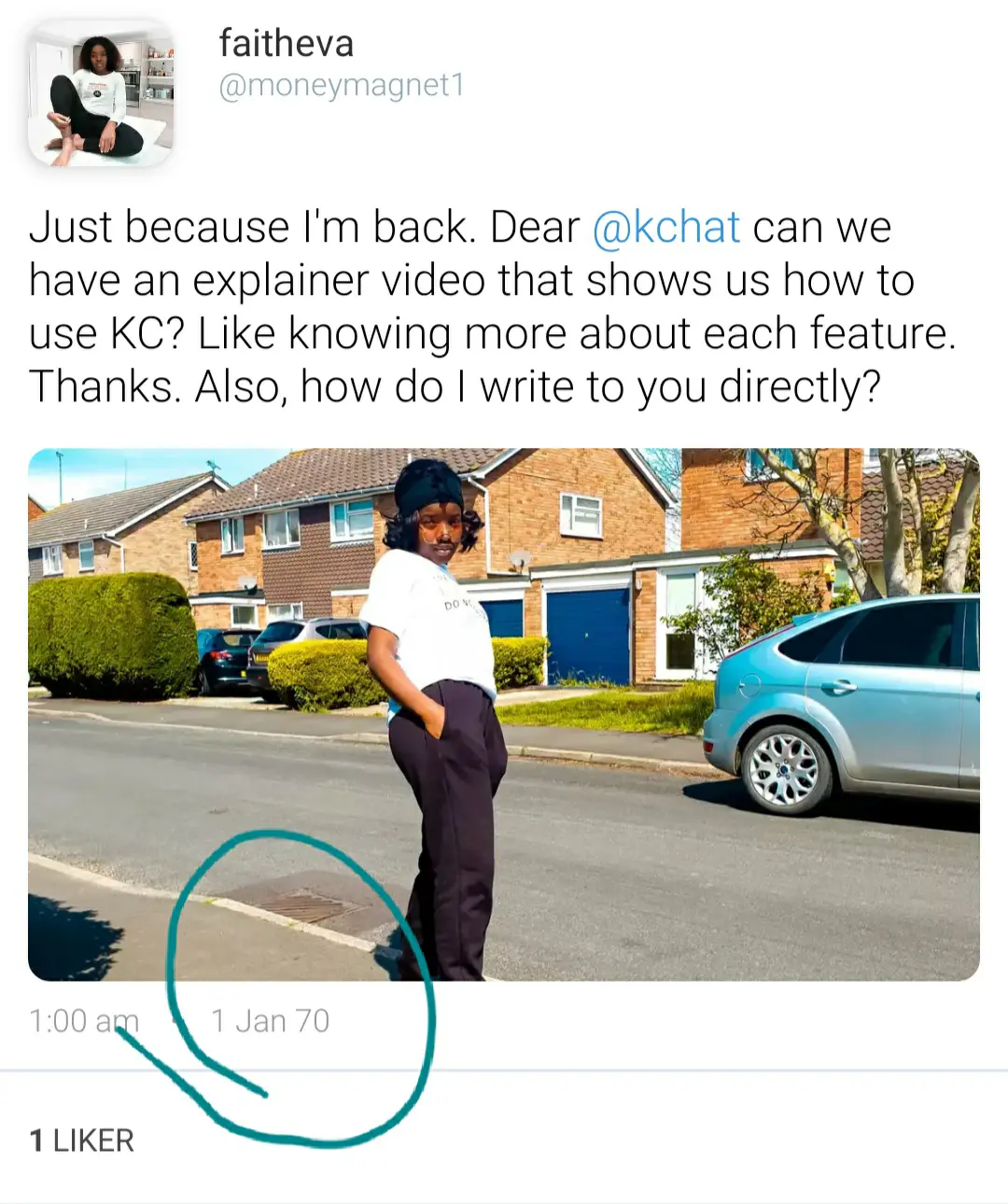 Ore-Ofe
commented:
Hahaha hahaha! Excellence!
..
commented:
Yea I can finally see the correct one. I think it happens within the first few minutes of posting. @teco_affrencino . Now I'm wondering why I can't personally respond to your message. I have to type it as a general comment. @kchat come and see another thingy.
Teco Obi
commented:
I think it's been resolved now. From my end I'm seeing the correct date
The LMAM Canada🇨🇦 Kids wish you a Happy Children's day! We are the future! We are blessed and full of glory! #CHILDRENSDAY2021 💥👑🇨🇦 #Cecanada #lmamcan #lmamcanada #Childrensday #Childrenschurchrocks #ChristEmbassy #PastorChris #Churchfamily #Jesusislord
Create your Own blog (website) in a matter of minute. Qubwebs is the convenient and fast website builder there is.you dont have to spend long hour nagivating through complicated interface. This website builder is your creative tools. www.Qubwebs.com
It's Wordfest🎉🎉🎉....Always the Word First💯 #blwzonec #WORDFEST3 #WordFest2021 #wordfest #WatchonPCDLTV #WordFestOutreaches #2021YearofPreparation #blwcampusministry #blwgroup3
Cast your cares upon Him, HE IS ON THE MATTER.... Don't Dribble Grace. #ProudlyMayBorn #GracedChild
Fantasy LED Backflow Incense Burner - Crystal Baby Dragon This product comes with full safety information and must be placed on a heatproof surface before use. https://cutt.ly/Fantasy-LED-Backflow-Incense-Burner---Crystal-Baby-Dragon #backflow #backflowincense