CELEBRATING PERFECTION, EXCELLENCE & GRACE Today, we celebrate the Highly Esteemed Pastor Deola Phillips, Chief Executive Officer, LoveWorld Inc. Thank you Ma for your commitment to the plight of the needy, thank you for giving hope to many indigent children and families, you are a Global GEM.... We love and appreciate you so dearly, Happy Birthday Ma! #Everychildisyourchild #Endchildpovertynow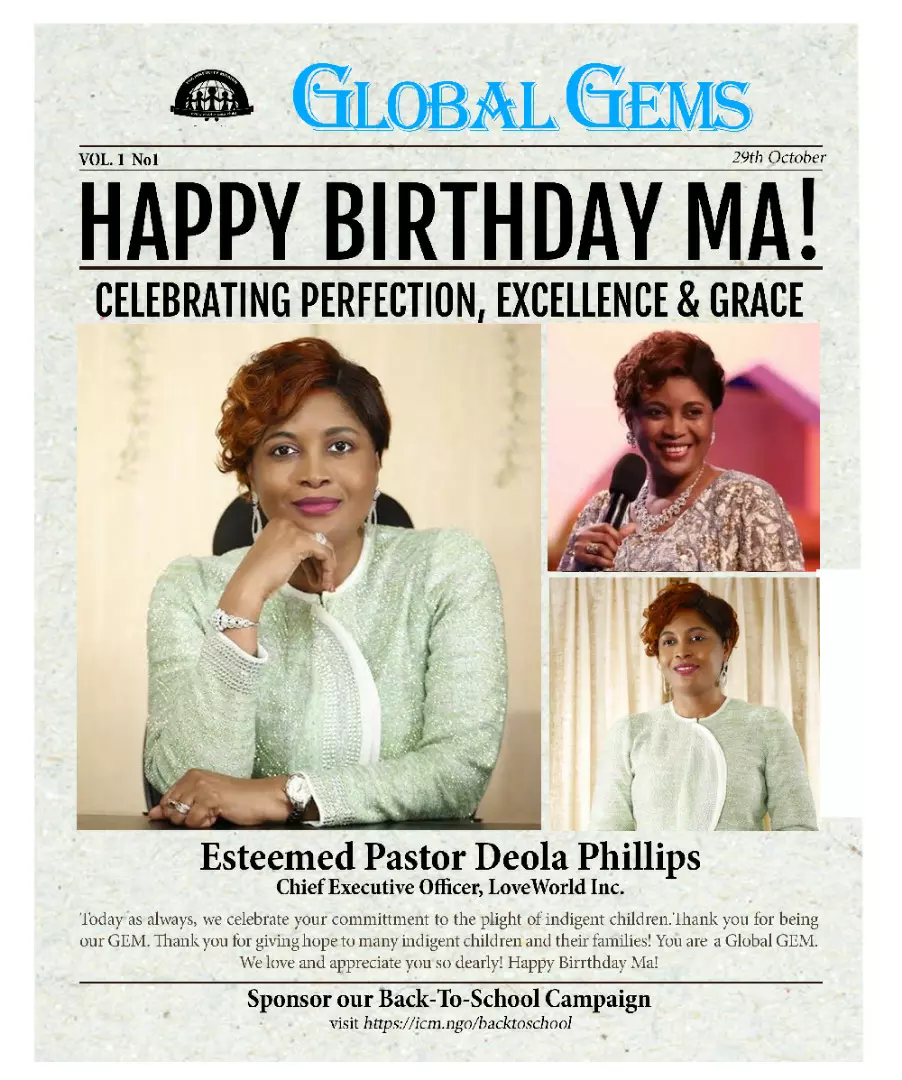 Birthday loading #PLO3110 #HIGHFLYER #EWCAZ3
DAY 23 OF WORDFEST 2.0 WEEK 4!💃💃💃💃💃💃💃 Today's message is: "EVERY TREE A FOREST". Watch live for free using this link👇👇 http://pcdl.link/wordfest2/cewarrimc Create your daily Avatar via👇👇 https://pastorchrisdigitallibrary.org/wordfest2/avatar.php Share your inspirations and proclamations from today's message on Kingschat timelines, using the hashtags: #wordfest2020 #Wordfest2 #Wordfest #WordatWork #warriministrycentre  Also, organise outreaches with today message and post them on kingschat with the hashtags above.
#prayingnow #pclprayathon2020 #prayathon2020 #iampriestinoffice #WEVZ1 #CENetherlandsAlmere
Happy birthday our dearly beloved CEO! Thank you so much ma for your excellent leadership and impeccable track record.We love you ma!
#PeculiarCell #Movienight #CC4WARD #Ministrycentrewarri #calledtospreadjoy
Training Others to train Others in bringing forth more fruits according to The Word. #CMCLRC #LWZONEI #CAMPYSMINISTRYROCKS
The joy is real! #PeculiarCell #Movienight #CC4WARD #Ministrycentrewarri #calledtospreadjoy