CE USA REGION 2: ♦️LIVE NOW!!! The Final Day on KingsChat Web
♦️LIVE NOW!!! The Final Day of 30 Days Of Prayer And Fasting with the Highly Esteemed Regional Pastor 6th February, 8 Hours Prayer Challenge 🔻SESSION 7am - 8am EST Session 🛑WORD OF PROPHECY 5 Participate via: https://youtu.be/kfnmzgEn7M4 Or http://bit.ly/ceflix-live Don't Miss This! #CEUSAREGION2 #6thFebPrayerChallenge #30DAYSPRAYERANDFASTING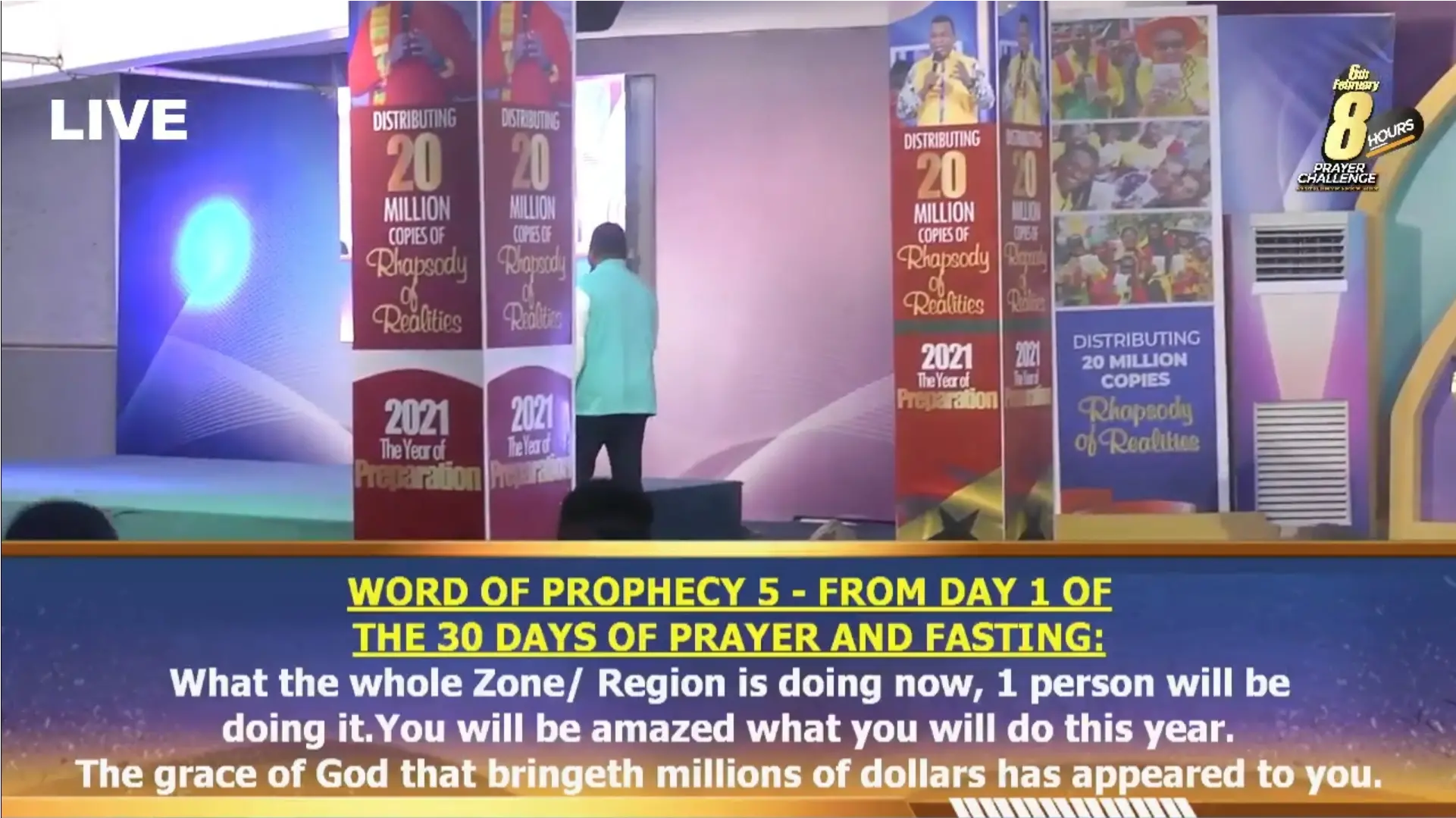 Cathy Barraq
commented:
Invest $350 into bitcoins and earn $3,400 in 1 week directly to your bank account, add me to learn now, Whatsap +13252445331
Am set on a cause I must follow, impacting my world through music #sonofgrace
#HappeningNow 8 HOURS PRAYER CHALLENGE WITH THE HIGHLY ESTEEMED REGIONAL PASTOR - 4TH SESSION • Prayer For The Nations of China, Japan, Hong Kong, South Korea and the United States of America. You can participate now via: bit.ly/ceflix-live bit.ly/accraonlineservice Don't Miss Out!!! #CEEastAsiaRegion #30DaysPrayerAndFasting
Pastor sir: you're r the chosen one, great things are spoken of you and your light shines ever brightly. Happy Birthday Sir.🥳🎉🎊🎂 #CEKITCHENER #PFA #HAPPYBIRTHDAY
#tags : #papaiscoming #postyourshout #healingstreamslivewithpastorchris
THE PRAYER & EVANGELISM WITH OUR ESTEEMED ZONAL PASTOR WAS AN AMAZING SUCCESS.... WITH OVER 300 SOULS REACHED OUT TO HALLELUJAH!! IT WILL DEFINITELY BE A CELEBRATION OF SOULS IN OUR SUNDAY SERVICES TOMORROW..... HALLELUJAH!! IS YOUR SOUL READY FOR SERVICE TOMORROW?? #soulwinners #cekano #nnwz2 #northernregionnigeria
🔥🔥🔥 #WordDrive #pcdl #PastorChrisGeneration #blwukzoneb #blwcampusministryrocksTM
Congratulations Pastor Alfred and brethren of CE Paynesville on a glorious Rhapsody Listeners conference in Western Liberia. It was indeed a great outpouring of the Spirit and over 200 persons received salvation and several were healed. HOW TO PARTICIPATE 1. SIGN UP: http://bit.ly/RINsignUp 👈 click the link to sign up as an individual or a Church and start sharing the link from your portal 2. DOWNLOAD MOBILE APP: http://bit.ly/RhapsodyApp2021 👈Click this link to download the New Rhapsody App #celiberia #cepaynelsvile #EWCAZone5 #ewcaz5 #ewcaz5rin
Am really so excited about this..
SPECIAL SHOUT OUT CHALLENGE HAVE YOU HEARD? #papaiscoming #postyourshout #healingstreamslivewithpastorchris
Multinational Youtubers in India with e VISA. https://bit.ly/2LXkYBa