Christ Embassy Canada: 💥Celebrating one so dear to on KingsChat Web
💥Celebrating one so dear to us, Happy Birthday esteemed Pastor Anna Teagle!💥 Thank your your loyalty and unrelenting commitment to the vision of our dear Man of God. Your love for souls is praiseworthy. You are an immeasurable blessing to us. Thank you for all you do in our Region. Keep Shining the Light of the glorious Gospel everywhere you are. We love you dearly. #Perfection #CECanadaBirthdays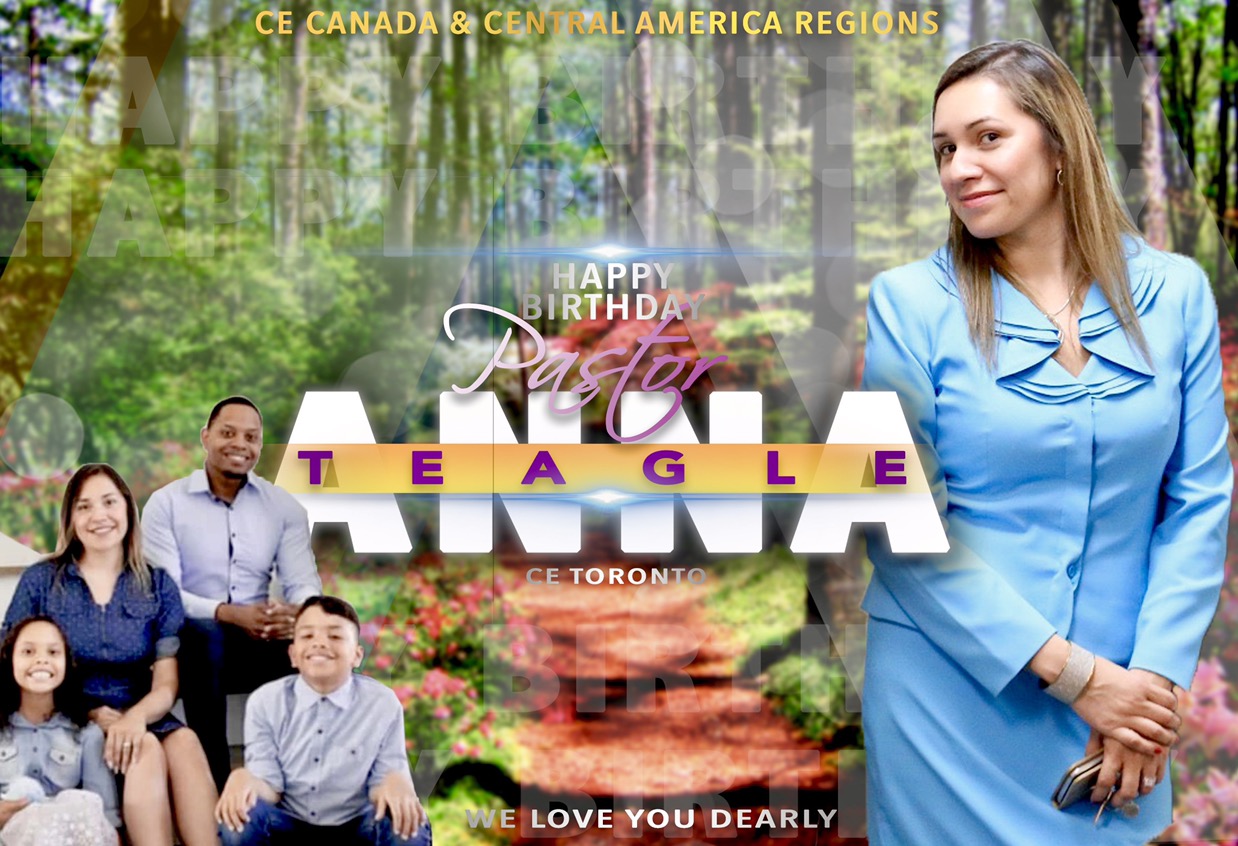 2 Peter: 3. 18. But grow in grace, and in the knowledge of our Lord and Saviour Jesus Christ. To Him be glory both now and for ever. Amen. #DailyMeditation
2 Peter: 3. 13. Nevertheless we, according to his promise, look for new heavens and a new earth, wherein dwelleth righteousness. #DailyMeditation
Black Friday laptop deals as low as $149 are selling out fast right now at Walmart Don't miss these Black Friday laptop deals at Walmart - there are plenty of options, though you'll have to rush to catch them. https://www.techradar.com/news/walmart-black-friday-laptop-deals-are-seriously-cheap-right-now-and-youre-still-getting-great-specs
Looking for a cheap tablet deal this Black Friday? Check out this $49 Lenovo M8 at Walmart This Lenovo M8 for $49 is the perfect gift this holiday season thanks to Walmarts latest Black Friday tablet deals. https://www.techradar.com/news/looking-for-a-cheap-tablet-deal-this-black-friday-check-out-this-dollar49-lenovo-m8-at-walmart
Walmart Black Friday deals are live: $128 50-inch 4K TV, $149 laptop, and $99 robot vacuum Walmart Black Friday deals are live at the 'Deals for Days' sale include massive price cuts on TVs, laptops, appliances, and more. https://www.techradar.com/news/walmart-black-friday-deals-are-live-dollar128-50-inch-4k-tv-dollar149-laptop-and-dollar99-robot-vacuum
Happy birthday dear Pastor Anna. You're always cheerful and gracious. Thank you for all you do in our region. It's from glory to glory, grace to grace, and success upon success for you. We love and celebrate you.
Discover him for yourself, don't be told about him only. He is bigger than your dreams! #BEpraise #jointhepraisechallenge
Happy Birthday Bro Muyiwa. You are an inspiration. A bright shining light displaying God's glory and grace. Thank you for your devotion and service in the house of the Lord. May God richly bless you today and all year.
Pastor Annnnnnnnna my love! Happy birthday of perfection! It's such a joy to join the host of heaven to celebrate you today! Ooh congratulations on another great year 2021 of impact and exploit as the graces of God continues to fill your life. Thank you for being a dear Sister! A dear family. I love you forever!