USA REGION ONE: 🎉🇺🇸 Happy Father's Day To on KingsChat Web
🎉🇺🇸 Happy Father's Day To Our Dear Highly Esteemed Regional Pastor, Pastor Aloysius Okei. Pastor, We Want to Say Thank You To You For Investing So Much In Us. Thank You For Helping Us To See Life In The Light Of The Word. Thank You For Making The Fatherhood Of God Real To Us. Thank You Sir For Your Impact In The U.S., Many Of Us Are Here Because Of You. Thank You For Your Love And Passion For Our Dear Man Of God, Rev. Chris And For Raising Us To Follow Him. Indeed, Words Will Not Be Enough To Describe All You Mean To US. From All Of US, We Want To Say We Love You Dearly Sir. #USAREGION1 #USAZ1 #USAZ2 #FATHERSDAY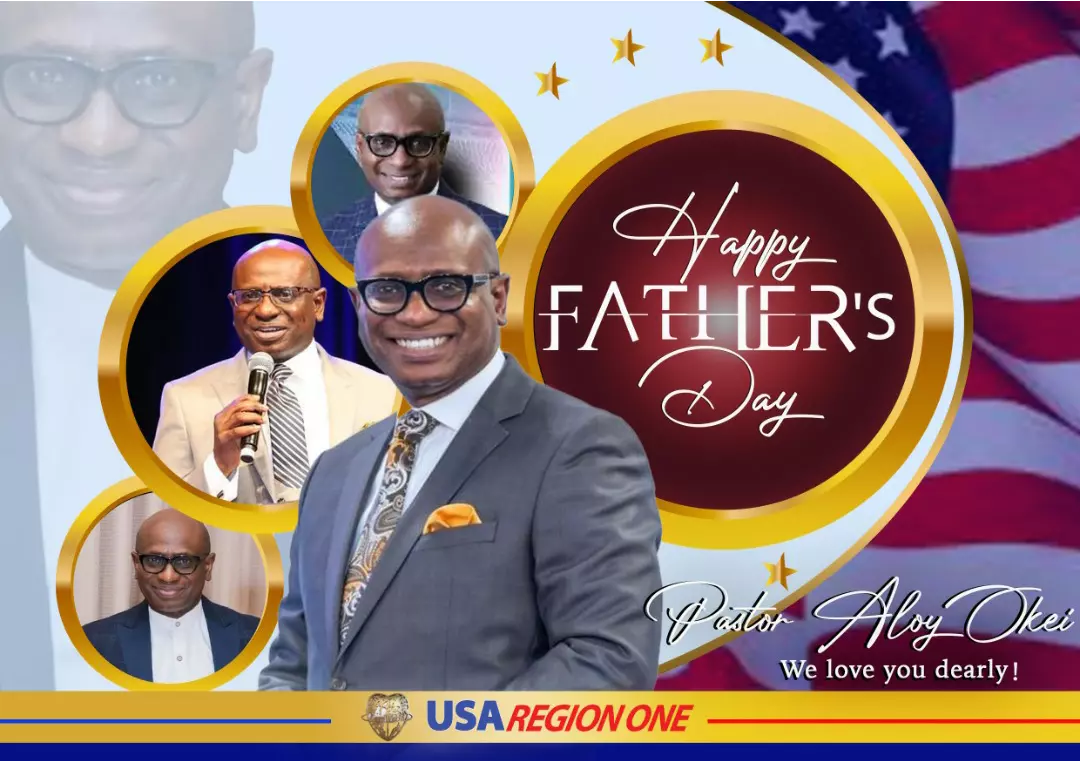 I love you so much sir ! Happy father's day ❤️❤️
The CE Ajiwe Church! We are the Light of the world. #CEAjiweRocks!👌🏿 . #ICLC2021 #WeAreLights #CELZ5 #CEAjiweRocks
Happy Father's Day my Father and Coach! Thank you Sir for your unreseved love for me. Thank you for your Spectacular fatherly role in my life. Thank you Sir for taking pleasure in raising me and making me to always Fulfil my Ministry without Reproach. I love you Sir!
Still celebrating someone so special to.us Sis Helen Ibiso. More years of Glory and praise. Congratulations
My dearest father. Happy birthday and happy father's Day sir. I love you plenty #iclc #iclcwithpastorchris
Happy father's day dad! I love you dearly thank you for your investment in my life.
"I am with you always" ~ Jesus
Happy Father's Day Pastor Chris, our Highly Esteemed Group Pastor; Pastor Sammy Anistar and all Pastors in the Group. We love and Celebrate you from Malawi North Group. #HappyFathersDay #SAZone3 #MwNorthGroup