Evangeny: _IT'S 1 DAY TO THE on KingsChat Web
_IT'S 1 DAY TO THE EPIC LIFE CHANGING PROGRAM *NO CONDEMNATION* YOU CAN'T MISS THIS❗❗ #Regainyourselfworth #Selfvalue #Selfesteem *SIGN UP NOW AND SPREAD THE WORD https://forms.gle/XVELvtggm5BsyrS16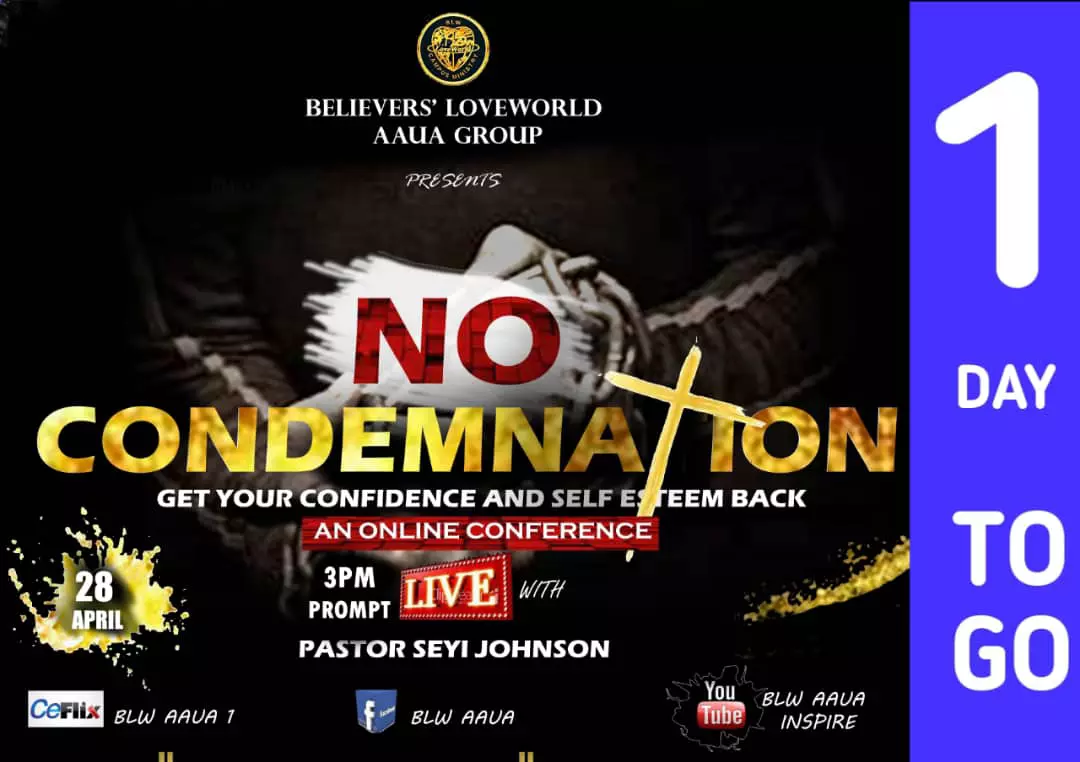 Group 2 #prayingnow #prayathon2020 #pclprayathon2020 #sazone1 #southafrica
Learn to sell. Learn to build. If you can do both, you will be unstoppable.
Happy Birthday Esteemed Pastor G, my beloved and faithful brother; devoted and passionate to ministry. Thank you for your love and kindness to me. I love you eternally. God bless you richly sir
My involvement in soul winning attracts more grace and prosperity to me.
Jude 1:20 But you, dear friends, by building yourselves up in your most holy faith and praying in the Holy Spirit #prayingnow #prayathon2020 #pclprayathon2020 #cerustenburg #sazone1 #southafrica
Happy birthday Pastor G. Thank you for all you do and being a son of consolation to the kingdom of God. You are tree planted by the riverbank flourishing in and out of season. Have a wonderful birthday.
RUNNING TO AND FRO BEFORE JOB'S TROUBLE---JACOB'S TROUBLE -- FORCED WORSHIP ? Job:2:2 Acts:13:10 Listen to Short Stories Title: 💜God 🍀Unmasking 🌿 Error 1💜 By: Adventist Angels Watchman https://opentalk.to/talent/short-stories-english-god-unmasking-error-1/ut-70ea60fcac59f375
#prayingnow #prayathon2020 #pclprayathon2020 #sazone1 #southafrica
Group 2 #prayingnow #prayathon2020 #pclprayathon2020 #sazone1 #southafrica