SONS OF MINISTRY: LESS THAN 1 HOUR TO on KingsChat Web
LESS THAN 1 HOUR TO GO!⏰ 👑GIRLS IN CHRIST 👑 ■Join us today by 4pm GMT+1 to celebrate the International Day of the Girl Child! 👩‍🎓 'Girls in Christ' is designed to help young ladies identify their purpose in God's house and use their God given talents for global impact.🌏 ■Make sure you participate in this program via the following platforms:  www.loveworldsonsofministry.org Instagram - @loveworld_SOM See You There! #GIRLSINCHRIST #SONSOFMINISTRY #MONTHOFPROCLAMATIONS #PERFECTION #RHAPSODYVIBESFIESTA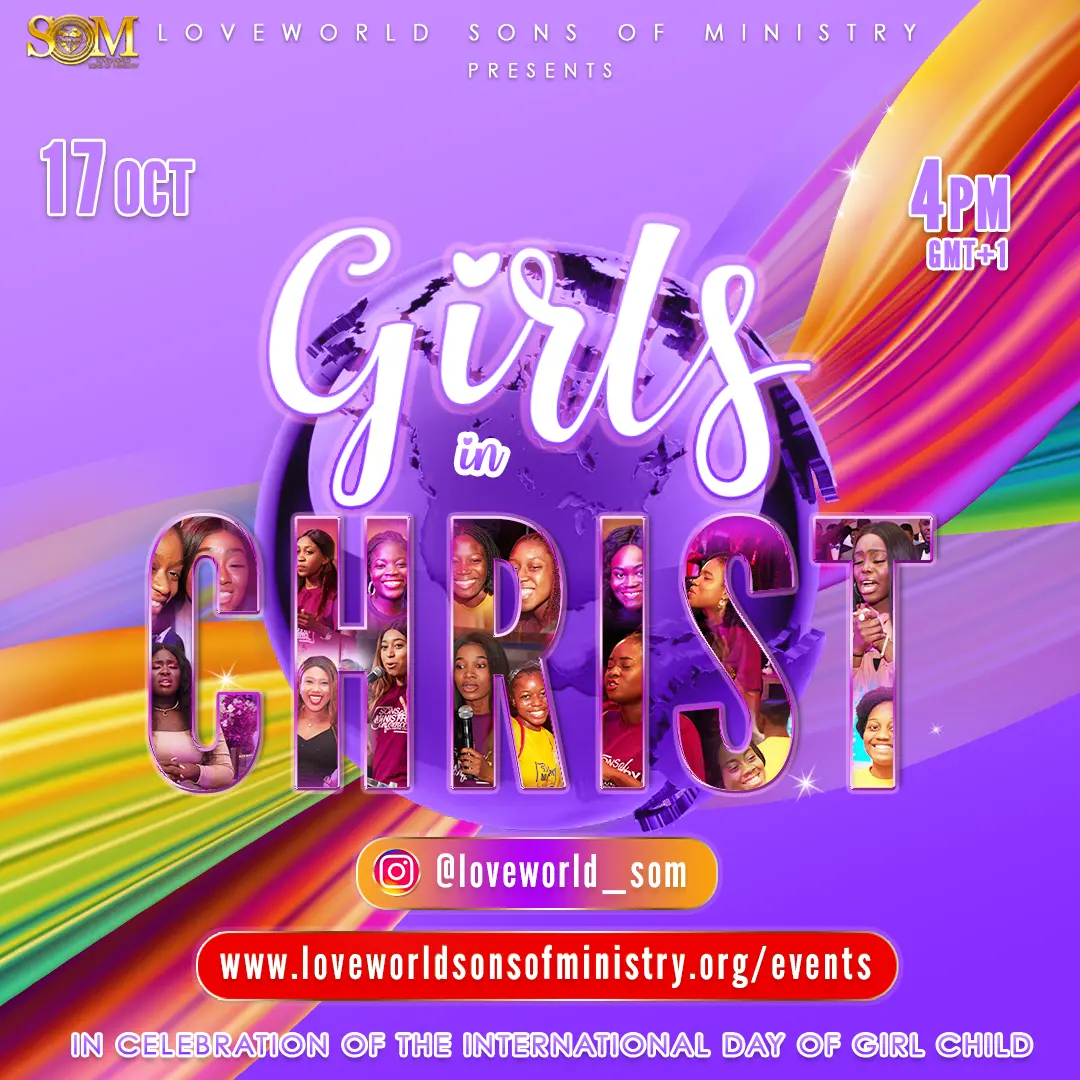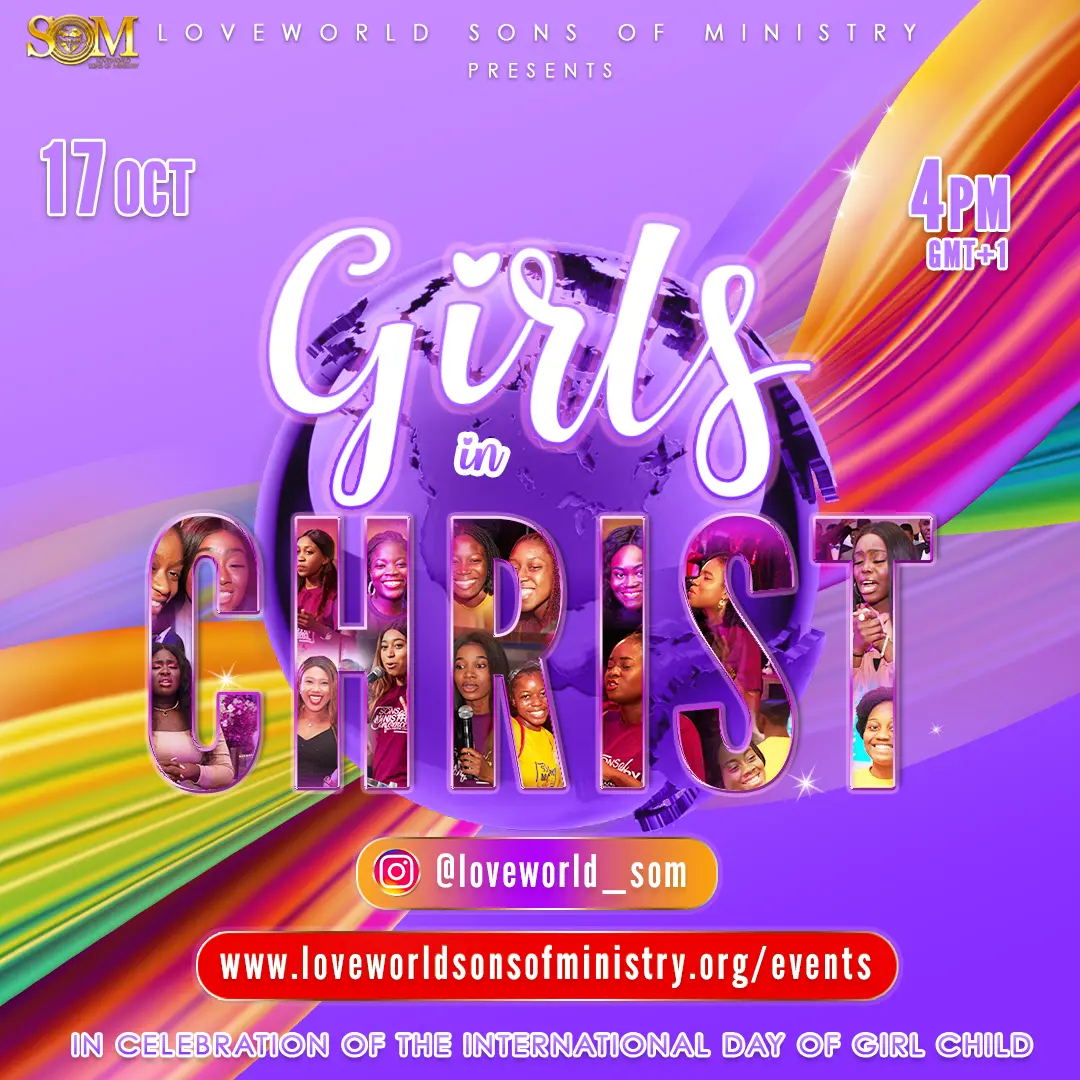 No more violence, they now follow me to church #ZMC
HAPPENING NOW! - HUMANITARIAN ACTION CONFERENCE (HAC 2020) . The country representative for Action Aid International, Dr. Mrs Ene Obi addressing the issues of poverty globally... . This conference is streaming live on kingschat, kindly follow the InnerCity Mission Superuser @icm4c to participate. You can also watch live on ➡ https://icm.ngo/hac https://theinnercitymission.ngo/livestream . #HACConference
WESTERN EUROPE ZONE 3 #prayingnpw #prayathon2020 #prayingwithpastorchris #iamapriestinoffice #westerneuropezone3 #italy #bergamo
Communion Segment at the Zonal Leaders Rally with the Highly Esteemed Zonal Director, Esteemed Pastor Dupe Isesele. More pictures loading.......
#7Specialalnightservices #5thEdition #CeAccraGhanaZone
#PRAY-A-THON2020 #Prayingnow #Pclprayathon2020 #1timothy2:1-4 #acts4:12#Ispreadprayer #MonthOfProclamation #MEASIA #CEALAIN1🇦🇪🇦🇪
Happening Now!!! Translators' Network International conference South Africa Center 2 THEMED: The Hour of the Great Harvest LIVE participation from Polokwane - Sepedi viewing Centre #tniglobal #tniprayerconference
Esteemed Pastor Niyi led Saints from Loveworld Greenwich as they stormed the streets evangelizing & winning souls into the kingdom. Even covid-19 could not stop them as they preached God's Word with Boldness🔥 - Pt 1 #EssexGroup🇬🇧 #UKZone2 #LWGreenwichChurch #YearofPerfection💫
@sonofmh Happy Birthday Pastor Sir. I love you.
Happening today👇👇 HEALING STREAMS TV! Be a part of today's edition of Healing Streams by watching and inviting someone who is in need of a miracle or healing in the body to join. To participate, click 👉 www.healingstreams.tv/ or via the Healing School mobile app (available on Google Play store). Time: 4pm GMT+1. Don't miss out! God bless you! #HealingtotheNations #MonthofProclamation #2020YearofPerfection #CELZ5