Dunamis: Happy PERFECT birthday to a on KingsChat Web
Happy PERFECT birthday to a GREAT MAN! May you continually flourish in the courts of our Lord as you celebrate another year in victory and increased glory! Thank you for all your do in the zone and in your church. 'Of your increase, there shall be no end. I love you.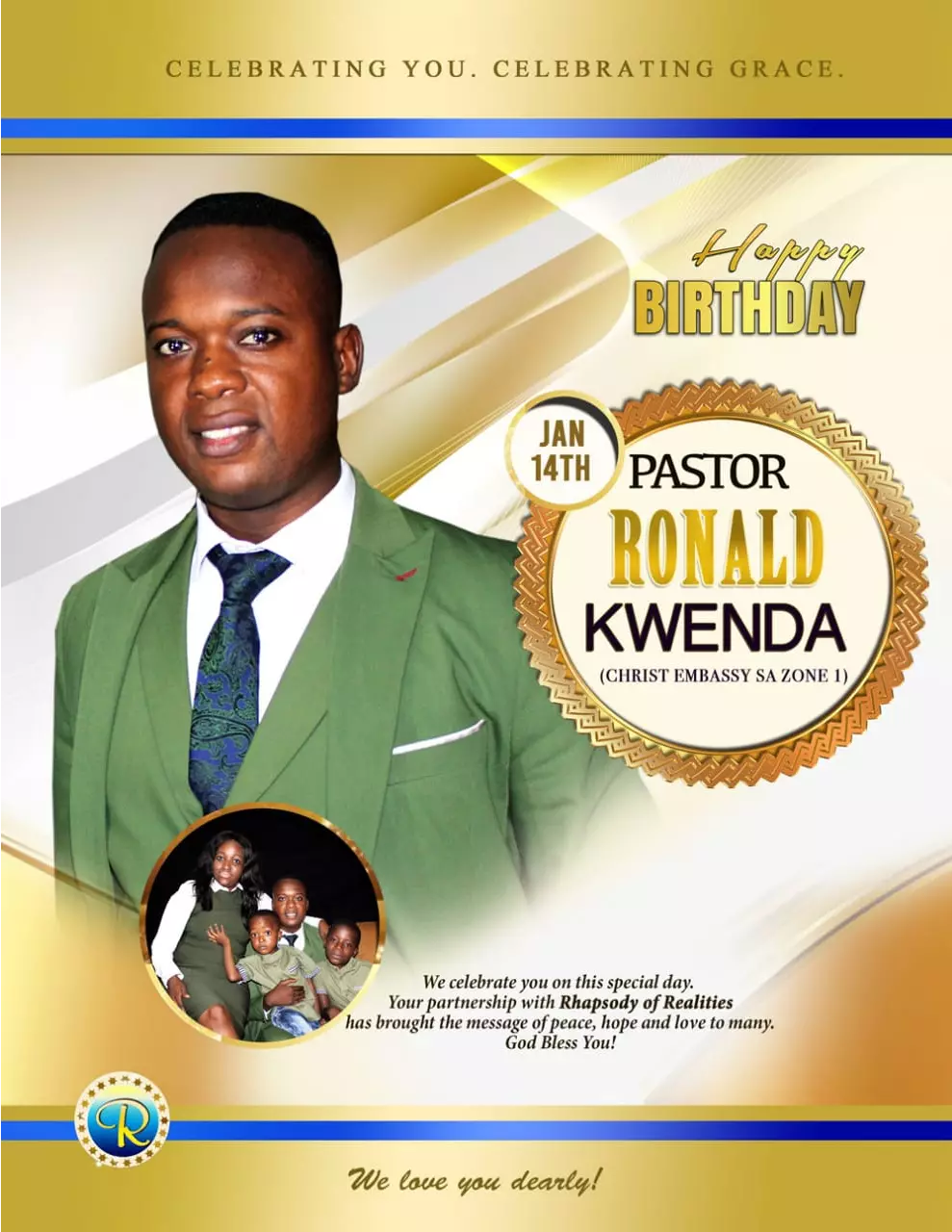 Grateful to God for making me an ambassador of the Gospel of Jesus Christ in such a time as thiis. the worse is over. Hallelujah!
#aheadshipconvention #aheadship2021 #yearofpreparation #abujazone #graceliveshere #deideigroup
#aheadshipconvention #aheadship2021 #yearofpreparation #abujazone #graceliveshere #deideigroup
#aheadshipconvention #aheadship2021 #yearofpreparation #abujazone #graceliveshere #deideigroup
#aheadshipconvention #aheadship2021 #yearofpreparation #abujazone #graceliveshere #deideigroup
🗣📢DAY 5 OF 8 DAYS OF MEDITATION (A Special Preparation Edition) 🔶️PREPARE TO MEET GOD🔶️ Participate via; https://pastorchrisdigitallibrary.org/8dom/cetexasz1 Full messages are available to download on Pastor Chris Digital Library Don't Miss This!! #8DOM  #2021TheYearofPreparationnowPCDL  #8DaysofMeditation2021  #WatchOnPcdlTV  #8DOMKiddiesEdition  #cetexasz1 #cehouston #cerosenberg #cekaty #PastorMikeWiggle #CETXZONE1
🗣📢DAY 5 OF 8 DAYS OF MEDITATION (A Special Preparation Edition) 🔶️PREPARE TO MEET GOD🔶️ Participate via; https://pastorchrisdigitallibrary.org/8dom/cetexasz1 Full messages are available to download on Pastor Chris Digital Library Don't Miss This!! #8DOM  #2021TheYearofPreparationnowPCDL  #8DaysofMeditation2021  #WatchOnPcdlTV  #8DOMKiddiesEdition  #cetexasz1 #cehouston #cerosenberg #cekaty #PastorMikeWiggle #CETXZONE1
🗣📢DAY 5 OF 8 DAYS OF MEDITATION (A Special Preparation Edition) 🔶️PREPARE TO MEET GOD🔶️ Participate via; https://pastorchrisdigitallibrary.org/8dom/cetexasz1 Full messages are available to download on Pastor Chris Digital Library Don't Miss This!! #8DOM  #2021TheYearofPreparationnowPCDL  #8DaysofMeditation2021  #WatchOnPcdlTV  #8DOMKiddiesEdition  #cetexasz1 #cehouston #cerosenberg #cekaty #PastorMikeWiggle #CETXZONE1