CE Lagos Zone 4: CELEBRATING AN ICON OF PERFECTION on KingsChat Web
CELEBRATING AN ICON OF PERFECTION Happy Birthday 🎂 to the Highly Esteemed CEO of the Loveworld Nation Thank you for your exemplary leadership. Thank you for all you do in the Loveworld Nation and for taking the vision of our Dear Man of God, Rev. Dr. Chris Oyakhilome Dsc DD to millions around the world through your mighty exploits. We love and appreciate you dearly #CELZ4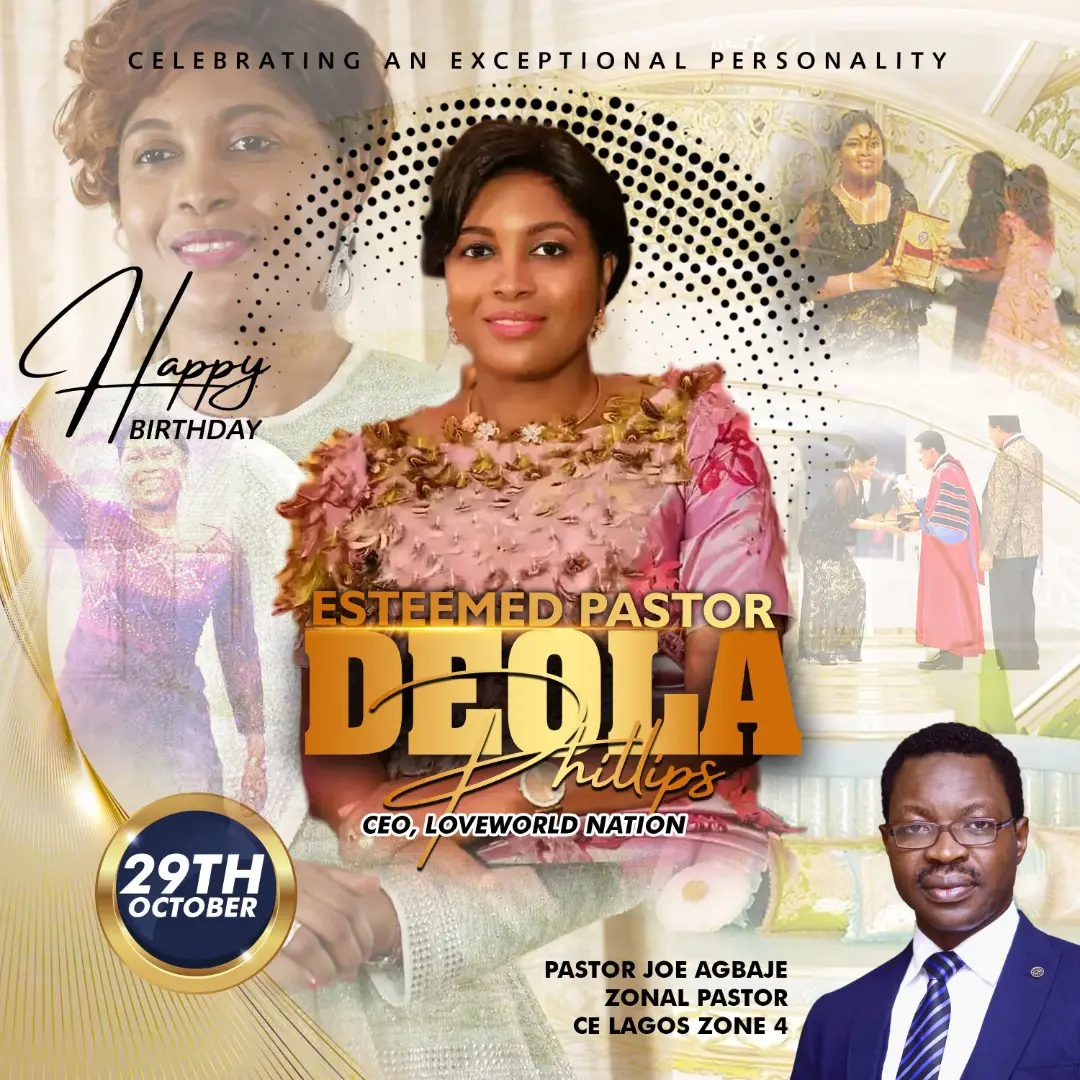 Loveworld International Office UK embarks on a 'Back to School Campaign' distributing school essentials to primary aged children in the London Borough of Lewisham. Many under privileged households in Lewisham Borough have been adversely affected by the Covid-19 Global Pandemic resulting in 37% of children now living in poverty. Taking advantage of the half term holidays, the International Office is this week working with local community centres to locate and distribute essential school packs to primary aged children within the community. #BackToSchoolCampaign #EveryChildIsYourChild #LWIntlUK
I'm a doer of the word #TheLoveworldPerfectionSeries #AHappySoulWinner #AValuableStaff #PstFreedomsATeam #21stGlobalStaffTraining #CESAZone1
Shout it out..I celebrate my Most Esteemed, Most Excellent & Exceptional Pastor Dee, the Esteemed CEO of Loveworld Nation. Thank you Ma, for your inspiring leadership, love and ministration of God's word. I truly appreciate and Love you dearly Congratulations & Happy birthday Ma.
Find out from Day 23 Study on #WordFest2 that there's an Anointing on your life for growth, increase and expansion💦💦💦💦💦💦💦💦💦 1 Day To WordFest2 Extravaganza #wordatwork #watchonpcdltv #wordfestextravaganza
Still on the #Rebroadcast of #Yourloveworldspecials #Season2Phase7Day3 The Man of God assiduously serves undiluted knowledge about the place of the church as the terminal generation in this series titled "The End of the world." Follow this superuser today.
Let's go 10 days to go💃💃💦🔥🔥 Swagga Sunday here we come #lwteensministry #cekemptonpark #SAZone2 #swaggasunday
https://pastorchrisdigitallibrary.org/livetv/r?r=1594795712
https://pastorchrisdigitallibrary.org/livetv/r?r=1594795712
https://pastorchrisdigitallibrary.org/livetv/r?r=1594795712
Celebrating My Mom, MyMentor, MyPastor My role model My Teacher CEO of Loveworldnation thank you pastor ma for your exceptional love towards us by feeding us with God undiluted word.We Love you ma