Updated her profile photo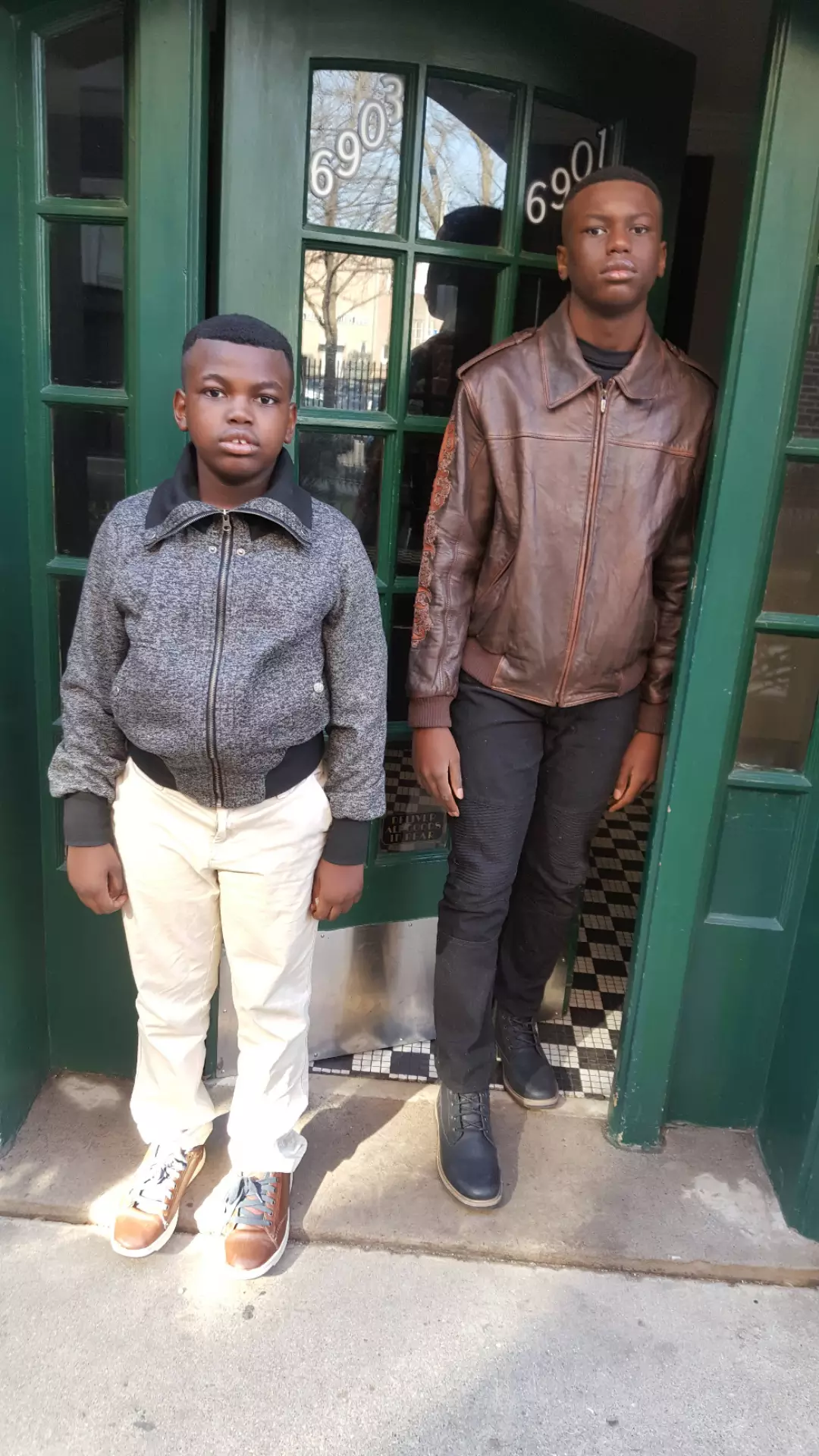 Bibiche Esengo Benazau
commented:
Great thing is happening in the same time just be connect to the Grace. I,am a women or man of grace every thing you need is in side of you , the quality life you live is according of your faith. Oh my God I will not miss much holy communion because God don't want to miss my money, always I have seed to give God , what about dose who don't want to give you want the answer God say to me right now he will take from them and increas to you us a giver, someone shout i,am a dangerous giver. Is ok, ok us I sponsor God project like this one , God will always make provision avaible in abundance to my project , sponsor gospel is a promoter he will take you from the tail to the head one call top. I,am telling someone to choice top us God best you disire to be ,i,am the first and the best of the Lord. I have ,I have what money for the gospel ,I have ,I have God provision money for my own project yes I have, I have money for my family yes I have ,I have money for others yes I have. My name is also Habraham seed because I have so many seed in alter is cooking us I SPEAK in the mighty name of Jesus Christ receive God provision take it ,it is done. March is coming with big testestimony about the thing you are achieve. God is behind the word of prophet to fulfil is word January to March almost you achieve big whether you like it or not you will testify ,testimony every were. Oh my goodness the Grace to collect in overflow blessing us much you want is there all about the container you use to mesure that matter most .i,am coming out this Sunday with power , your glory. Hallelujaheeeeeeee
Bibiche Esengo Benazau
commented:
If God already say yes to your life ,who can say no answer your self no body. 2020 us been declare year of perfection January to March biggest achievement to your side.if you didn't achieve who receive to your side. Is ok we are fixing your case by operation us early you start give your parternership us early you can testify about your own project. Somebody shout yes.
I love you Pastor Sir. #CMDPC25 #celebratingteleiotita #GodsgifttoUS #CelebratingPefection #Osisinamiego #CMDisFIRE
#StillPraying #Day49 (pt 4) #photospeaks - fervent prayers still ongoing in CE Lagos Zone 4, now led by pastors, leaders and members from CE Ota, CE Egbeda and CE Alakuko! #prayingnow #celagoszone4 #prayathon2020 #PCLprayathon2020 #iamapriestinoffice
💥💥Happening Now💥💥 Making power available for a change. The effectual fervent prayer of a righteous man makes tremendous power available. Photos Speaks.👇 #cecanada #cebramptonwest
It's a new level of growth. #CGI #EWCAZ5
Happy Birthday my sweet Reina, You are a great delight Ever cheeful, sharp, smart, intelligent, full of the Holy Ghost We love you so so dearly Daddy, Mummy & Paul
My Boss and CMD #CMDPC25 #celebratingteleiotita #GodsgifttoUS #CelebratingPefection #Osisinamiego #CMDisFIRE
PICTURE HIGHLIGHTS!!!! AWESOME SUNDAY SERVICE TODAY WITH THE HIGHLY ESTEEMED MINISTRY CENTRE DIRECTOR, PASTOR VALE ODU-THOMAS. #SundayService #CalMC #TeamCalabarRocks
💥💥Happening Now💥💥 Soul stirring worship. Brethren enraptured in worship. Speaking to yourselves in psalms and hymns and spiritual songs, singing and making melody in your heart to the Lord; Ephesians 5:19 Photos Speaks.👇👇 #cecanada #cebramptonwest