I have a voice for the gospel of Jesus Christ that shall be heard in every nation on Earth. #Mydeclaration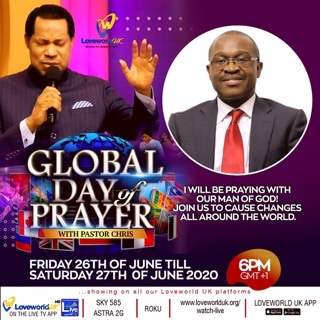 Eden,Trinity & Alvin, you're d aroma of God in every place. Super intelligent & a wonder 2 ur worlds.God's grace is daily multiplied upon u.
#mydeclaration Christ is my wisdom,God has done me well.Am leading many to Christ,I have the advantage therefore I can't be disadvantage
God has made me a watchman starting from Brixton, London, UK to the rest of the world . . . #mydeclaration
https://www.kingsch.at/p/ZjJyZ1Y
#mydeclaration. I declare that my path shines ever brightly onto ths the perfect day in Jesus Name.
J'ai un futur brillant j suis béni en toute chose je ne manque d'aucune bonne chose ma famille vit des la gloire #maproclammationdefoi
I declare that my husband is supernaturally position in the best oil producing company in the world as a direct staff