Get ready to commemorate Easter in the presence of the Lord!!! Abundant Streams of Glory with Pastor Ruth Musarurwa, the Zonal Pastor of Christ Embassy Southern Africa Zone 5, runs from Good Friday, the 2nd to Easter Sunday, the 4th of April 2021! #asgwprm2021 #cesazone5 #zimbabwe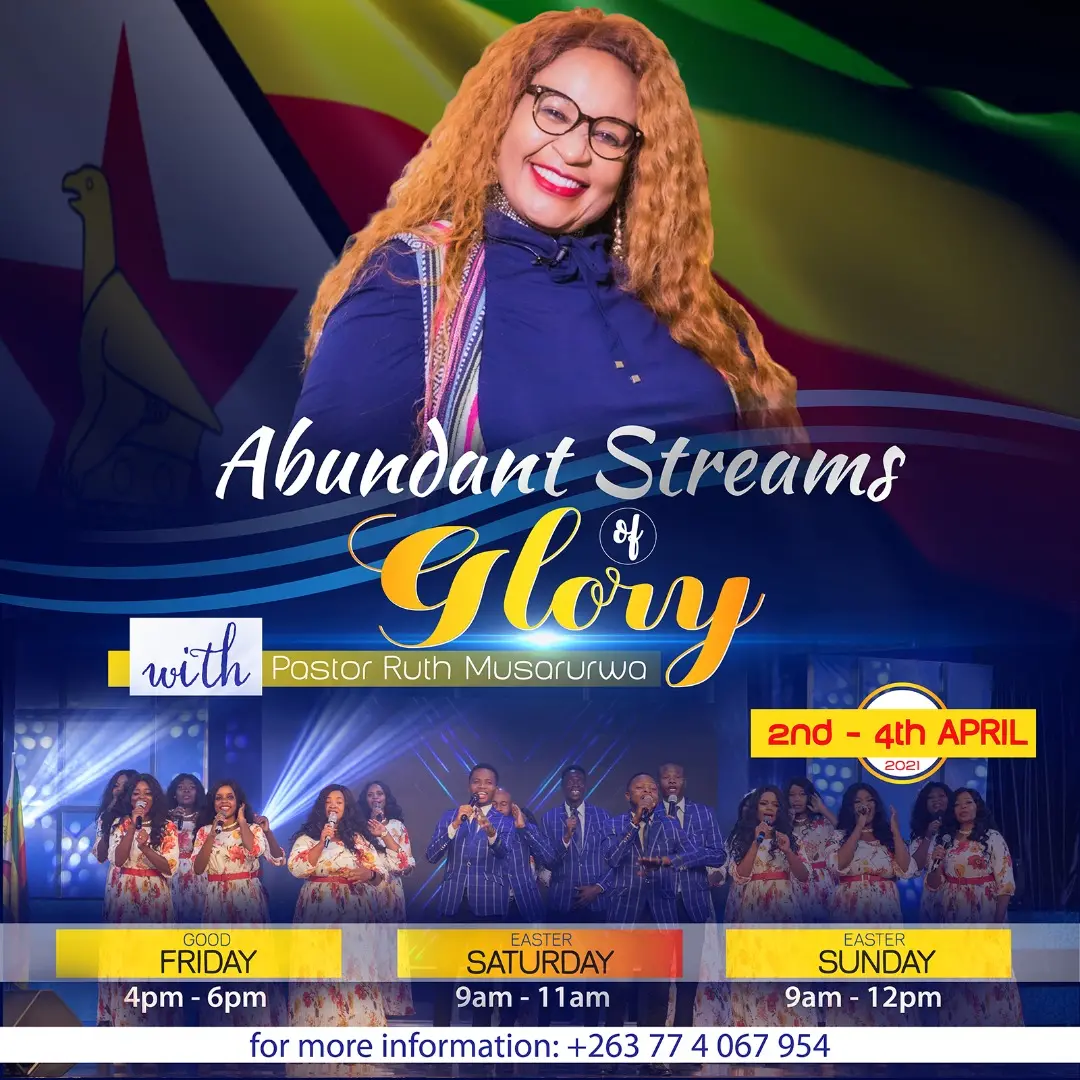 Cathy Barraq
commented:
Invest $350 into bitcoins and earn $3,400 in 1 week directly to your bank account, add me to learn now, Whatsap +13252445331
Pastor Gary izola lornar
commented:
Cryptochin fx pro, Invest $250 into bitcoins on Cryptochinfxpro and earn $2500 in 1 week directly to your local bank account or your bitcoins wallet , for your profit, you will be notify immediately on your email or your cell phone massage, then clink on withdrawal process choose method of payment...bank or your bitcoins wallet etc..add me on WhatsAp to learn how it works...+1 (740) 651-1971
MINISTERS' TESTIMONIES - PASTOR ROBERT SSESANGA, AFLAME GOSPEL ASSEMBLY, UGANDA "As a result of the ISM Regional Conference held in Uganda, I have been stirred in my spirit and my eyes are open to the urgency of the harvest and the greater necessity of soulwining in these last days. As a ministry, we have always carried out soulwinning campaigns intensively but as a result of this training, there will be much more passionate and effective results with the target in mind. In the course of my soulwinning activities, I have so far registered 59 souls on the Soul Tracker, for the Project 1000 souls. Glory to God!" To find out more about the International School of Ministry and upcoming programs and events, kindly visit our website @ https://christembassy-ism.org #ISM #PastorChris #MonthofMarch
CLR HIGHLIGHTS Day Two Morning Session Underwayyy!!!!! Stick around for session updates... #BLWCampusMinistryRocks #CampusLeadersRetreat #CLR2021 #FireInCampusMinistry
#pclprayathon2021 #prayingnow #ewcaz4 #cedoualagroup #celimbe Jesus is Lord.
🙏🇺🇸 IT'S 3 DAYS TO GO!!! Glooorrryyy! GOOD FRIDAY MIRACLE SERVICE WITH PASTOR ALOY🙏🇺🇸 Come experience the miraculous! And get ready to enjoy the truth of God's word as we celebrate the death, burial & resurrection of our Lord Jesus Christ. Kindly join us live on Our Zonal Website: http://christembassyusa.org/ Or on Our Virtual Church Platform: http://bit.ly/myvirtualchurch Date: Friday April 2nd, 2021 Time: 6:00PM to 8:00PM EST #USAZ1 #USAREGION1 #GOODFRIDAY #ITSEASTER
We are praying now. Join us! #iamapriestinoffice #ewcaz4
Thank You Christ Embassy PortHarcourt Zone 2 for Bringing Dynamic Changes to the Nations of The World. For more information on how to sponsor New Media Technologies Projects and Translations, please call now on +2348123445880. Follow us on kingschat@nmtech To Sponsor, use the kings pay code NMTP1