CE UK Zone 3: HAPPY BIRTHDAY BRO ND DANIELS on KingsChat Web
HAPPY BIRTHDAY BRO ND DANIELS DSP UK ZONE 3.CELEBRATES A HELPER OF THE WAR. Bro ND, we celebrate you today, thank you for your labour in the gospel over many years in CE Croydon, CE Brighton, CE Hove and UK Zone 3. May this new year of your life be your most fruitful and productive year till date in the name of Jesus Christ. Happy birthday, we love you. #dspukzone3birthdays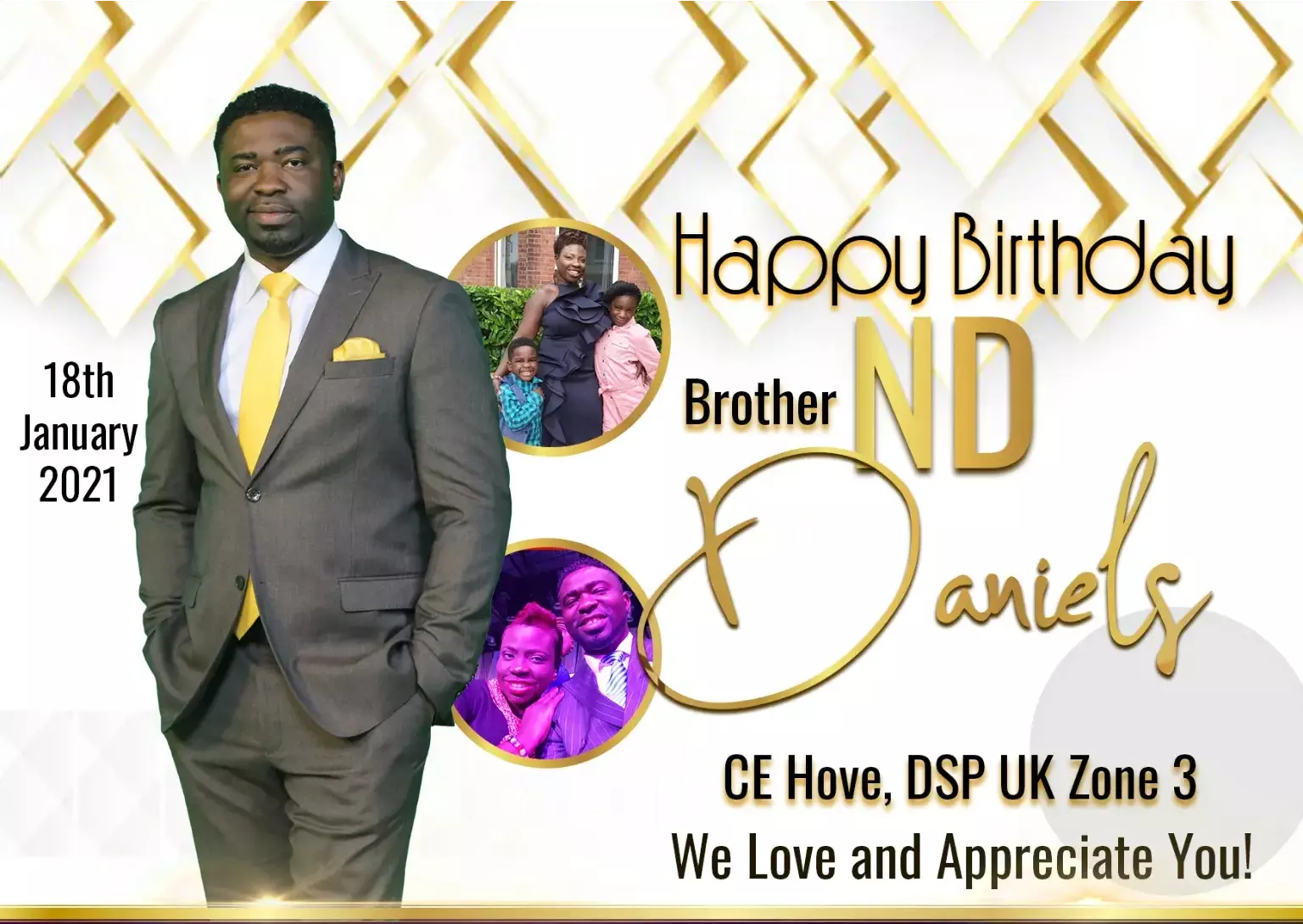 Those who know their God shall do exploits!
Daily Rhapsody Bites (January 18th) THE GLORIOUS RESULT OF HIS SUFFERING✨ By brother Fikayo Davies from the teens ministry! ⚡️ #cewinnipeg #theelitesfellowship #cewinnipegteens #blwwinnipeg #dailyrhapsodybites #rhapsodyofrealities #winnipeg #manitoba #canada
Auxano PCF Awards with our Esteemed Care Group Leader #Auxanopartners2020 #CelebratingOurVictories #AuxanoFellowship #Laa #CeAccraGhanaZone
I celebrate you mummy for the amazing things you do for me and my family. Thank you for teaching us the word and ensuring we are relevant in the house of God. I love you so much ma. God will continue to bless you in Jesus name... Amen!!! #weuz2 #weuz2birthday
Ministry Every Where.... #YoungPeopleCalledToMinistry #YPCTM #CampusMinistryRocks #blwzonei
Happy birthday sir I love you dearly sir #PJ19:01 #celebratinglights #lightofzoneF #preparationgalore #blwzoneF #campusministryrocks
Indeed, words are never enough Sir. Happy Birthday Sir. #PJ19:01 #Celebratinglights #LightofZoneF #BlwAbsuUmuahia #BlwZoneF #CampusMinistryrocks.
Auxano PCF Awards #Auxanopartners2020 #CelebratingOurVictories #AuxanoFellowship #Laa #CeAccraGhanaZone
#PJ19:01 #celebratinglights #lightofzoneF #preparationgalore #blwzoneF #campusministryrocks I celebrate you Sir
Ready.. Ready... #YoungPeopleCalledToMinistry #YPCTM #CampusMinistryRocks #blwzonei